"Above all, we want our prisoners to become productive persons"
At the International training week 'Education behind Belgian bars' Amada Díez from the Centro de Educacion de Personas Adultas in Santa Cruz, Tenerife, talked about her job in prison education at the AAPA Penitentiary Establishment of Tenerife. She has been a maths and natural science teacher since 1989 and that same year she became a civil servant, taking an exam to become part of the qualified teaching team working in prisons. Amada enjoys her job very much. "It's more than a job for me", she says. "It's my passion."
Amada, why do you enjoy your job so much?
Amada: I like working with inmates. I have worked in 2 other prisons before, so the one here in Tenerife is my third. Teaching inmates is more than a job for me, it´s my passion. It´s fantastic to see how some inmates, after being motivated, change their lifestyles and go on the straight path.
How is the (prison) educational system organised in Spain?
Amada: Education in Spain is decentralised and each region has the autonomy to organise and design their curriculum. According to our laws, we must work to re-educate our inmates and prepare them to return to everyday life. Our curriculum follows the laws and what is established by the Spanish and Canarian Government. Our school is integrated into the Board of Treatment, also formed by jurists, educators, social workers and psychologists, just like in every other prison.
How many prisons are there in the Canary Islands?
Amada: There are five prisons and four social insertion centers. In the prison where I work there are currently 877 inmates, 61 are preventives and 816 convicts. 79 of these are females, 8% percent of the whole population.
Can you tell us a bit more of the design of the prison where you are working?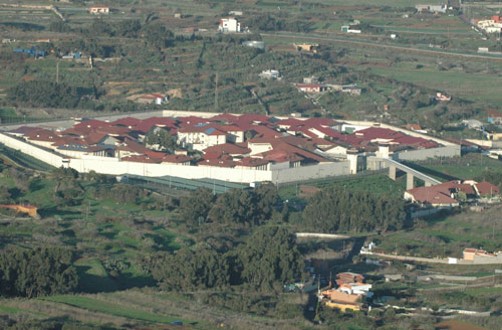 Amada
: At an aerial view of the prison where I am working you can see how it is layed out. There's an administrative area connected with a gangway to the men's area and the different units. The women's area is a little separate. Both areas have a pool and gardens.The inmates live in 8 independent units. We call them: observation, nursing, preventive, general, women and 3 with special projects: Respect, Progress and UTE  (Education and Therapeutic Unit), where attending school is compulsory if you do not have the minimum of studies required to work.The prison contains several sports and educational facilities. Among them, we have the sports center, the theatre, the radio and the central library. And the most important for us, of course, are the 11 classrooms and 2 computer rooms.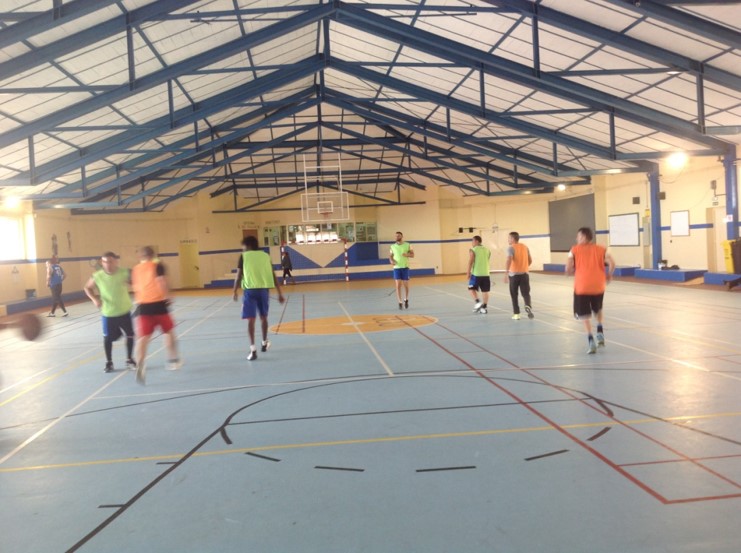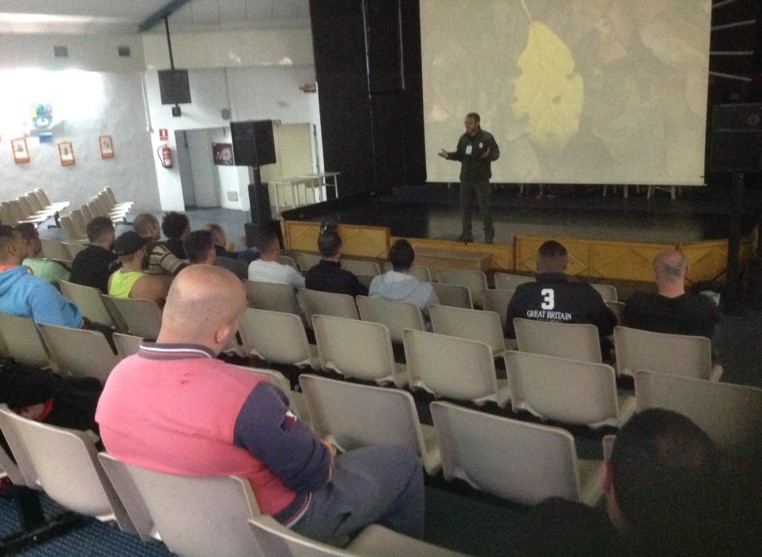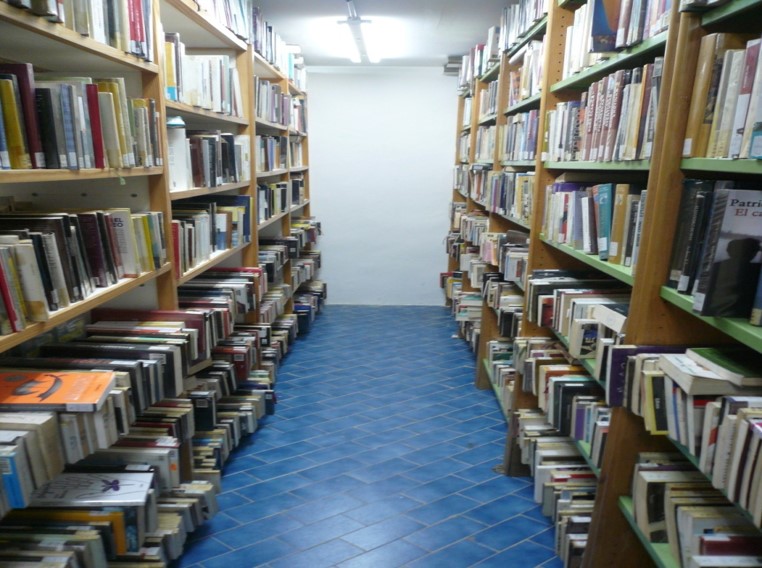 What's so different about teaching in prison?
Amada: We have to keep in mind that our students have special characteristics. They have many social and personal problems. But also, what for us is very important, in general they have no or very little schooling. Our adult education system, but also me and my colleagues, perceive education as a permanent and integral process of formation, oriented to preparing critical, democratic, but above all productive persons. That's why our system provides them the possibility of expanding their knowledge and skills and make progression in their studies.
Which courses can the inmates get?
Amada: We mostly provide courses in scientific, technological, social and communication fields. We have two levels in adult education: the first one is basic training with two levels: literacy and beginners. The second one is called post basic training. It is for people who would like to get a degree in secondary education. There are four levels: elementary, consolidation, advanced and certification. Our prison also offers superior degrees like senior high school, professional training in football and basketball. The UNED is the distance national university. We have 14 people enrolled in several degrees, the most in demand are law and tourism. Thanks to the European Social Fund we can offer other courses like hairdressing, masonry, upholstery, food manipulation, plumbing, sports monitor, etcetera. There are also programs on self-esteem, social skills, gender violence, alcoholism...
But there's even more to do for the inmates, next to the courses?....
Amada: That's right! Some of the prisoners can go on cultural activities, for example conferences on topics such as health, equality, recycling, nature, history and reading. We organize workshops such as cooking, theatre, chess or handicrafts. With those we have entered local government competitions, many of which we have won! We were even awarded  an honorary prize in the Carnival of Santa Cruz de Tenerife, with a costume made of recycled materials. We, the teachers, often organize outside visits, for example to the City Hall, the Canarian Parliament, theatre, auditorium, Los Silos Story festival, nature tours and all of the museums.
With your adult education center you have also participated in several European projects?
Amada: Yes, the first was a Grundtvig project which focused on what it means to be a citizen. The second Grundtvig-project was called 'Crossing the bridge as hosts and guests'. This project was about understanding the cultures of different countries. At the moment we take part in 2 Erasmus+ projects: one for teachers to improve their English language skills and ICT to perform new strategies via apps applied to education. Secondly  a project called CALYPSOS aimed to support social inclusion, and to improve basic skills of the inmates with specific educational needs in prison all around Europe.
Read more about what happened at the international training week 'Education behind Belgian Bars'.