5 day course on diversity in the classroom
to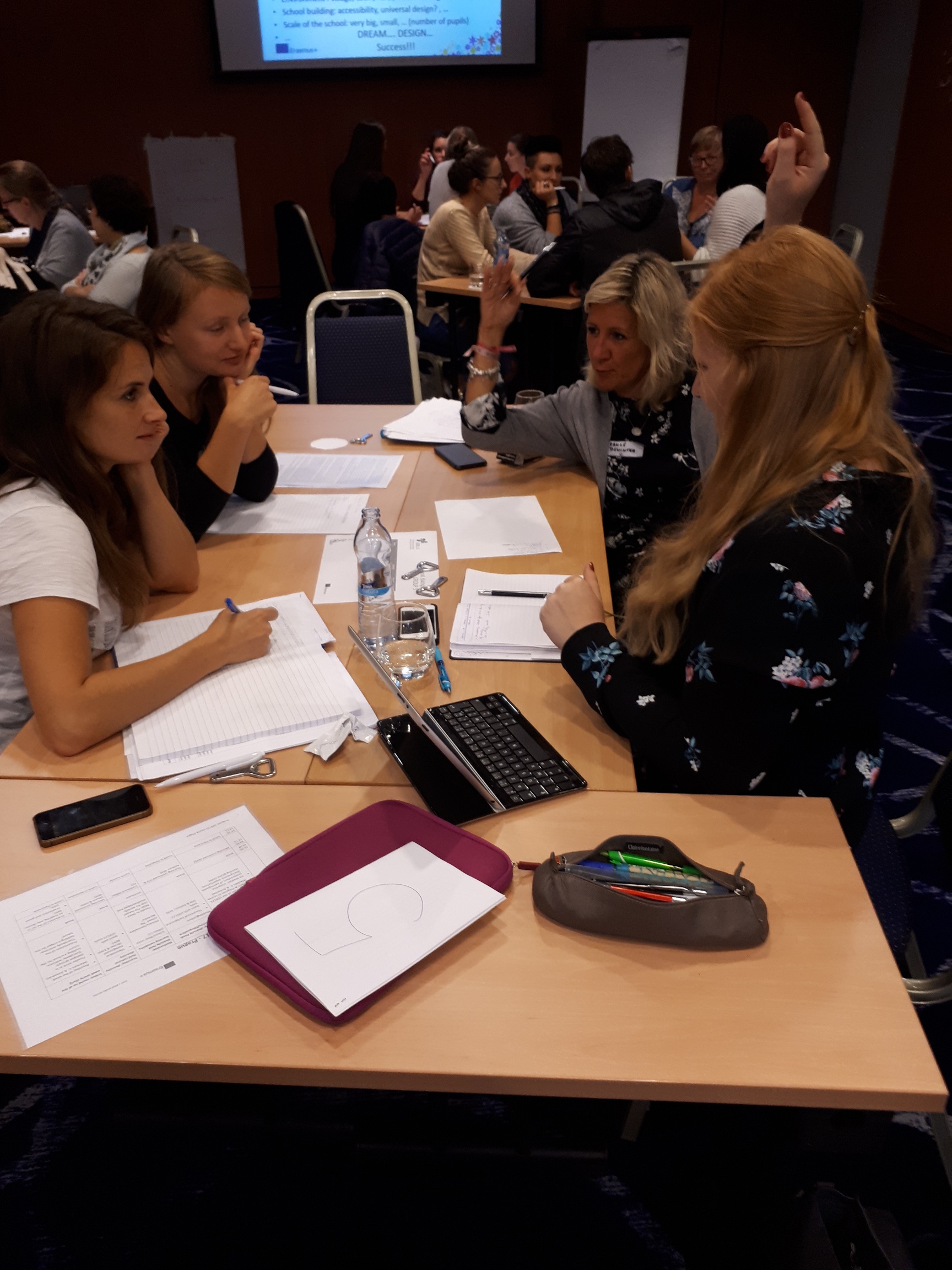 Register for the UDEL21 second course on diversity
The Erasmus + KA2 project UDEL 21 brings together a partnership of schools, service providers and university educators from Austria, Belgium (Flanders and Wallonia), Czech Republic, Italy and Slovenia. Together, they established an overall common frame of reference on diversity and developed more than 70 tools (e.g. class activities and good practices). The tools are written in accessible and simple templates, ready-to-use and currently in a pilot stage. The partnership provides national and international in-service training. Welcome to our second training course in Portoroz, Slovenia for learning innovative strategies and sharing and connecting with teachers from international contexts.
Dates: Sunday 21 January 2018, 18.00 (introduction and getting to know each other) until Friday 26 January 2018, 12.00
Location: Portoroz, Slovenia
Tuition fee: 350 € (travel and accommodation not included)
Preliminary program:                            

Day 1 introduction to diversity, the frame of reference and 4 diversity fields
Day 2 half day input on multilingualism and half day input on gender: theory and practice
Day 3 cultural diversity: theory and practice
Day 4 half day input on learning variability: theory and practice + half day visit
Day 5 wrapping up activity, sharing the work of the groups (see description here under) and evaluation.
We will include experiences with diversity in the Portoroz-context and a school visit and ample practice-time with the UDEL21-tools.  At the end of each day the participants reflect in small groups.
A more detailed program and look to register will soon be found  at our website www.udel21.eu
Event Details
Event type
Professional development event
Organiser type
Other event
Contact details
marleen.clissen@katholiekonderwijs.vlaanderen
Number of delegates
< 100
Target group
Adult learning networks & organisations
Projects & partnerships