Putting down roots: establishing e-learning opportunities in informal adult education
Reading time approximately 8 minutes: read, like, and comment!
---
.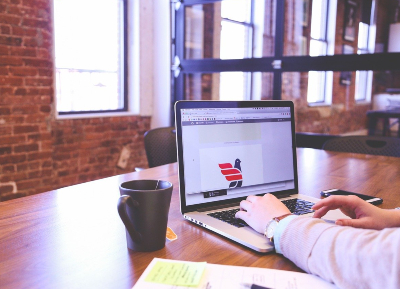 Photo: StartupStockPhotos / Pixabay.
This blog was originally published in German by Dörte Stahl.
It had to be done and it was done quickly: as educational establishments closed due to COVID-19, digital modes of education were set up at short notice. It was a major achievement by all involved, some of whom were rewarded by large numbers of participants.  However, even in cases where the response was low, many learning providers are considering adding more e-learning opportunities to their programmes in the long term.To do this, it is helpful to address the particulars of planning, structuring and providing e-learning opportunities in informal education and training.
Fundamental features of e-learning opportunities
Anyone wishing to offer digital learning materials in the long term should address the differences between attendance-based and online learning without making value judgments. It is not a matter of better or worse forms of learning. Rather, what matters is meeting educational needs through content which is appropriate for the target group.The opportunity to exchange ideas is often seen as the greatest difference, with attendance-based seminars allowing "better" interaction between participants. However, such interaction and collaboration is also possible online, provided learning scenarios are designed appropriately. What e-learning settings do lack, however, is the non-subject-related fun exchanges, particularly during breaks, which can certainly determine the atmosphere at attendance-based events. The distancing effect of e-learning hampers any such spontaneous communication. However, the sort of private interaction found during coffee breaks is possible, as is shown by social networks, where it functions very well despite people operating in the digital environment. Transferring that to e-learning settings is certainly difficult, but not entirely impossible.Successful implementation of digital online offers depends on giving equal weight to their planning and marketing. The work needed to create e-learning settings is no less than the work required for attendance-based events at every level of planning and execution, particularly when setting up new types of learning. In fact, the work required from all involved is significantly greater.E-learning options offer a great opportunity: they can aid in the development of skills, and not just because participants are working digitally. Acquiring skills is an individual process characterized by independently organized activities. Due to their distance from the instructor, participants often unconsciously work in a more self-organized manner in digital environments than at an attendance-based seminar, where the instructor can be consulted at any time and quickly becomes the centre of attention. On the subject of skills development and skills-oriented learning, I would like to recommend the series of articles by Werner Sauter entitled "Kompetenz zählt - Die Zukunft des Lernens" (Skill pays: the future of learning) at wb-web.de.
Target group analysis: who do I want to reach and who can I reach?
There is a wide range of different forms of e-learning which may or may not be suitable for different groups, so intensive research into your target group is necessary. The criteria set forth here represent a selection which I think is important in the context of informal adult education.
Learning support and structural guidelines:
Intensive learning support and clear learning paths are very helpful for target groups with minimal prior knowledge of the content and little experience with e-learning settings. As with attendance-based learning, participants with low self-motivation and negative prior learning experiences greatly appreciate motivating, supportive learning guidance. However, it is important for all learners to be supported through incentives. Even the most highly motivated individual loses the desire to learn if required to plough through content presented as soulless blocks of text.The greater the prior knowledge and learning experience participants bring to the table, the more suitable open learning structures involving independent learning paths and little learning support will be for them. Independent learning opportunities with no support at all also come into question here. They offer the greatest time flexibility, but they also presuppose good self-motivation and independent learning skills.The amount of learning support and requirements may vary from high to low within the same class as participants gain experience in independent e-learning during each course.  The independent learning skills thus gained should be supported through adjustments to course design.
Learning time:
The more limited the time available – for instance, due to work commitments – the more flexible e-learning options come into play. However, day release by employers for training days plays a key role here, as in these cases the learning time is predetermined by external circumstances. If someone is released by their employer for one eight-hour day, that does not mean that person will participate in a training course scheduled over two weeks at four hours per week. In these cases e-learning offers must be adapted to the time constraints involved.
Media access:
What is the situation vis-à-vis access to smartphones, tablets or PCs?  Is the Internet connection good enough to view videos or upload documents to a learning platform? What matters here is not just the issue of broadband speed, but also whether the intended target group can pay for the volume of data that will be used.
Language skills, writing and reading ability:
How strong are the target group's language skills and writing ability? "Traditional" e-learning materials are very writing-fixated; good reading and writing skills are often needed in order to participate. However, it does not have to be that way. In the digital arena it is possible to create learning materials which are highly visual and auditory in design, therefore making them suitable for people with limited reading and writing skills.Many of this target group's capabilities are currently unknown to learning providers because up until this point they have never been identified and understood. Providers draw on past experience and educated guesswork, but for future planning it would be helpful to create access to more data – for instance, through participant surveys.
Structuring the learning process
E-learning courses should be created with a target group in mind. Many of the factors affecting e-learning opportunities – such as group size or the learning targets – do not differ from attendance-based learning in their impact on the learning process. Accordingly, I only intend to address here a selection of special e-learning features.
Fundamental educational setting:
Die Basis eines Online-Lernangebots besteht aus Antworten auf folgende Fragen: Ob und in welchem Umfang soll das Bildungsangebot betreut werden? Soll es feste, gemeinsame Lerngruppen und Gruppentermine geben, ähnlich den Präsenzangeboten oder soll es ein Selbstlernangebot werden mit offener Zeitstruktur und ohne feste Lerngruppe?
Time budget:
We need to know the entire scope of the learning on offer. How many hours should learners probably plan for? These factors should be taken into account:
Time for communication with other learners and with instructors. Digital communication often takes longer than communication at attendance-based events, especially if the communication is asynchronous (i.e., at different times).
Time to complete assignments.
Leeway to deal with technical problems, for both the participants and the learning provider.
Dividing the learning time into days or weeks is one of the trickiest decisions to make. How many weeks should the online course last, and how many hours per week should learners plan for? A few hours spread out over several weeks may initially sound attractive to participants, but having to keep going for many weeks is very challenging and can easily lead to people dropping out of courses. If the learning time is spread out over just a few weeks then the timeframe is more manageable and it is easier to stick with it.If the course provider doesn't have past experience to draw from when planning the amount and distribution of learning time then it is better to schedule more time than one expects to need. It is very frustrating for participants if the learning time has been set at 16 hours, but the work actually takes 24.
Designing e-learning opportunities: success factors
Organizing communication and collaboration:
At the beginning of digital courses communication is often more reserved than at attendance-based events. So it is important to provide plenty of opportunities and reasons to communicate in order to promote group learning. Examples of reasons to communicate include open questions which anyone can answer, such as questions about past experiences, opinions and reflective questions. Instructors can encourage interaction by providing regular feedback on answers, thereby actively participating in exchanges themselves. Learning platforms generally offer forums and online chats for communication purposes. In addition, there are plenty of tools – such as online bulletin boards and digital mind mapping tools – which are more intuitive to use and provide variety.Collaborative working offers the same opportunities as attendance-based teaching in that the view of a subject can be broadened or the perspective changed. Therefore partner and group work also makes sense in digital courses. Sometimes it can be more difficult to organize group work online because the procedure is unfamiliar. However, once participants get used to it they can work together with ease. The decision about whether they use the learning platform for collaboration, or make use of other options such as WhatsApp or Facebook groups, can be left up to them.
Using the shared time:
When designing activities – whether they are blended learning or pure online offerings with common online events such as webinars at fixed times – the challenge is to clearly determine what the shared time should be used for. The starting point here is to determine when learners need instructors and other participants most. Pure knowledge input can take place without guidance via videos or well-prepared texts. Sessions for questions, discussing work results, organizing group work etc., are fields where shared time is worthwhile. 
Webinars:
Webinars can form part of a course or be a stand-alone offering. They facilitate synchronous communication and are often conducted using conference tools.For many participants, webinars are very helpful parts of an online course. These sessions support self-organized learning by structuring the learning time. They also motivate people by creating personal proximity to instructors and other participants and thereby reducing the distance in distance learning. Stand-alone webinars usually take the form of short sessions that last 45 to 90 minutes and occur at a pre-set time. These may involve, for example, specialist information plus opportunities for discussion or talks with experts. Stringing together several webinars over a set time period can produce a longer course of learning. However, participating in half-day or whole-day webinars is very tiring.  
Visualisation:
Visualisation plays an ever greater role in the online world, especially when it comes to e-learning opportunities. Brief training films, infographics and cartoons make learning easier for participants and therefore increase motivation.
Assignments:
Assignments support the learning process in digital education settings. They give participants the opportunity to check their learning success and they inspire confidence in the learning process. Simple assignments such as quizzes or matching tasks may be supplemented by more complex assignments – such as reflection tasks, case studies and so forth – which require participants to grapple with the subject matter.
Designing the environment:
Digital environments such as learning platforms also need to be designed. As in attendance-based teaching, a clearly visible seminar programme aids participant orientation. Both content and communication features such as forums should be easy to locate so that participants have no difficulty getting their bearings.Instructors should also feel comfortable using a learning platform. At attendance-based courses, instructors often use flip charts and presentations they have designed themselves and these convey some notion of their personality. Learning providers sometimes heavily standardize the design of their learning platforms so that the layout of presentations may often have to be adjusted or specific text blocks used. Such requirements quickly have a demotivating effect because they not only increase the workload, but also limit opportunities for individual self-expression. This increases the distance between instructors and learners and does not have a positive impact on participants' learning.
Online education also means online marketing
The most wonderful course ever is useless if it doesn't attract participants. E-learning opportunities are more likely to appeal to people if they are positioned in particular digital environments, and within these environments one should focus on the intended target group. It is not enough to simply post an e-learning offering on a website, or advertise it in a newsletter directed at attendance-based learners. The most commonly used digital environments are social networks and it is here that you should promote e-learning opportunities. However, it will not be sufficient to just advertise offers every now and then. All social media feeds require active participation, including the active participation of organizations. And all social media functions on the short-term: a course can be advertised eight weeks before the starting date, but if it is then dropped four weeks before that date due to lack of enrolment numbers then an opportunity has been missed because registrations can be generated over social networks as late as one week before the start date. However, even on fast-moving social networks, it does not make sense to start promoting study leave courses lasting several days just ten days before they begin. Even the most enthusiastic social media users are rarely that flexible.Finally you will need a strategy to ensure successful use of the online networks. When developing this strategy you should ensure that your goals are compatible with social media platforms, target groups and the types of communication that occur on social networks. You can read more about strategy development in this very readable article by Maximilian Welter: 'A social media strategy for adult education organisations', available here at EPALE.
--------
Further reading (links are in German):
Description of the Five-Stage Model created by Gilly Salmon, whereby activities and participation can be supported: https://ekoo.fernuni-hagen.de/kennen-sie-schon-e-tivities/
Video series by Fernuniversität Hagen (University of Hagen, which specializes in distance learning) on the fundamentals of media-based learning, such as designing digital courses, target group analysis and organizing learning: https://ekoo.fernuni-hagen.de/materialien-zum-arbeiten-mit-connect-moodle-etc/
The ongoing development of blended learning scenarios leading to blended social learning is described here: https://epale.ec.europa.eu/de/blog/informal-learning-spaces-adult-learning-institutions-or-learning-and-working-age-digital
.
---
About the author: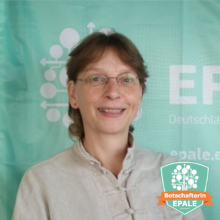 Dörte Stahl
has been a self-employed trainer in the field of adult education since 2001 and is an EPALE Ambassador: training courses, lectures, seminars focusing on: => Using social media professionally and in organizations, Target groups: NPOs (education system, social economy & civil sector), SMEs, self-employed. => Advanced training for trainers, vocational training personnel and training providers in the field of digitalization in adult education and the development of digital learning scenarios, as well as courses in the professionalization of classical attendance-based training courses (communication, rhetoric, methods). => Media education & media skills: disseminator training courses, media projects with children and young people.
---
You may also be interested in:
Corona – and then? (blog)
Advocacy: Giving adult education a voice and face (blog)
Using digital skills to challenge prejudice and discrimination (blog)
European Agenda for Adult Learning, UK 2020: Participation, Access, Quality (blog series)