Workplace learning and work-based learning in Flemish adult education: today and tomorrow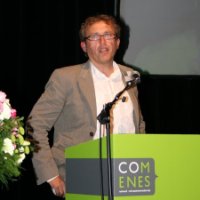 Currently in Flanders (Dutch speaking part of Belgium) much effort is put in drafting a new decree on so-called 'dual learning', with a strong focus on the reform of compulsory education. Thus far the contribution of the (formal) adult education sector to this drafting is relatively small, and this a pity for at least five reasons:
The adult education sector has a lot of experience
An important part of adult education institutions in Flanders already have years of experience in dual learning. Especially in the social care sector, training courses and major dual programs are established. The approach, didactics, coaching and evaluation were put in place in cooperation with specialists in the field, to the satisfaction of both parties. Perhaps these courses and programs are not always named or recognized as dual learning, but in fact they are.
The share of adult education in dual learning is big
An analysis of the participants of dual learning training courses (trainings with a share of workplace learning of more than 70%) teaches us that they are mainly situated in formal adult education (e.g. for the care taking training courses) and/or the larger adult education field (e.g. for the 'in company training programs' organized by the Flemish Public Employment Service, VDAB).
The proportion of adults in dual learning is large and growing
It's also a fact that the courses and programs offered to young people (in Flanders this means part-time vocational education and apprenticeships) are currently already populated for a large and increasing part (> 40%?) by adults (18+).
Dual learning meets the learning needs of (young) adults
From all the above is it reasonable to decide that what is offered by the adult education sector in dual learning meets very well the needs and expectations of adults? In my view it does. Many (and I know, not all) young adults are fed up with the classical school environment. They yearn for an alternative learning environment with lots of practice and workplace learning which adult education can offer them.
It is also necessary to point to the many training opportunities which are already organized on the work floor. Unfortunately, the link with the formal adult education sector is insufficient. For both students (for external validation of learning) and the company (e.g. for quality assurance) this is a pity.
Adult education is ready for dual learning
In adult education both an educational and a professional qualification can be obtained. Adult education also is already fully modularized. This makes it possible to validate all skills and competences acquired during dual learning. Moreover, through the recognition of prior learning shortening the learning time shorter is perfectly possible.
The future of adult education is dual
The adult education sector is structurally ready for dual learning and already offers a fair amount of dual learning courses. Dual learning is in large demand with adults. That's the situation today. However, there still are many opportunities to create work-based learning in adult education, preferably in cooperation with the field. That's the challenge for tomorrow.
This also implies an important challenge for the government and the industry to create a strong framework for dual learning in adult education. Many adult learners will benefit from it!