Blog
Why non-formal language learning can be more effective for migrants
27/04/2016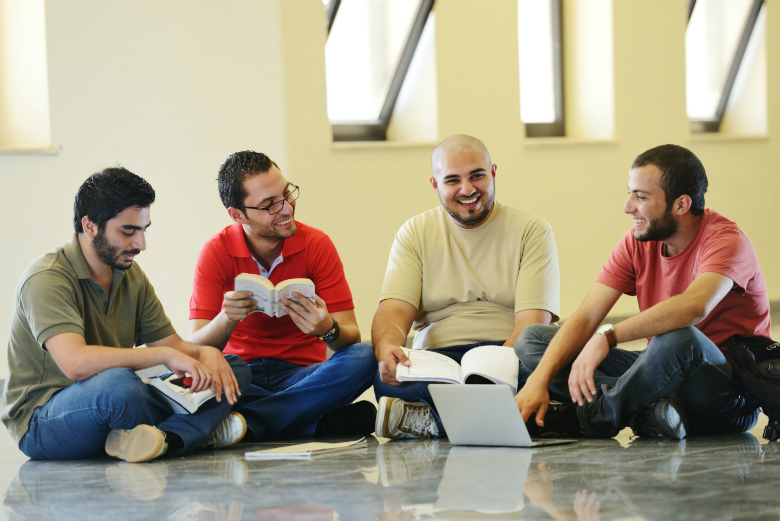 Recent research with resettled refugees in the UK underlines the fundamental importance of language learning for integration and well-being. Refugees with higher language levels are more likely to access tertiary or Higher Education, and to have a job; both of which we know to be key markers of integration (Ager and Strang 2004). But language level is also linked to softer, less tangible benefits: migrants with higher language skills understand the culture they are living in better, they have more and wider social connections, and generally enjoy better well-being: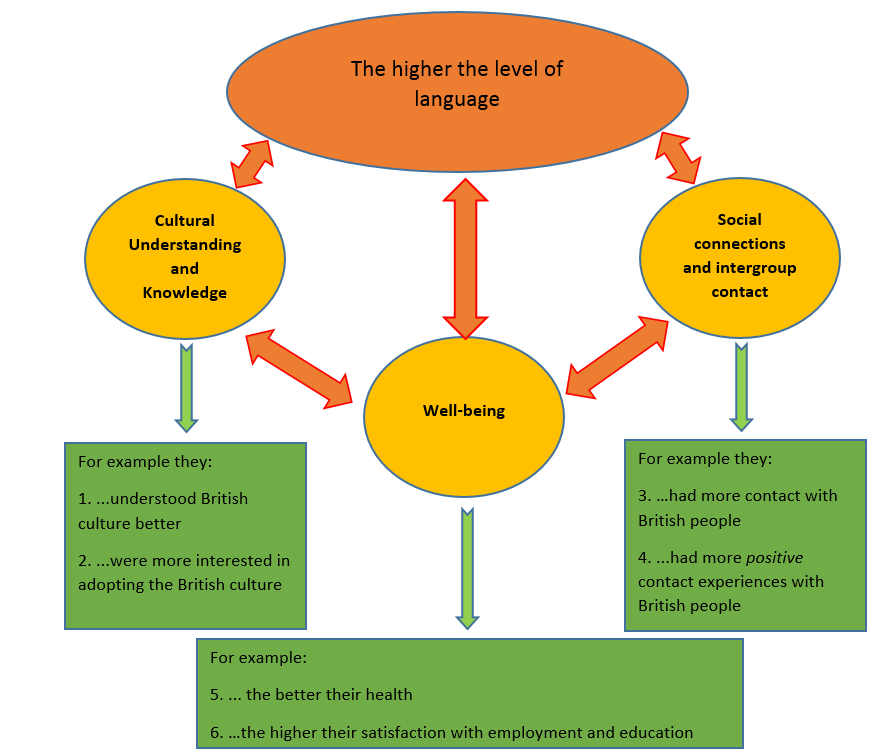 So language is a key to opening doors to much wider social benefits. Migrants with better language proficiency enter a virtuous spiral building social, cultural and educational capital, gaining experience in the workplace and generally experiencing better integration outcomes and well-being.
This poses a key question for adult educators and policy makers: if this is the case, who is most at risk of not learning the language and being excluded from this virtuous cycle, and what can be done about it? Migrants are not all the same; people migrate for a variety of reasons: to join family, to study, to work and for humanitarian protection. The complex mix of reasons which cause migration, coupled with an understanding that migrants' lives are shaped by ethnicity, race, age, gender and socio-economic background, mean that not everyone has the same opportunity and ability to learn a language. Our research identified three groups most likely to be excluded: women, older people and those with limited educational background, particularly those who are illiterate in their first language.
The barriers to accessing adult learning are well known and include financial barriers, lack of support for childcare and other caring responsibilities, lack of accessible advice and guidance to appropriate provision. Additionally, migrants wanting to learn a language are hampered by a tendency towards a 'one-size fits all' delivery approach, in which groups of learners are placed together on the basis of their language level, largely ignoring their educational background and motivations for learning. These factors are crucial in determining the ease and speed with which language is acquired: confidence in one's ability to learn and a sense of belonging in the classroom, being able to study independently, the ability to hold a pen, are critical factors in language learning.
A formal classroom context and text-based learning, perhaps combining vocational or academic writing skills might suit a highly literate university graduate, or migrant with a professional background seeking to enter the labour market; but it is unlikely to suit a migrant from a poor rural background with no, or very limited, education, and whose priorities might be different. She, particularly if she is older or has caring responsibilities, is most likely to be left out of the virtuous spiral, and is least likely to thrive in a formal classroom context. Community-based and non-formal approaches, such as learning through rhyme and singing, cookery groups and one-to-one mentoring, befriending and volunteering opportunities, tailored to their motivations and needs, are likely to be more effective in engaging and supporting this group acquire language.
The question is, are the funding mechanisms and policies in place to enable and support such provision?
Reference:
Ager, A. & Strang, A. (2004). Indicators of Integration: final report. Home Office Development and Practice Report 28. Retrieved on 31 July 2014 from here.
Dr Linda Morrice is Senior Lecturer in Education at the University of Sussex. Her research interests focus on adult, higher education and lifelong learning theory, policy and practice - particularly informal and community based learning, as well as refugee and migration studies, identity, and issues of diversity and social inclusion.