Blog
Who trains in small and medium-sized enterprises?
18/07/2016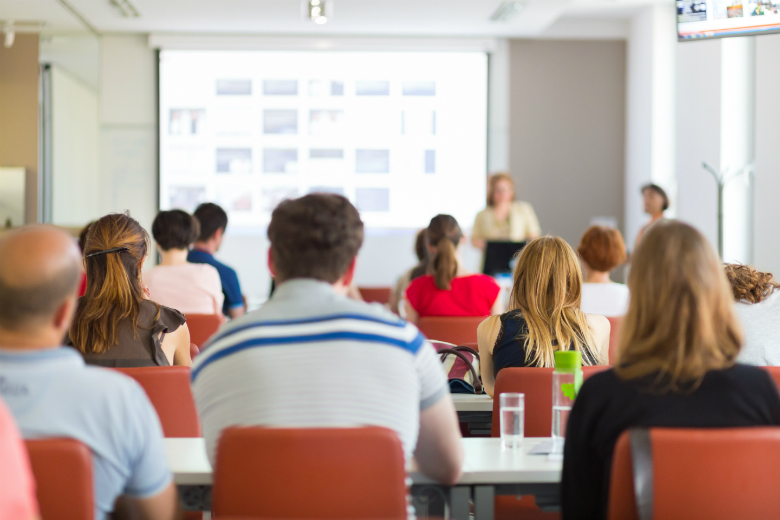 In 2013 99.8% of the work force of all companies are small and medium-sized enterprises (SMEs), employing around three-fourths of the overall workforce. As adults spend a large share of their time in the workplace, the workplace is considered an important learning environment. This is emphasised by many European level documents (such as the Riga Declaration). The workplace is not only the place to develop job-related skills but also transversal competences, making people more resilient to changes in their career and life.
Learning in the workplace can take place in different ways; it can be self-initiated or achieved by doing. However, in SMEs there are also more structured approaches to learning which involve in-service trainers. But…. who are these trainers?
Recently an interesting study was published by Cedefop – Who trains in small and medium-sized enterprises: Characteristics, needs and ways of support. The study sheds some light on the still fragmented but evolving knowledge base on training and learning that take place in enterprises. The study consisted of policy and practice analysis in all Member States, and a survey that gathered responses from 254 SMEs from eight countries (Belgium-Flanders, Bulgaria, Denmark, Germany, Spain, Lithuania, Poland and Portugal) in four sectors (automotive, construction, computing services, and hotels and restaurants).
Who are the in-service trainers?
For the purposes of this study, in-company trainers are defined as:
Internal trainers (employed by the company) who provide internal training (training organised and carried out in and/or by the company for their staff) and support learning of adults (CVET) in non-formal and informal learning environments within the company. (Source: CEDEFOP (SME) 2015, Europe)
The study proposes the following groups of in-company trainers:
in-company trainers in the narrower sense typically assume a broad range of activities, including organisational activities related to training (for example, designing, planning, supervising, organising, or evaluating training);
employees with training functions mainly focus on one-to-one instruction and facilitating small group trainings without being involved in managing training tasks;
managers with training functions perform a broad range of training-related activities; alongside their management tasks, they spend less time on the delivery of one-to-one group training.
The higher the skill level (in terms of ISCO occupational-skill profiles) the higher the likelihood of being engaged in learning facilitation and training: managers or supervisors are more likely to fulfil training functions than professional or skilled workers, while a small number of unskilled workers do so.
What type of training do they provide?
In-company trainers differ in terms of their profile, socio-demographic characteristics, and time allocation to in-service training. There are also differences in terms of the type of activities they conduct in relation to in-service training. It concentrates on:
Induction of new employees. This is mainly organised as on-the-job-training or in one-to-one situations.
Health and/or safety training sessions or brief instructions.
Short technical trainings lasting between a few hours and one to two days.
Providing feedback and advice to others in the work process, and one-to-one training or demonstrations, were identified as the most frequent training activities undertaken by the in-company trainers in the study.
Why did they become an in-service trainer?
The study also highlights that willingness to share one's knowledge and skills with others and to train are more important than instrumental aspects, such as the expected economic benefit. One in five trainers assumed learning facilitation responsibilities on their own initiative (followed by employers' designation). The potential for career advancement does, however, play an important role. The majority of in-company trainers consider their work as trainer attractive.
How do they develop their own competences?
In-service trainers themselves indicate that they have received a lot of training throughout their career. At the same time, only one third of trainers participated in training aimed at improving training-related competences. The study also suggest a clear dichotomy between formal education or studying for a formal qualification and more informal learning activities directly embedded in the trainers' professional work; namely learning from colleagues, learning from supervisors or senior professionals, learning by doing one's professional tasks, and self-directed learning, and relatively formal or organised activities such as training courses, workshops, guided on-the-job learning.
What is next?
In-service trainers are considered important for skills formation and lifelong learning. This role is in many Member States not sufficiently recognized, acknowledged or supported. In addition, insufficient data is available of what is actually taking place in SMEs with regard to learning and establishing effective learning environments.