Blog
Volunteers teach the Dutch language to refugees: How are they prepared?
20/04/2016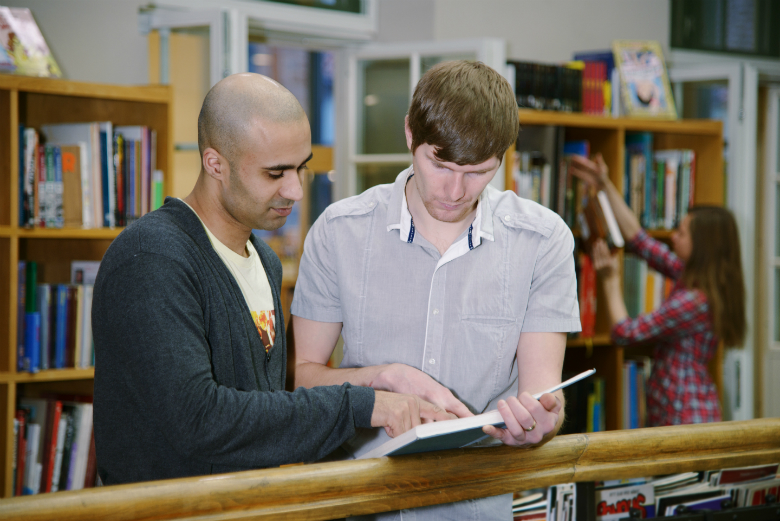 Three thousand refugees have found shelter in the forest in Nijmegen (Heumensoord), waiting for their asylum procedure to start. Obviously, it would be beneficial if they start learning Dutch as soon as possible so that they can better participate in society. Many people volunteered to help the refugees and offered to give language courses. However, these people were not language teachers or adult educators. They had zero or limited teaching experience, especially not with a diverse group such as refugees.
The Radboud University, just a stone's throw away form the refugee camp, was concerned about this issue and provided orientation courses for language volunteers. Also, it raised funds to provide learning materials for learning Dutch. The money raised was used to provide a total of two thousand books.
The orientation course for language volunteers provided volunteers with the basis to support refugees in learning the language and focused on the following aspects:
Putting volunteers in the situation of the refugees by exposing them to a course in Chinese: how do you learn a new language?

Showing examples of bad and good practice in language teaching

Providing basic principles of quality language teaching:

Speak close to the level of the learners

Demonstrate the words used

Talk less and interact more

Focus on communication, not grammar rules

Providing a number of practical tips and tricks:

Use simple sentences (but not children's speak)

Teach by example: repeat the corrected sentence to the learner and have the learner repeat it

Ask multiple choice or open questions instead of yes/no questions

Think about the instructional design/build-up of the course (from receptive to productive language use)

Focus on practical topics (counting, telling the time, pronouncing and spelling their own name clearly, using Dutch in shops and public transport, sentences to structure communication ("I do not understand"), courtesy ("thank you")

Discussing manners and morals in communication with Dutch people (eye contact, shaking hands, tone of voice, etc.)

Providing and discussing useful assignments and methods for learning words (for instance a memory game) and other assignments included in the course material available for learners.

Awareness about potential sensitive subjects and the use of pictures
Volunteers provided the language courses to small groups of refugees at the University and other (public) places in cycling distance from the refugee camp: another skill refugees have to master to integrate in Dutch society!
Simon Broek has been involved in several European research projects on education, labour market issues and insurance business. He advised the European Commission, the European Parliament and European Agencies on issues related to education policies, lifelong learning, and labour market issues, and is Managing Partner at Ockham Institute of Policy Support.