Volunteers in language and literacy education for adult migrants
Report from the workshop " Volunteers in language and literacy education for adult migrants" at the conference "Adult Education in Cities and Regions- a European Perspective" held in Aachen on 08./09. September 2016 by Sylvia de Groot Heupner & Marlies Elderenbosch, Het begint met taal
In the Netherlands, nowadays, live about 700 000 migrants, who do not have a sufficient level of dutch language to make their daily lives. This deprives them from participation and integration in the dutch society. By law the dutch government obliges those migrants who are recognised to have a right of asylum to participate in a language and integration class to attain an A2 level of dutch language. These integration and language classes are regarded as a part of formal education, 10 000 people annually pass these classes and there is a high demand for them. Unfortunately the quantity of those classes has been reduced due to cost cutting. Furthermore an A2 level of Dutch is not sufficient to participate fully in a society as this level includes only basic language skills related to frequent used expressions, routine tasks and very basic personal and family information.
In this situation, het begint met taal, found that language coaching by volunteers might provide a solution for more participation in social life, because it aims not only at improving language skills but it might help also to increase self-confidence. Language coaching is based on a one to one interaction working on language skills on an individual basis. It is meant not only to improve language skills but also as a means of social acitivation. It can lead to an exam validating a language level, but it can also happen around an everyday-problem that needs to be solved.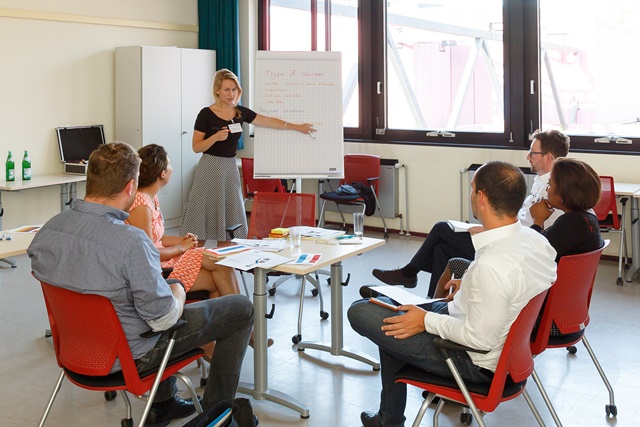 Having a look at volunteers in general, the situation in the Netherlands is rather good: Volunteering has a long tradition and there is a big number of the population, doing volunteering. Unfortunately language teaching is a difficult task and not everybody who brings his or her good will to help is qualified to do language coaching. So the volunteering organization "het begint met taal" developed a system of qualification for volunteers in language coaching. The idea was to provide a very basic language coaching qualification, which is provided in a half a day training. Volunteers can furthermore acquire skills via video tutorials (find an example here).
The basic idea is that migrants are very different. Some of them already know other languages or finished university and they are socially very active in their communities, others never went to school and find themselves rather isolated. So migrants have very different needs in learning support structures and probably, if they are in contact with volunteers, these volunteers are very different as well. For high skilled migrants who speak very well English, the big challenge is rather to get into a local community and to get in contact with people who might help them with language. So one of the main work of volunteering organisations can be to qualify volunteers and to match them with learners. Find more information on their website. http://www.hetbegintmettaal.nl/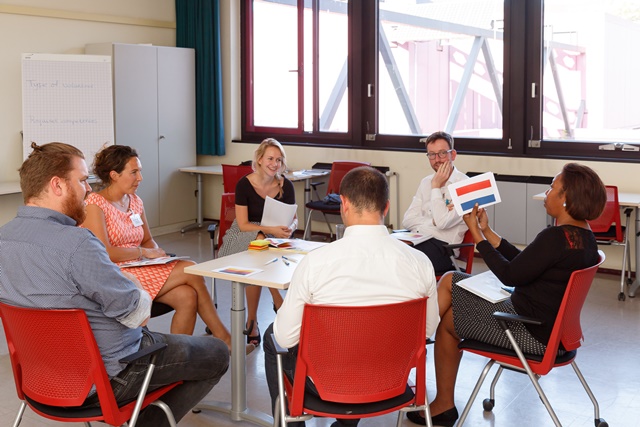 Find more results of the conference here