Vivien Führ: behaviour change to benefit health, the environment and people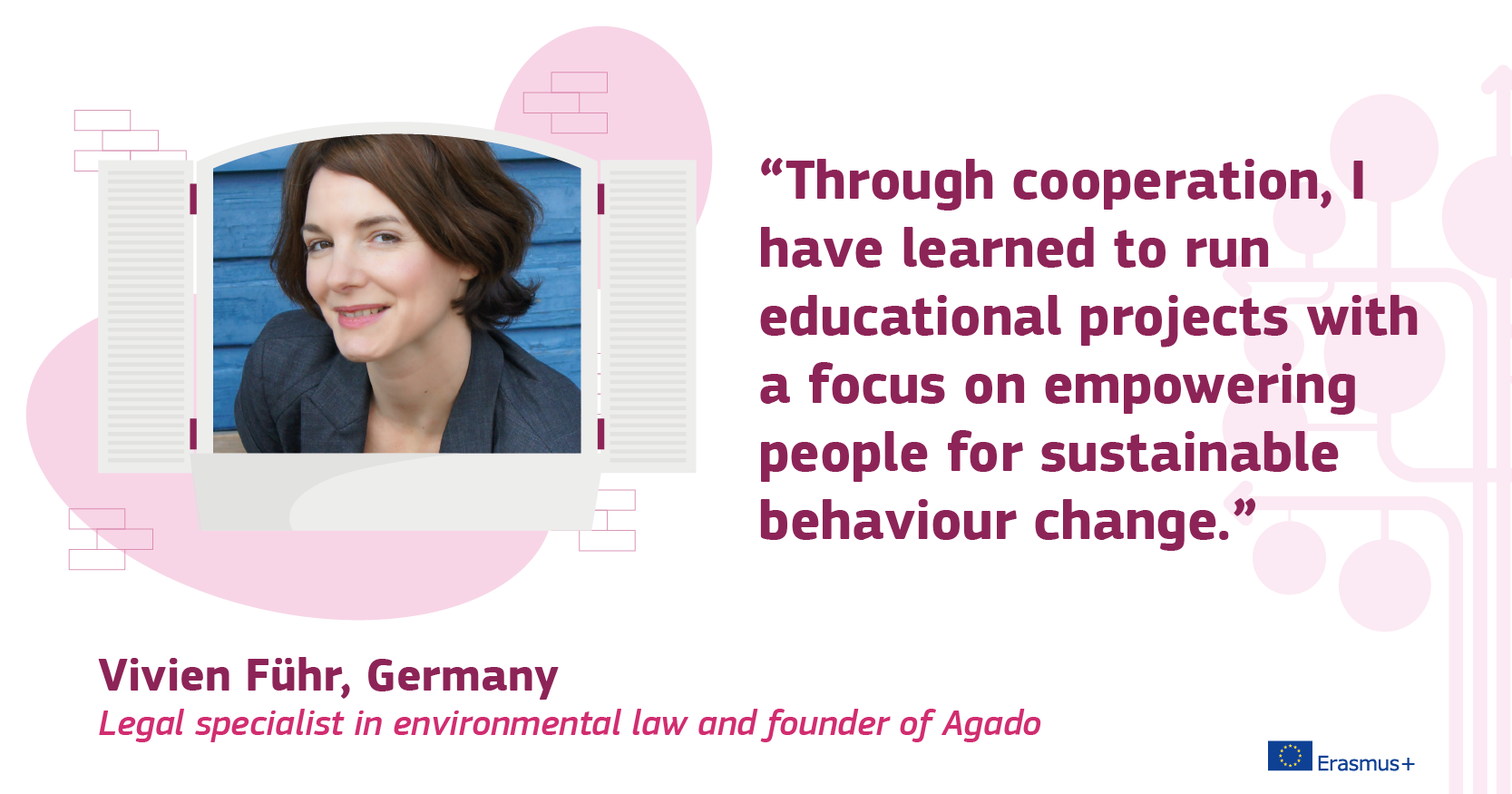 Short bio
I am Vivien Führ, a legal specialist in environmental law and founder of Agado. For eleven years I have been assisting people and organisations towards sustainable practices. I enjoy every step of it. My goal is to empower people to live in a more sustainable way. For me working with adults from different backgrounds with different motivations is a continuous learning process that triggers new approaches to learning for change.
My EPALE
I learned about EPALE when I was working on my first Erasmus+ project dealing with food-wise households. I had been working on adult education for many years before but was not aware of the platform. I was impressed by the quantity and the quality of the material on the platform, which is very useful for my work. Ever since then, I have been finding inspiration on the platform for new projects or for tackling new tasks.
My Story
Agado's goal is to observe carefully the present, create consciousness and contribute to creating a more sustainable future. Within this context, we work with different audiences, ranging from local authorities and other public institutions, businesses, households and schools. Together with our network partner from the association Global Action Plan International (GAP I), we develop empowering and behaviour changing programmes that can affect the lives of people across Europe.
I founded Agado in 2010 together with a former colleague. The year before we had got involved in the work of Global Action Plan international - a global network of organisations who work together implementing approaches that empower people across the world to adopt truly sustainable lifestyles. We were very impressed with the work of the network and continue to offer their programmes and approach in Germany. Even though I was rather worried about setting up my own organisation, we successfully founded Agado as an association and joined Global Action Plan International as a member. The warm welcome, the wealth of experiences and knowledge and the possibility to join common projects was very helpful for us. Ever since then we have participated in international educational projects initiated by GAP I or member organisations. In 2019 we initiated our first solo project within the Erasmus+ programme that is currently being implemented by six member organisations of GAP I.The project is called FoodTalks – Shifting eating patterns through education and training, No. 2019-1-DE02-KA204-006191.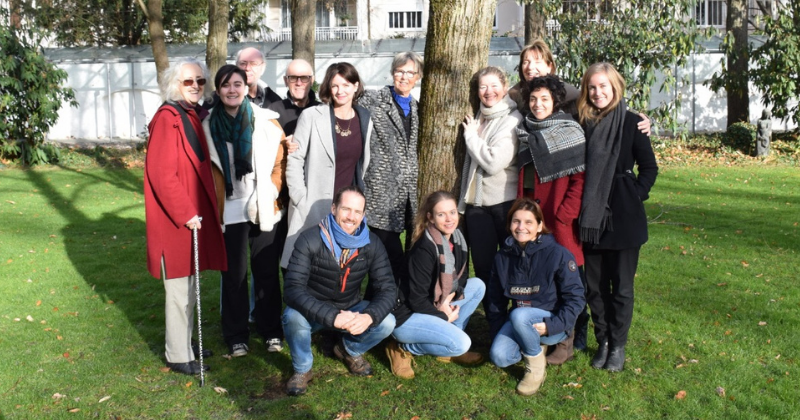 Together with organisations in the Netherlands, Italy, Spain, Ireland, Norway and Sweden we have been working on educational material for caterers and guests. On the one hand these action-kits are intended to be used as a teaching tool (along with our expertise) to enable caterers and their contracting authorities to provide more ethical, environmentally aware, and healthier options for their guests. On the other hand, it allows guests themselves to be more prepared to make better decisions regarding the food they purchase and consume.
As members of a network focusing on behaviour change we decided to take on the challenge of creating a holistic and sustainable change in the canteen and catering sector.
Our goal was to initiate a process of rethinking, which would lead to profound changes that benefit health, the environment and people.
In this sector both food waste and unhealthy and unsustainable eating habits represent a major challenge. On a political level these problems are already being addressed but political decisions need to be supported by the awareness and behaviour of providers and consumers.
This is the focus of FoodTalks. FoodTalks is a learning platform specifically for caterers. It contains ideas, guides and materials to implement awareness-raising and communication campaigns. Also, project leaders can find detailed background information on sustainability in the food sector as well as tips on sustainable and healthy food options. With the help of the platform caterers can contribute to the SDGs, optimise their internal processes and save costs. Erasmus+ projects are a great opportunity for us and for the GAP international network to develop new approaches, address further audiences and to empower people to contribute to a more sustainable future. Through our cooperation with the Global Action Plan Network, I have learned to run educational projects with a focus on empowering people for sustainable behaviour change. I am very grateful for the professional exchange and the innovative approaches that come from the network and I look forward to spreading this experience and motivation to as many organisations and people as possible.
---
Did you get inspired by this story? Let us know below in the comments and get the chance to win an EPALE unique gift!
5 users per month (May 2021 - January 2022) from those commenting on a 2021 Community Story will be picked at random and will receive a gift. Comments must be relevant and related to the topic to be eligible.