Video: The EU Presidency Conference on Lifelong Guidance Policy and Practice 27-28.09.2017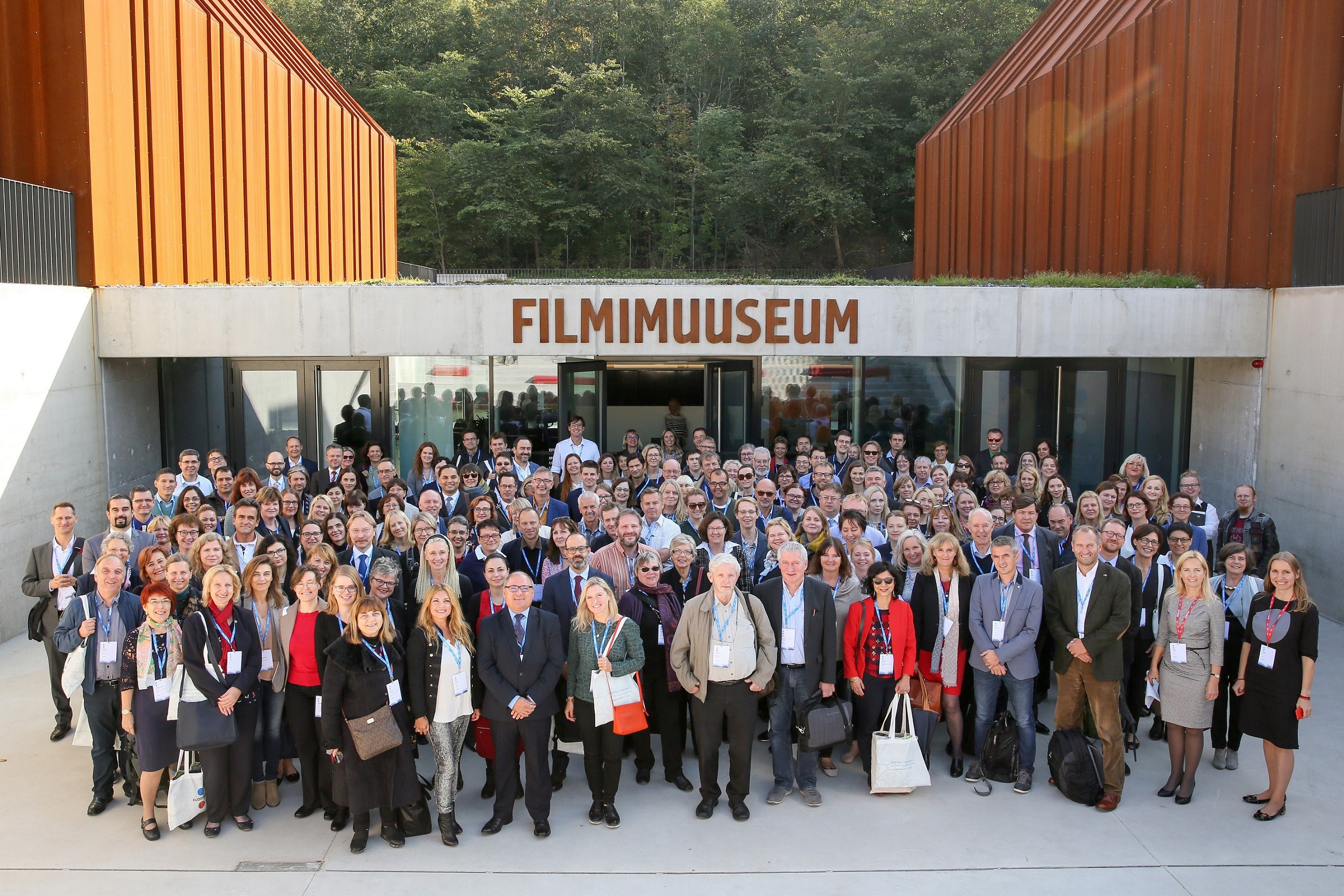 The 7th EU Presidency Conference of Lifelong Guidance Policy and Practice was organised in the framework of the European Guidance Week on 27-28.09.2017 by the Foundation Innove, Cedefop and Estonian Ministry of Education and Research.  The conference panels and selected sessions of the conference were live-streamed on this page. Now the video recordings from the live-stream are uploaded here for you to watch.
27th of September 2017
​Mr. William O'KEEFFE, European CommissionMs. Susanne KRAATZ, Seconded National Expert at the European ParliamentMr. Pedro MORENA DA FONSECA, CedefopMr. Mika LAUNIKARI, Finnish National Agency for Education, Euroguidance FinlandMr. Margus TÕNISSAAR, Foundation Innove, Agency for Lifelong Guidance
This session was expected to generate a reflection over challenges and measures to achieve integrated services that can provide lifelong career guidance and counselling support to individuals.
This session was expected to generate a reflection over challenges and measures to improve the competences, attitudes and knowledge in a new age of practice, characterised by complex labour markets and quick technological development.
28th of September
The session piloted an online dynamic platform for practitioners highlighting the importance of LMI and the use of ICT tools including definitions, examples, methods, national LMI sources, selected ways of LMI integration as well as information on the necessary LMI skills.
Ms. Martina NÍ CHEALLAIGH, European CommissionMr. Pedro MORENO DA FONSECA, CedefopMs. Jenny BIMROSE, Warwick UniversityMr. Mart LAIDMETS, Estonian Ministry of Education and ResearchMs. Jennifer MCKENZIE, National Centre for Guidance in Education, Euroguidance Ireland
Estonian Ministry of Education and Research, Cedefop and Foundation Innove held the European Guidance Week 2017 in Tallinn on 26-29.09.2017. The event was planned for the Estonia´s Presidency of the Council of the European Union in autumn 2017. 
The overall theme of the event was innovative information and communication technologies (ICT) and future co-operation in the field of lifelong guidance. The aims were to:
share innovative ICT practices;
disseminate tools and initiatives to support the development of ICT capacity of lifelong guidance, and
facilitate future cooperation at European level.
The programme started on Tuesday, 26th September and ended on Friday, 29th September, and it included:
The meeting of CareersNet (Cedefop) experts on 26th September; 
The meeting of EmployID partners on 26th-27th September; 
7th EU presidency conference of lifelong guidance policy on 27th-28th September; 
Euroguidance Network meeting on 29th September. 
To identify current trends and points of interest the University of Jyväskylä in collaboration with Cedefop and Euroguidance Estonia have carried out a mapping survey on the use of ICT and the recent progress of co-operation mechanisms in lifelong guidance. 
Please find the overview of country responses here.