VET – How further education colleges are helping learners to work with animals

Five different Further Education colleges across England help to prepare learners to work in animal care roles. These include Solihull College & University Centre in Birmingham; Capel Manor College in London; The Manchester College in Manchester; The Isle of Wight College; and an organisation called Access in Nottingham and Derby. Courses at these colleges help students to gain qualifications to then move into professional animal care roles or to progress to Higher Education courses that lead to careers as veterinary nurses or surgeons. FE teachers or specialists working in animal care and considering a move to a new institution, or who are just starting out in their careers, might like to contact these institutions to explore vacancies.
Solihull College & University Centre
Animal care courses take place at the Blossomfield Campus, which houses an award-winning Land Based Centre for animal and land management studies. This impressive three-story building accommodates a range of domestic animals including rabbits and guinea pigs, as well as many exotic animals including fish, birds and reptiles. Students will learn how to handle animals and properly clean their enclosures.
The college provides a range of FE and HE programmes, with university-level courses developed in partnership with Oxford Brookes University. Both FE and HE courses come on a part-time and full-time basis and those interested in applying can visit the website for more details about open days and for further information.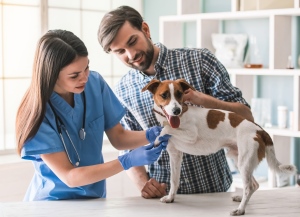 Capel Manor College – North London
Perhaps offering the widest range of VET courses, Capel Manor enrols learners on dog grooming and dog training programmes, as well as environment-focused animal care courses that enable learners to manage farms or to work in zoological settings. Students will get plenty of hands-on experience in animal rescue centres and other specific locations. The college also offers a wealth of other programmes related to the natural world, including tree surgery, garden design and floristry.
Located close to Crystal Palace, the college houses more than 1,000 animals in its collection and even has an onsite canine grooming parlour. Students typically progress to careers in zoology, animal science, animal nursing and animal management.
The Manchester College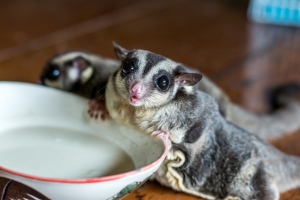 Prestigious Manchester College is among the top ten FE providers in England. The college's animal care courses provide students with diplomas and BTEC qualifications, and take place at the Northenden Campus. Many choose to pursue careers as farm managers or as vets and veterinary nurses. It hosts a dedicated animal care department that allows learners to meet, treat and bond with animals that include rabbits and chickens as well as exotic boas, raccoons and sugar gliders.
Students can enjoy lectures and talks delivered by guest speakers in the industry, giving them increased access to expert knowledge and sector insight. They can also participate in trips off-site, including visits to wildlife parks and specialist kennels.
Access – Nottingham & Derby
With two locations, one in Nottingham and the other in Derby, Access provides courses in animal care that are delivered via apprenticeships with the learner's employer. The type of employment will affect the courses available to individual learners, but students can expect to build skills in health checking, animal transportation, feeding and dietary requirements, and advising customers and owners. Students have the option of getting a basic overview or going into more detail and can choose between two different apprenticeships.
The Isle of Wight College
Offering a range of diplomas and other VET focused qualifications, the Isle of Wight College provides learners with courses focused on animal care and animal management. Individual course units tend to focus on health and safety, and animal health and maintenance – including feeding and accommodation. BTEC Level 3 courses, which are highly valued by employers and universities, can assist learners in obtaining employment with veterinary practices, animal charities and zoos.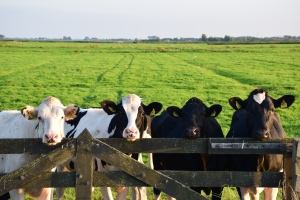 You might also be interested in: