Vassilis Kourbetis, a Community Story from Greece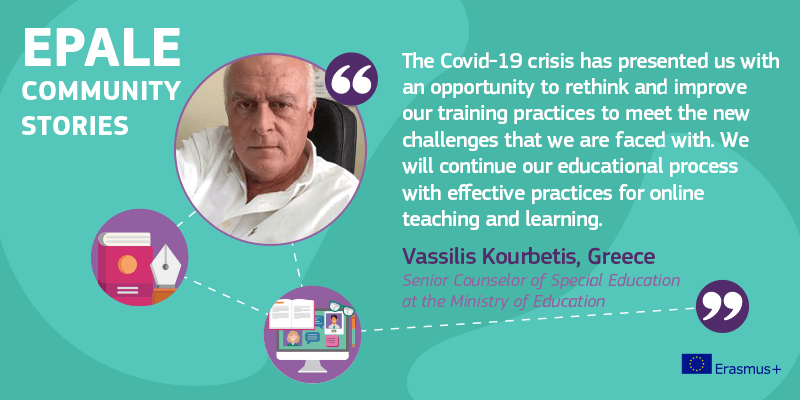 I was born October 1959 in Olympia, Greece. I am a teacher by profession. I obtained my Master's of Education in the Education of the Deaf in 1982 and my Doctorate of Education in Applied Psycholinguistics and Deafness in 1987 from Boston University. I have served as Scientific Director of the Hellenic Federation of the Deaf and have worked as a teacher for 13 years in schools for the Deaf in the US. I am a senior Counselor of Special Education at the Ministry of Education and also an adjunct professor at the Hellenic Open University. This Community Story is in the context of the European Programme Erasmus+, 1 KA2 – Cooperation for innovation and the exchange of good practices KA204 – Strategic Partnerships for adult education, will implement the project " Deaf Adults as Role Models for the Hearing World: Links of the Same Chain " bearing the Acronym title " Sign Links " and code number 2019-1-EL01-KA204-062935.
We have used EPALE to find our partners in the Sign Links project and we think projects like this 'Community Stories' Initiative are a great way to share our activities.
The Covid-19 pandemic has affected the professional and personal life of all of us, the world over. Our aim during this crisis, has been to increase our knowledge and skills in a unique environment with its own distinct threats and weaknesses but also strengths and opportunities. We faced the challenges of designing and delivering our practices and training context in order to enhance engagement and to improve learning outcomes with the following actions.
Coronavirus: Don't fear – Protect yourself. Knowledge is your shield.
Deaf Adult Role Models of 'Sign Links' and their trainers contributed to the development of this accessible material in Greek Sign Language: «Coronavirus: Don't fear – Protect yourself. Knowledge is your shield» at the end of March 2020. The material is strictly in line with the information provided by the Hellenic Ministry of Health and the World Health Organisation and includes 8 Useful Guidelines and 19 Questions and Answers on COVID-19 in Greek Sign Language with subtitles. http://prosvasimo.iep.edu.gr/en/coronavirus-don-t-fear-protect-yourself-knowledge-is-your-shield In addition our partners from Malta implemented similar actions that can be found at this link.
Educational Television
Our Deaf role Models took part in the accessible Greek Educational TV project where they delivered bilingual educational material for deaf children, their parents and other Deaf and hearing adults. This action was implemented in collaboration with their trainers and sign language interpreters. Their work was acknowledged and praised by the Deputy Minister of Education Ms Sofia Zacharaki. Their work can be found at this link and will also be used for the training program that follows. The first ever bilingual survey in Greece. Deaf adults can play a meaningful part in the survey for the existing practices and the role of Deaf adults as Role Models with the first ever bilingual survey instrument in Greek Sign Language and written text by one of our Deaf Role Models. This instrument was used in the place of a face to face interview and was very well received by the participants. It sets standards for research to follow in the Deaf Community.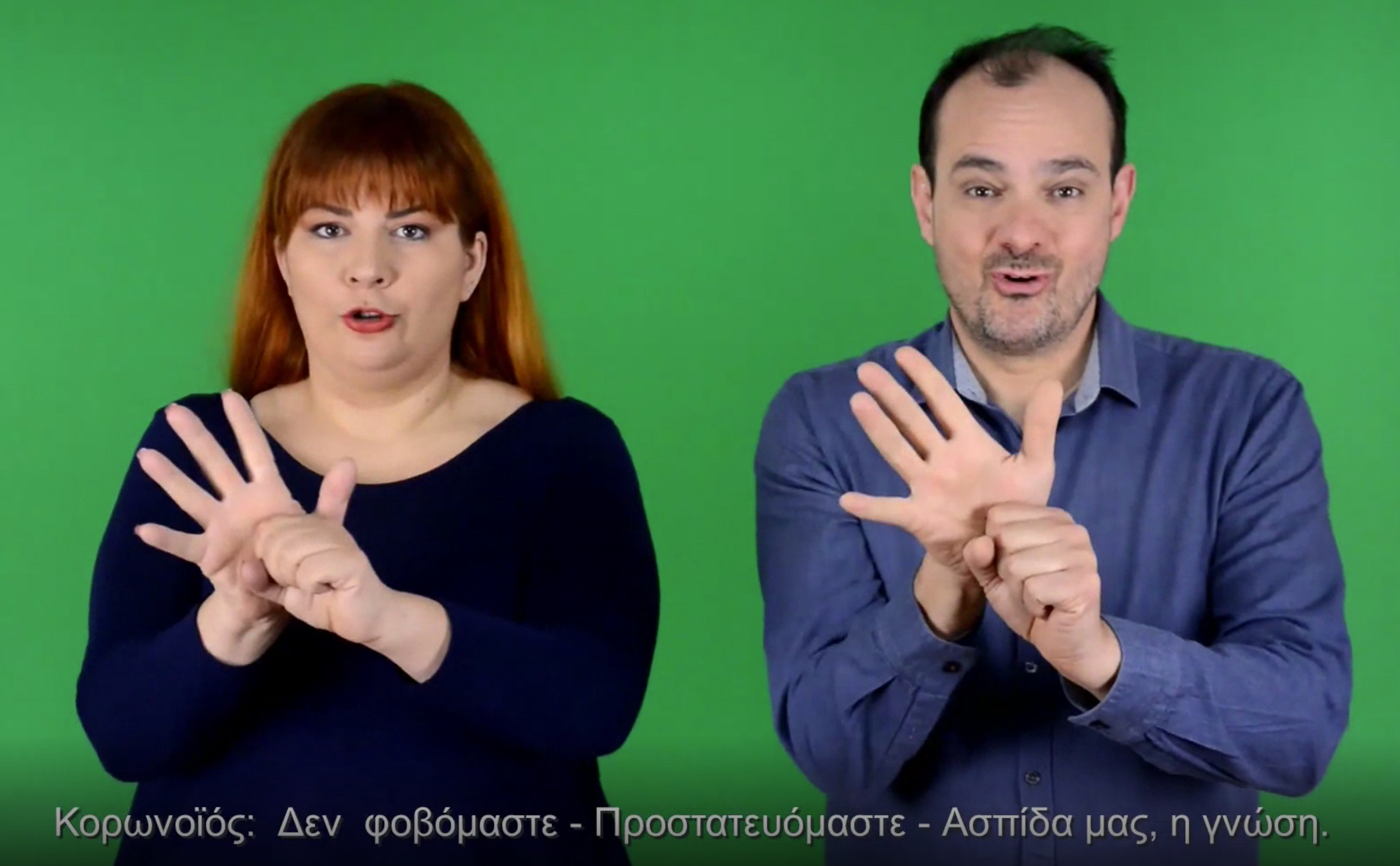 The Covid-19 crisis has presented us with an opportunity to rethink and improve our training practices to meet the new challenges that we are faced with. We will continue our educational process with effective practices for online teaching and learning using
edX
, the online learning platform founded by Harvard and MIT in 2012. Our partner Open Pedia designed and operates our project's open platform at
http://www.openpediax.com/
with two courses under development: Deaf Role Model Guide and State of the Art on Deaf Role Models, with more to come. Our innovative plan is to provide a shared resource for our partners and participants, with access to higher-level learning with only a computer and an Internet connection. We will adapt the proposed platform that will enable us to reach thousands of deaf learners, some of whom lack the typical backgrounds and resources of hearing learners. Key implications of the use of the platform include: There is no need for extensive face to face workshops once the program is completed. Blended or distance learning can be implemented depending on future gathering or traveling restrictions. Deaf Associations will be delivering professional development within the context of Deaf users. The participants will be developing peer (or coaching) networks to facilitate implementation of new knowledge. The use of the platform will result in valuable resources for professional development since all training material will be fully archived and can be used for other trainers and trainees. The development process follows international standards and principles for web accessibility (W3C WCAG 2.0) and Universal Design for Learning, usable by all, to the greatest extent possible, without the need for any additional adaptation.