Blog
Validation for low-qualified adults: 11 recommendations
03/04/2017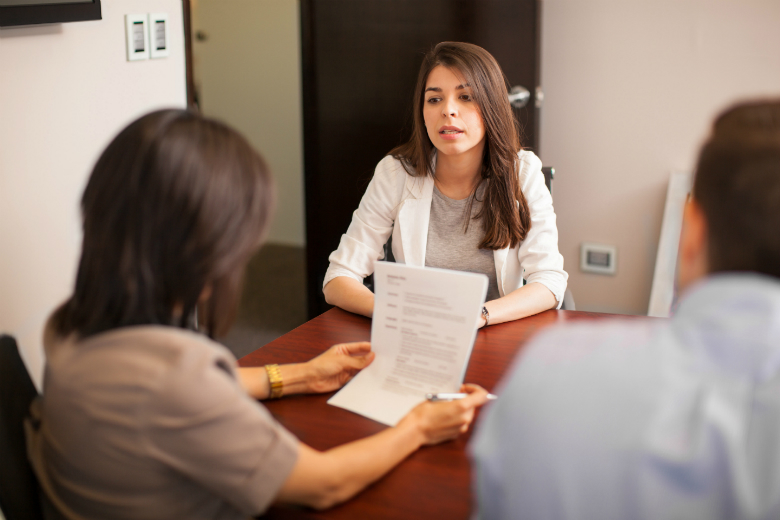 On 28-29 November 2016 Cedefop organised a conference on the topic of how to make learning visible. The conference took place in Thessaloniki and had more than 200 participants. A wide range of stakeholders attended the event – from people working with refugees at the grassroots level to researchers and policy-makers. EPALE's Thematic Coordinator for Learner Support, Gina Ebner, was the rapporteur of one of the workshops on validation for low-qualified adults. In this blog post she presents the key messages and highlights from the discussion.
The workshop on validation for low-qualified adults kicked off with a presentation of the Portuguese validation system and a video about the story of Idalina; a woman who went from being an unemployed textile worker to having her own law firm – all thanks to validation. The video was perfect for starting the workshop as it made the discussion very relatable. It showed that validation isn't just about theories – it can change people's lives:
After an introductory session, we concentrated on the following topics:
What to do with soft skills?
What skills to test/assess to validate a person's knowledge?
Money – who pays?
How to strengthen non-formal adult education in validation systems?
What needs to be done so that people want to have their skills validated?
A number of issues were addressed within these questions, such as the need to understand basic skills more widely (we should think of life skills rather than basic skills), the need for awareness raising on all levels, and the need for cooperation. There was a considerable discussion about 'testing' adults. The group agreed that school-like tests should be avoided for adults with low qualifications. There are different methods of assessment, such as conversations or portfolio building that are more appropriate. Building the candidate's self-confidence was also an important factor.
Participants also agreed that nowadays soft skills are becoming more and more important, especially for employers. This is why it is necessary to go beyond technical and basic skills. Nevertheless, participants highlighted that there could be potential dangers – validation should not go into the direction of personality or psychometric tests.
Another key question was about money – who will pay for what? Opinions differed, but there was some agreement that a cost-sharing solution would probably be the best solution. Employers were mentioned as one group who would benefit and therefore should contribute to the costs of validation. Nevertheless, the discussion group agreed that especially for low-qualified adults, the validation procedure should be free or as affordable as possible, with the government taking the main responsibility.
The group that discussed how to convince people of validation underlined the need for awareness raising (including different media, like the video mentioned earlier), role models and outreach activities targeted at different groups.
Finally, the workshop agreed on eleven recommendations:
We need more awareness raising, e.g. through information campaigns, especially learners' stories. Learners can be ambassadors and role models. There are many positive arguments, e.g. not only highlighting the impact on the individual but also on their families.
Outreach strategies that address and overcome fears and barriers are highly recommended
Support at the local level is needed, for example through guidance and counselling opportunities. In many instances, it is useful to link validation and learning with other policies, for example social support, but also health.
Highly skilled people need to work in the system (counsellors etc.)
Commitment by the government, employers and all other stakeholders is necessary. In fact, a working governance structure is an important basis for a successful system. The governance structure also has to be transparent and understandable.
Someone needs to be responsible for low-qualified adults – just in case the point above did not underline this clearly! The group underlined strongly that initiatives targeting people with low basic skills often fail because no one is responsible.
Quality assurance is a key component – it builds trust. It should be part of the legal framework and the evaluation.
If validation is meant to be successful, more equality between the informal, non-formal and formal sectors is needed. Stakeholders from the different sectors also need to be seen at an equal footing, especially those working with and representing adults with low qualifications.
Bring everyone round the table and create an agreement on the value of validation and its implementation and at the same time, make reaching out to low-qualified adults a priority.
Coordination of and at the political level is a particular challenge that needs to be tackled early on. There is still too much work done in different silos and not enough in cooperation. For validation systems to be successful, these silos must be overcome.
Longitudinal data are important in order to measure successes, failures, impact and benefits.
Gina Ebner is the Secretary-General of the European Association for the Education of Adults (EAEA) and also EPALE's Thematic Coordinator for Learner Support.