The urban exodus and bringing rural third places into the spotlight - 2nd wave

With the second wave of Covid in France, alternative uses of third places took root throughout the country. This was particularly true in rural areas. The urban exodus, amplified by periods of lockdown, has undoubtedly played a major role in the sudden visibility of third places in rural areas. In any case, third places in rural areas are a blessing in the fight against the rural exodus, the closure of public services, the renewal of economic life and the maintenance of common areas.
In the middle of spring 2020 we witnessed the end of the first wave of the Covid-19 epidemic in France. In the third places, it was also the moment chosen to look at things from a new angle. We began to analyse what had happened and how it had transformed our practices and the meaning we gave to them. We were looking at new economic models and beginning to ask ourselves whether the efforts of fablabs and other makerspaces to prototype and manufacture emergency medical equipment were really legal?
It was at this point that a text presenting the legal risks involved and especially the possibility of prosecution for undeclared work or unfair competition was shared among third places. In light of this text, the founders of the main national platform that put the people making visors in contact with those in need of them decided to stop the platform's activity. Despite multiple denials, the awareness of a possible legal risk had an impact on the commitment of the makers. This was compounded by increased fatigue, lack of recognition and difficulties in sourcing raw materials. This brought about a general loss of mobilisation.
So the support organisations are getting into gear. The regions are beginning to issue calls for tender for the creation of third places. The State is communicating on its support measures and its call for expressions of interest. Philanthropists are taking action and devoting specific budgets. As an unexpected consequence of the epidemic, third places are becoming a topic for the second round of municipal elections in June. In a mixture of opportunism and logic, some candidates see in these places the embodiment of new spaces for dialogue and action that could support numerous citizen initiatives.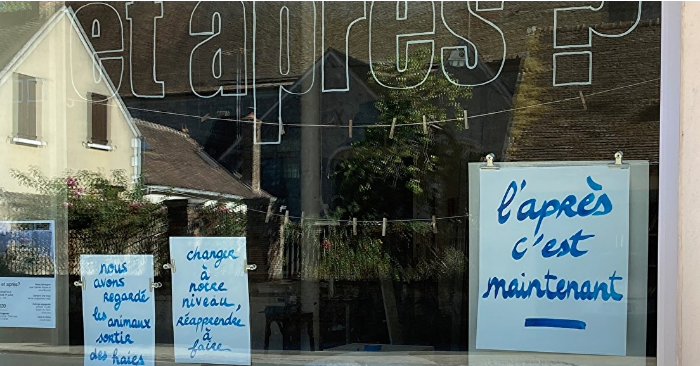 Meanwhile, third places are gradually opening their doors again. Likely a consequence of the urban exodus that followed the first confinement, the third places in rural areas are receiving a lot of media attention. Numerous articles relate the experiences of rehabilitation of old people's homes or manor houses by collectives of entrepreneurs or artists.
In places where there is no longer a village café, a fablab is set up.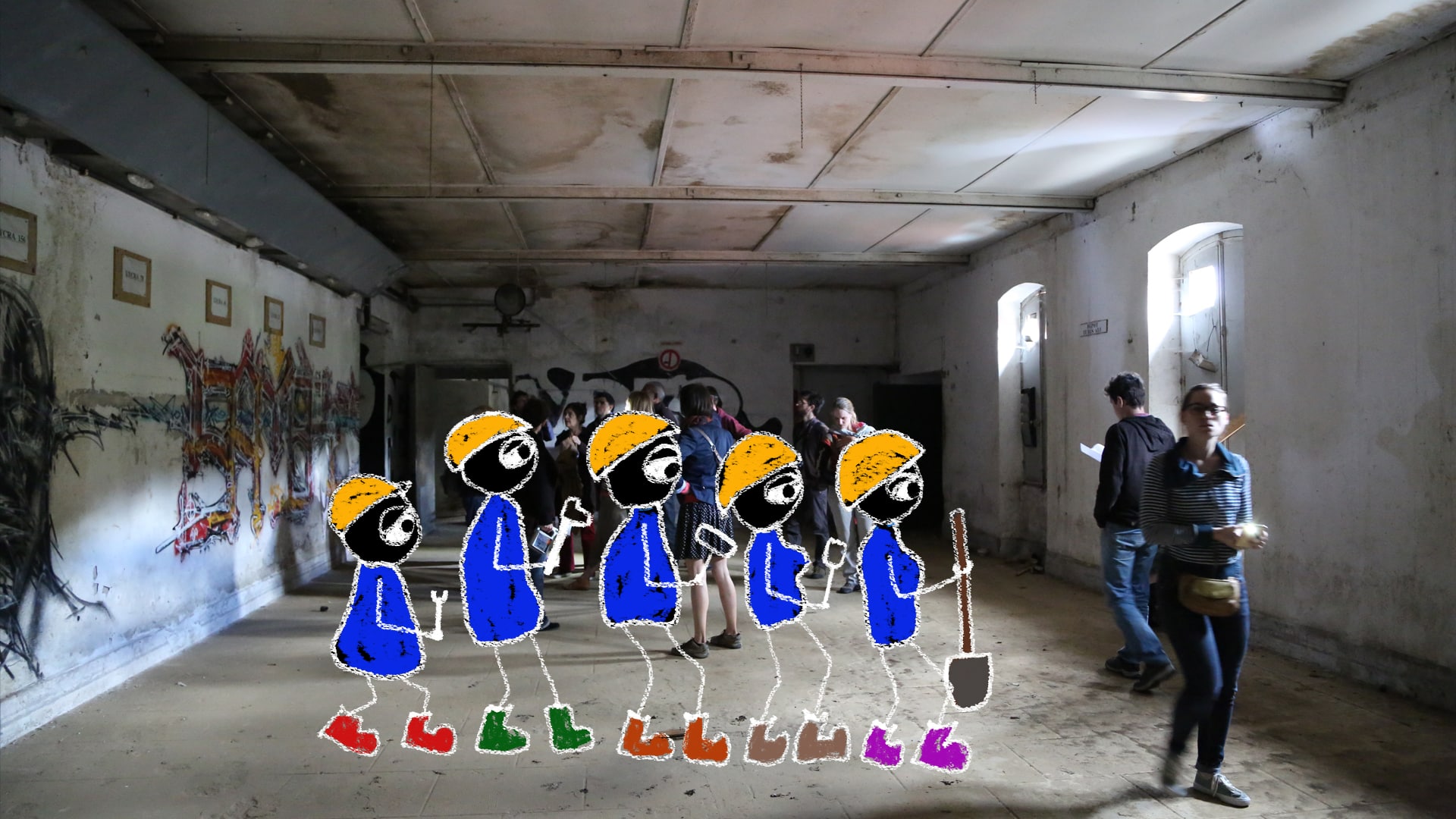 In Ségur-le-Château (Corrèze), the Paysages Nourriciers association welcomes project leaders who want to test market gardening. In Voulx (Seine-et-Marne), the association CourCommune is developing contemporary art by opening a shared garden and participatory worksites. Others are involved in tourist accommodation, training or social action. All that is needed is a disused café or a former presbytery, as in Barcus (Pyrénées-Atlantiques).
The Collectif du Moulinage de Chirols aims to rehabilitate an old Ardèche factory into an open space combining artistic and craft activities, cohousing and public common spaces in a non-profit, eco-citizen approach.
The national Familles Rurales federation has made this a central theme of their strategy. They have created a dedicated action and research programme in 12 departments with experimentation in 25 sites. They have even designed a methodological guide (free and open access) for creating rural third places.  They also organise webinars on third places as actors of the ecological transition.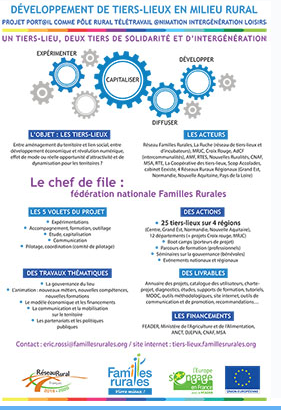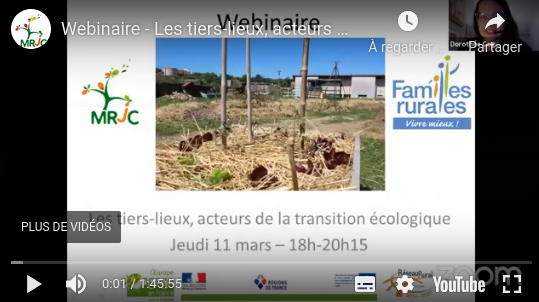 And it is of great help to public authorities in dealing with the desertification of rural areas and the closure of public services. In rural areas, third places often act as public service centres, as reported by a manager of the Hermitage: "The post office is 12 kilometres away, the welfare office is 35 kilometres. Our local community council is one of the smallest in the Hauts-de-France, we don't exist on the map". These rural third places often house offices for mission local youth centres, job centres, crèches, municipal libraries, rural community centres, etc.
But they are also essential to the renewal of the economic life of these areas and the maintenance of common areas. There are countless experiments in which old factories are being brought back to life, hosting craftspeople and people working remotely. An indication of the importance of this subject is the report on third places in rural areas broadcast last March on a major national channel at prime time.
Read Antoine Burret's first article "Third places during the pandemic - 1st wave" below: https://epale.ec.europa.eu/fr/blog/1er-vague-les-tiers-lieux-en-temps-de-pandemie-ou-comment-ils-ont-reinvente-les-solidarites