Blog
Upskilling Pathways Practice Workshop: Digital Skills for Adult Educators
28/11/2019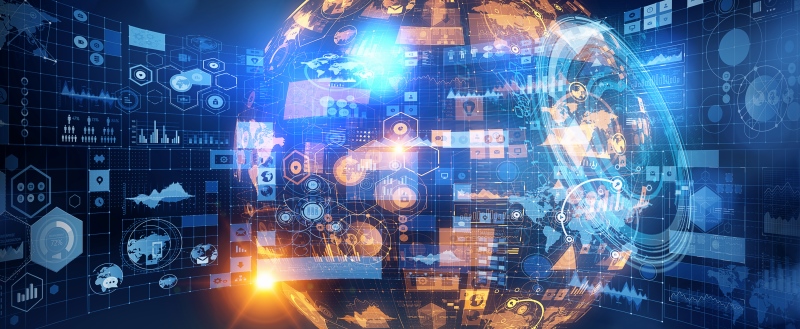 "It is not the strongest of the species that survives, nor the most intelligent that survives. It is the one that is the most adaptable to change." – Charles Darwin
The afternoon session at the Upskilling Pathways Conference 2019 provided four workshops focusing on practice in adult education, one being the Digital Skills for Adult Educators workshop. The need for educators to develop their digital skills in line with those of their students and also to enable them to deliver highly engaging lessons that utilise technology and champion technological advancement is currently a hot topic in the education sector. The workshop was delivered by Vicki Liogier from the Education and Training Foundation (ETF) and Ben Charles from the Global Learning Skills Partnership.
ETF and the Digital Teaching Professional Framework
Vicki Liogier opened the workshop, providing information about the work of ETF and explaining that the organisation had carried out a positioning review in early 2018, which acknowledged that in order for the UK to remain a global leader, it must harness digital skills and technologies across sectors. Alarmingly, 22% of adults (or 11.9 million) do not have essential digital skills they need to live their lives – this can include tasks as basic as sending emails. Even worse, 53% (or 17.3 million) are lacking digital skills that they need to carry out their job roles effectively. As a result, ETF has developed an Edtech strategy for 2018-2021, the major aims of which are to enable the FE workforce to become digitally confident and to change people's mind sets so that they see technological change as an exciting opportunity and not something to be feared and avoided.
 
Vicki described the Digital Teaching Professional Framework developed by ETF in partnership with Jisc, which takes users through seven steps that address different areas for consideration when implementing a digital skills strategy. These include:
/en/file/skillsconceptjpgskills_concept.jpg
A. Planning your teaching
B. Approaches to teaching
C. Supporting learners to develop employability skills
D. Subject-specific and industry-specific teaching
E. Assessment
F. Accessibility and inclusion
G. Self-development
The framework places emphasis on focusing on teaching and learning and then applying digital skills, rather than letting the need to build digital skills take the lead and ultimately allowing aspects of teaching and learning to miss out on skills development. It utilises a user centred design process, made possible by developing the framework in close consultation with the sector.
 
Vicki also discussed ETF's blended CPD training training for education staff with four possible delivery routes:
Online
Face-to-face workshops and webinars
Multimedia toolkit
Communities of practice
This allows the learner to choose the delivery method that best suits them, making it more inclusive.
 
Vicki ended her part of the session by providing a number of reflections for delegates to consider, touching upon pedagogy and whether it utilises Edtech, the need to build a culture of growth mindset and whether we should be aiming to rethink and redesign learning environments.


/en/file/conferenceopensjpgconference_opens.jpg
The second half of the workshop was delivered by Ben Charles, who discussed DigiTrain – an Erasmus+ Strategic Partnership Project that ran from 2017 till 2019. The project was timely and essential, with the project team recognising the need to develop the digital skills of educators to ensure that they can withstand rapid technological advancement and the impact it has on employability and the jobs market. Ben also produced alarming figures akin to those Vicki put forward, including that half of the EU population lacks basic digital skills.
 
DigiTrain brought together partners from the UK, Italy, Spain, Cyprus and Greece. The main aim of the project was to enable organisations to deliver high quality digital skills training by improving staff competence, with an emphasis on developing digital competence frameworks to help inform approach to strategy. The project has facilitated the creation of a number of beneficial and effective resources, including:

/en/file/digitrainlogojpg-0digitrain_logo.jpg
Two Digital Competence Frameworks: one for adults generally and one for adult educators
A course in digital skills for adult educators
Various teaching and learning resources
A handbook for adult educators
Resources created by the project team include session plans, materials and links to additional resources, which can be downloaded for free from the DigiTrain website. 
 
Ben then introduced other digital frameworks that influenced the development of those put forward by DigiTrain and discussed the general structure of frameworks with an emphasis on digital competence. It is interesting to consider the learning outcomes of such frameworks, which should encourage learners to not only build new digital skills and knowledge, but also to develop new and refreshing attitudes and values – this feeds back to Vicki's point about encouraging staff to recognise that technological advancement is an asset to learning and not something to be resisted.
 
Both presenters were able to express the importance of harnessing digital skills across the education sector and provide guidance on achieving digital excellence in institutions and organisations. Digital skills training is an essential aspect of employability and both educators and learners need to go beyond basic skills in order to meet market demand, which is only going to increase as time goes on. In short, effective workforce development in the education sector requires not only a detailed understanding of technological advancement and current progression, but a willingness to accept and embrace it.
/en/file/robothugjpgrobot_hug.jpg
You might also be interested in: