Upskilling Pathways: EPALE UK 2019 Video Interviews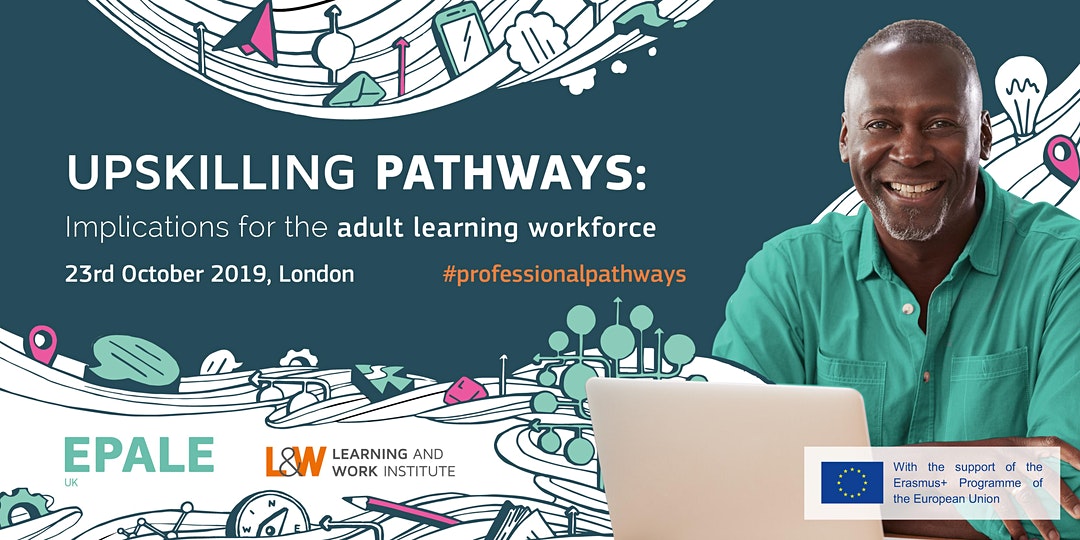 The Upskilling Pathways: Implications for the Adult Learning Workforce 2019 conference took place on 23 October 2019 in London. It was run as part of the Learning & Work Institute's role as UK National Coordinator for the European Agenda for Adult Learning (EAAL) and delivered jointly with EPALE UK.
During the conference, EPALE UK conducted a series of interviews with adult education providers and professionals from across the UK. 
Click on the interactive table below to access this unique collection of video interviews that were filmed during the conference. In the videos, adult learning professionals from England, Wales, Northern Ireland, and Scotland introduce their organisation, reflect on the support that the adult learning work force needs, and discuss how EPALE can support its UK community in addressing key issues. 
Learning and Development Standards Council Scotland

  

Unionlearn

 

Global Learning and Skills Partnership

Learning & Work Institute

Belfast Strategic Partnership Lifelong Learning Group

Addysg Oedolion Cymru | Adult Learning Wales
You can also watch our #ProfessionalPathways video to see how EPALE UK and the Learning & Work Institute facilitated meaningful discussions on workforce development and adult learning during our joint annual conference.
These interviews were filmed and collated by the EPALE National Support Services in the UK.
You may also be interested in:
EPALE UK and L&WI (EAAL) Annual Conference 2019 presentations
Upskilling Pathways Practice Workshop: Digital Skills for Adult Educators
How the EPALE platform can support you in finding and creating partnerships
Become an EPALE UK Ambassador!
Remember to share your thoughts in the comment box below or tweet and share on Twitter, Facebook, and LinkedIn.