UNITED KINGDOM Supporting emergency rescue services through Erasmus+
For the #ErasmusDays2018, the EPALE teams wished to raise awareness about the European Union commitment in adult lifelong learning. They created a digital exhibition with 22 different projects, demonstrating the variety of practices across Europe.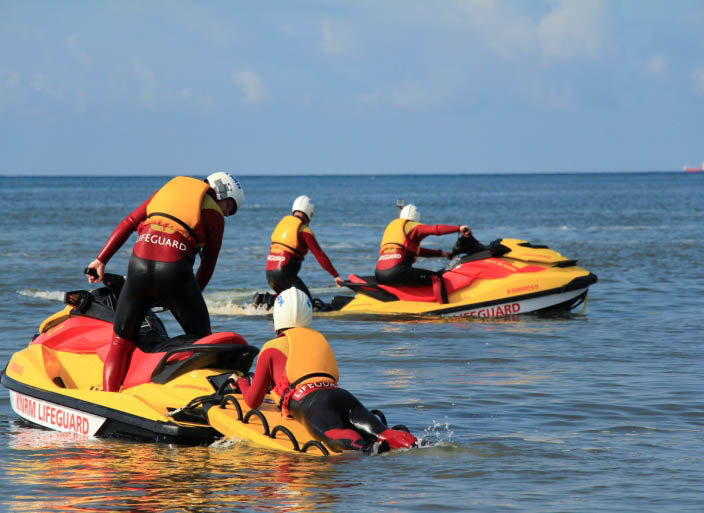 Photo © Keith Williams
The Royal National Lifeboat Institution (RNLI) relies on the support of dedicated volunteers to provide its 24-hour search and rescue service. However only one in ten volunteers join the RNLI from a professional maritime occupation. Marine emergency search and rescue services across Europe are faced with the same challenge. The adult education Mobility project 'Lifeboat Crew Exchange Europe' project provides a unique experience for volunteers to take part in an exchange for maritime rescue services overseas for up to seven days.
Participants are able to develop their technical skills, job-shadow experts from other European countries and receive training which can be passed on to the volunteers in their own local crew when they return to the UK. The project is also a stepping-stone in developing a validation method for recognising the skills required by volunteers both in the UK and internationally.
| | |
| --- | --- |
| NAME OF THE PROJECT | Lifeboat Crew Exchange Europe |
| AIM | Discovering and enhancing maritime rescue practices |
| TARGET GROUP | Volunteers |
| WEB | |
| ORGANISATIONS AND PARTNERS | The Royal National Lifeboat Institution (UK & Ireland), Royal Netherlands Sea Rescue Institution, German Maritime and Rescue Service, Icelandic Association for Search and Rescue, Norwegian Society for Sea Rescue, The Finnish Lifeboat Institute, Swedish Sea Rescue Society, The Danish Coastal Rescue Service, Estonian Voluntary Maritime Rescue Organisation, French Volunteer Sea Rescuers Association, Life Saving Institute (Portugal) |
Read more about the exhibition process and find the table of contents with all the projects : EPALE blog post https://ec.europa.eu/epale/en/blog/adult-learning-european-digital-exhi….