Top tips for Erasmus+ application success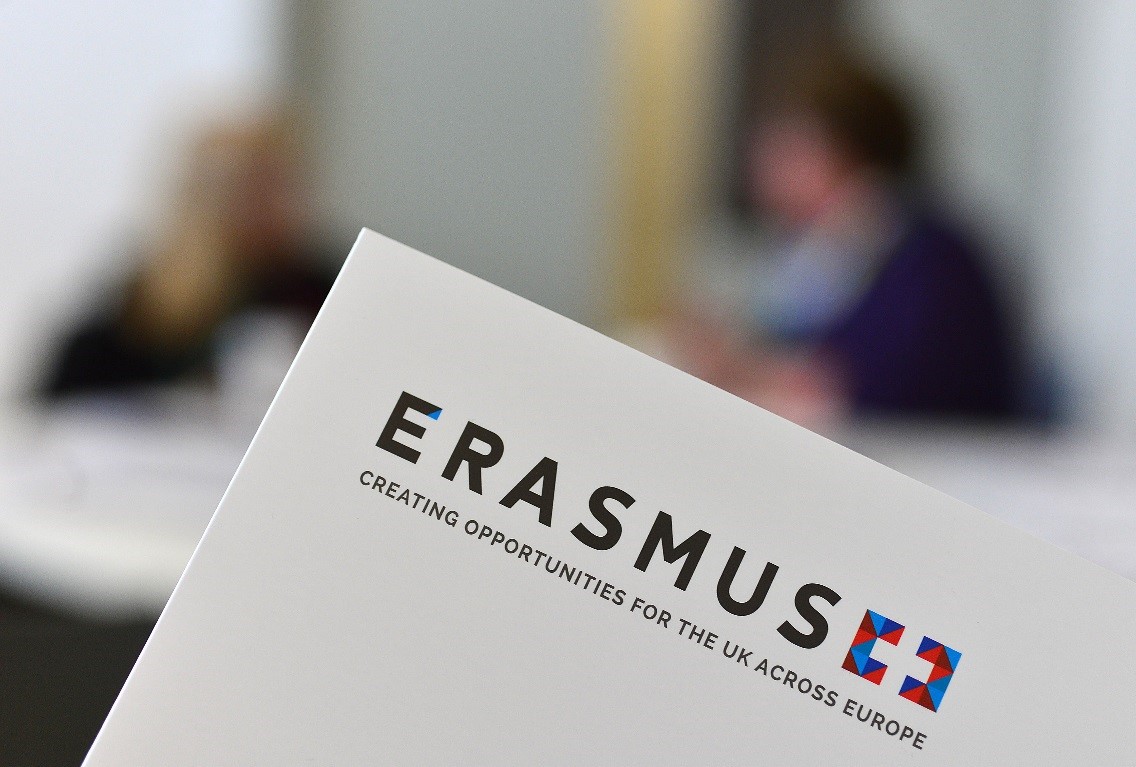 It's that time of the year again when the European Commission releases its Erasmus+ Call for 2019 proposals.
Are you thinking of applying for Erasmus+ funding this year? Not sure how to begin? Let's go through some important tips to help you improve your Erasmus+ application!
1. Choose your partners carefully
Partnerships are fundamental to Erasmus+ projects. Working with the right partners is crucial to create a lasting, successful partnership. But you also need a solid foundation together and plenty of communication – where you and your partners understand and respect each other.
Another aspect to consider is the level of reciprocity you can both provide each other. What are each partners' strengths? What can you offer each other? Not only is this beneficial to both organisations, but it also strengthens the partnership.
Still looking for the right partner for your project? You can use the EPALE Partner Search, which can help you find a range of possible partners to join together. It's also a hub where organisations can exchange ideas and good practice.
You can find more helpful advice on this blog post about partnership success. There are many benefits in choosing your partners carefully, and a well-developed partnership helps support your Erasmus+ application.
2. Be clear on your project and participants' needs
When planning your project, you need to clearly identify its objectives and your target group of participants. Once you have, you can start to recognise and understand their needs – and how your project can support and benefit them.
You will need to reflect this in your application by explaining clearly and factually. Don't go for the option of making over-the-top claims about your project as no one likes a bragger who sets unrealistic expectations – especially funding assessors!
Speaking of which, you can check out more useful tips from a funding assessor – learn more about what you should NOT put in your application.
3. Show, don't tell
This is the golden rule of creative writing, but it also applies to bid writing. If you want to show off your organisation and project, think of the application as a way to effectively sell them. Show your strengths, but don't exaggerate them.
A successful application will feature solid arguments backed up with evidence to support your proposal. It may take some more time and effort, but it gives a clear explanation on why your organisation and its project is worth funding.
4. Plan ahead
You know the saying: 'The early bird catches the worm!' It's better to start early with your application than leaving it until the last minute.
Not only does this give you more preparation time, but you have extra chances to review it yourself. Reread it again and again; ask for second opinions from others. This gives more room for mistakes or errors to be noticed and corrected.
Starting well ahead of the deadline also gives you more scope to really reflect on your project, its objectives and activities. Is there any room for potential issues to arise? This can be the space where you can address them, before the assessor does when reading your application.
5. Know your Key Action
In the Erasmus+ programme there are three type of funded activities:
Key Action 1: Mobility of Individuals
Key Action 2: Strategic Partnerships
Key Action 3: Structured Dialogue
To make a successful application, you need to recognise which Key Action activity your project falls under. This depends on the project itself as some may seem more easily identifiable than others.
Take a look at this helpful video to learn more about the Key Actions and their definitions. Which one does your project match?
6. Attend an Erasmus+ UK Information Session
Still feel unsure about Key Actions, filling in your application and Erasmus+? The team are keen to help you start your Erasmus+ journey. Throughout October and November, they are going 'on tour' to visit a city near you as they hold Information Sessions.
These one-day events are designed for newcomers to Erasmus+, helping them learn more about the programme. You can learn what funding opportunities are available, have opportunities to network with other organisations, including those from Adult Education, and hear from past projects.
Want to take your organisation's first step into its Erasmus+ journey? Register to attend one of the Information Sessions and learn more on the Erasmus+ UK webpage.  
The Erasmus+ programme offers many funding opportunities for organisations to create a valuable contribution in this sector.
Interested to learn more about how Erasmus+ could help your organisation? Discover what funding is available on the Erasmus+ UK website.
Erasmus+ is the European Union programme for education, training, youth and sport. The Erasmus+ UK National Agency is a partnership between the British Council and Ecorys UK.
You may also be interested in:
2018 Call webinar: Vocational education and training and Adult education Key Action 2 - overview (video)
Establishing the impact of your activities - the Impact+ Exercise (resource)
The benefits of successful partnership building (blog)
Resources to help you to promote Adult Education in Europe (resource)
The power of employability in sports education (blog)