Throwing a hat into the ring or the principles of andragogy
"I was sent to a higher education institution to work with its staff on improving communication there, and right after the meeting, the group told the management to immediately get rid of our company, adding that they did not want to see that moron again. 
- What did you do wrong?
- Now, I know. First of all, I immediately started addressing them by first names and the group was composed of a professor and senior lecturers who were not used to that. Secondly, one of the first things I asked them to do, which usually works out very well, was to work in pairs. And this stood for fraternising for them. They felt constrained (…) It is a real grind to work with a larger part of teachers" [1].
I can relate to the above fragment for three main reasons:
1) First of all, I am an andragogue, i.e. an adult educator; 2) Secondly, I am an adult learner; 3) Thirdly, I have attended the meeting described above.
The reasons presented above have served as an opportunity for me to comment on the above fragment from the perspective of the training participant. In my opinion, the pressure or even the conflict in this situation resulted from clashing expectations and work styles. And this is the crux of the difficulty of working with adult educators mentioned by the coach. In this very situation, we were supposed to take up the role of students and the majority of us expected to be provided with ready-made tools, well-verified solutions and a key to success. On the other end, the coach wanted us to share experiences and be inspired by one another. He expected that he would stand by and watch us interacting. At the end, he reacted to the dissatisfaction of training participants by saying "this is how I work, and that is not my problem."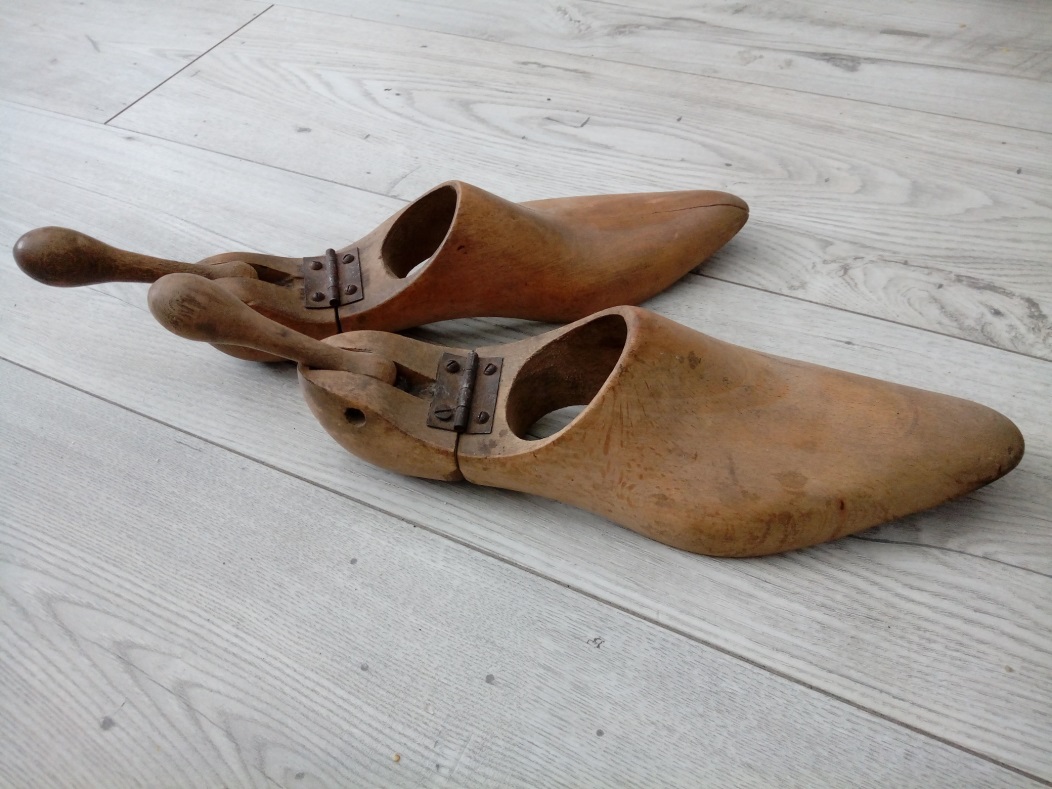 I did a lot of thinking before writing this and I want to make it clear that in my opinion the matter I intend to reflect on is can be illustrated by saying that adult educators do not throw their hats into the ring. Does this statement do justice to andragogues, coaches and educators?
A few days ago I attended an inspiring training for EPALE platform ambassadors, which focused on webwriting. Anna Miotk, who conducted the training, after the whole day spent on answering the participants' questions, dispelling our doubts and solving our disagreements praised us for commitment and creativity. I must admit that this uplifting feedback, like red bull, gave me wings, but also reminded me about the experience described in the introduction. This very experience served as an inspiration for me to attempt answering the question: HOW DO ADULT EDUCATORS FARE IN STUDENTS' SHOES? 
Publications on adult learning feature many suggestions concerning competences that an adult educator, coach or educator should display. It is well worth quoting prevailing opinions on the topic. For example, Józef Kargul reminds us that "post-modern society has obliterated institutional and social roles of teachers. Teachers no longer are the only source of knowledge and authority to students, especially to adult learners, parents, and local communities. The appeals to preserve this role of teachers presented by various authors, also those of reports on education, are pointless. It is simply rain dancing." Adult educators often disregard these facts and still look at themselves as the bible. You can observe a big dilemma here: they observe democratic values and cherish equality, but as far as public schools and their roles within them are concerned they opt for conservative principles. They believe that they are entitled to teach adult students values, show them personal models and true sources of knowledge, and they refer to reason at the same time. They seem not to notice that the post-modern world is the place, where all types of pluralism are welcome (...). Such a performance of the social role of a teacher is disapproved by the students and exposes educators to displays of aggression, and not only verbal one. At present, no one takes on the defence of teachers. What is more, teachers can still hear that they oppress, impose their opinions on and manipulate students. Very rarely you can come across opinions that teachers simply occupy their traditional institutional role, which unfortunately has been obliterated by the post-modern world" [2]. The above quote seems to provide the answer to the question: Why is it so difficult for adult educators to wear students' shoes? Maybe we are talking about some kind of a dissonance here? On the one hand, they are teachers, in whom deep-rooted traditions, the need to gain recognition, and the title to "lead other adults" lie (more or less) dormant. On the other hand, they are mature and aware of the fact that many truths and solutions have proven invalid in the face of changes brought about by the post-modernity. The two roles seem to clash, and result in the feeling of inconsistency, ambiguity, and maybe even some kind of schizophrenia.
Dorota Lubrań contributes to those deliberations by saying that contemporary teachers face difficult tasks, which call for permanent and successive raising of competences in the scope of subject-related knowledge, methodology and work organisation, as well as consistent updating and expanding general knowledge and practical skills. "Every adult should be aware of the fact that lifelong learning is a precondition for full participation in a democratic society". This also, or rather above all, applies to adult educators [3]".
In the light of these observations, it is worth noting that in literature there is little information or study results on adult educators taking up the roles of students. This is why a paper by Agnieszka Majewska-Kafarowska and Urszula Tabor, in which the authors share their observations and describe how adult educators play the role of students, is particularly valuable. The study's results are not very optimistic and certainly inspire reflection. A survey was conducted with the participation of adult educators attending a course organised by a continuing education centre. The training course aimed to make its participants familiar with andragogy, and it focused on the functioning of adult learners being the subjects of the learning process. It was the participants who requested that such a training course was organised. Among other questions, the course participants were asked to answer a closed question intended to inspire reflection on andragogy. They were to tick a correct answer and their choices came as a surprise. The following answers were suggested:
a) andragogy is a scientific discipline, which should encourage adults to reflect on themselves, the world and other people,
b) andragogy is a scientific discipline, which provides answers to the question how to educate adult learners [4].
The surprise stems from the fact that only 20% of respondents selected the first option, as many as 45% selected the second option, 22% of them did not provide an answer, and a few of respondents ticked both options. No comment is needed here. The answers provided to other questions included in the survey were not less startling, and the study results can be summed up as follows:
A large part of adult educators is not familiar with literature on the topic;
A large part of adult educators expects to be offered ready-made tools and not inspiration or opportunity for reflection;
A large part of adult educators attends training courses, because they need to acquire  competences and obtain certification of professional qualifications;
Adult educators often replicate attitudes of their students, which they highly disapprove.
Therefore, although andragogy theory emphasises the fact that education is "an indispensable element or even an existential need to be satisfied throughout life" [5] how is it possible that adult educators find it so difficult to put this idea into practice? Maybe adult educators' dilemma and difficulty with assuming the role of students results from insufficient courage or readiness to "to be on the threshold" and "live on the borderline", which implies the readiness to absorb new impulses, which Łukasz Michalski suggestively explains. The author quotes Mikhail Bakhtin who reminds us that "to be is to communicate". This quote is about having a dispute with yourself and others. Those who avoid dispute, avoid living, and having in mind the existential dimension of learning, we come to the conclusion that, in essence, learning should be dialogic, should be centred on confronting otherness, and should be treated as life-giving [6]. Therefore, in my understanding, this life-giving property should stand for the readiness and courage to throw a hat into the ring.
And how about you? Do you like to learn? Do you like training? Do you enjoy attending seminars or courses? If you appreciate them and believe they are tailor-made, please let me know. And if you have no intention of wearing a new hat or the one that you wear does not become you and you would rather do without it, please tell me why? And maybe, after all, saying that adult educators do not like to learn is only a myth that needs to be dispelled? 
translation: NSS Poland
dr Monika Sulik – an assistant professor, academic teacher. She teaches an author class in Biography in Education. A certified coach and academic mentor. Since 2018, the secretary of Edukacja Dorosłych (Adult Education) periodical. An EPALE ambassador.

[1] http://wyborcza.pl/duzyformat/1,127290,11697611,Jacek_Jakubowski__czyli_hipis_w_korporacji.html (dostęp 13.06.2018).

[2] J. Kargul: Edukacja dorosłych w ponowoczesnym świecie, "Chowanna" 2003, s. 199.

[3] D. Luber: Rola i znaczenie andragoga w procesie edukacji i wychowania dorosłych. [w:] A. Fabiś, B. Cyboran (red.), Dorosły w procesie kształcenia dorosłych, Bielsko-Biała - Zakopane 2009, s. 205.

[4] U. Tabor, A. Majewska-Kafarowska: "Autorefleksja zawodowa nauczycieli dorosłych a ich funkcjonowanie w roli ucznia i nauczyciela". [w:] A. Stopińska-Pająk (red.), Edukacja dorosłych. Doradca zawodowy. Rynek pracy, Warszawa 2006.

[5] A. Stopińska-Pająk: "Edukacja dorosłych i poradnictwo zawodowe wobec wyzwań rynku pracy". [w:] A. Stopińska-Pająk (red.), Edukacja dorosłych. Doradca zawodowy. Rynek pracy, Warszawa 2006.

[6] Ł. Michalski: Strach przed innym, czyli o istocie uczenia się. [w] A. Fabiś, A. Stopińska-Pająk (red.), Uczący się dorosły w zmieniającym się świecie, Bielsko-Biała 2010, s. 57.
Zobacz także:
Who needs a biography for training? or educational Pandora's box