3 ways to support refugees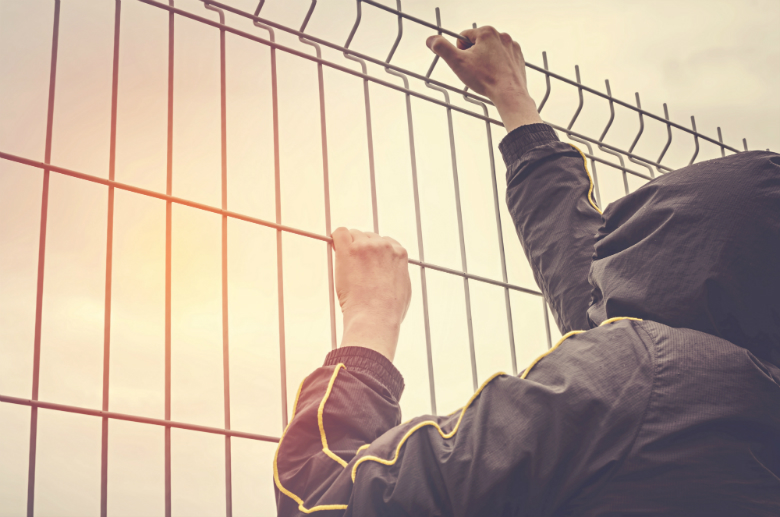 How can adult education support refugees? This is the question that I ask myself when looking at the news announcing the continuous and massive arrival of refugees on the one side, and the attitudes of national governments in Europe.
I keep in mind this image of a cartoonist, showing refugees hedged in between a knife representing war in their home countries on the one side, and on the other side the police keeping European borders closed. How can adult education support, on the one hand, the refugees in their difficult and precarious situation, and on the other hand support European citizens in a situation that brings massive changes to which they are not prepared?
We've asked our members to let us know about their practices and how they support refugees with their daily work. We know for a fact that many of them just don't have the time to sit in front of their computers to answer, as they are on the ground, working with the refugees, trying to find solutions to provide them with language courses, integration courses and supporting them with information in general.
But we have heard from some of them, and I'd like to share with you some of the best practices that have come to my knowledge and that I found inspiring.
Supporting the local population
My favourite one is the campaign "Non-formal Adult Education for Refugees" which our Danish member organisation the Danish Adult Education Association (DAEA)  initiated already in 2014. Their aim was to inform the local population about refugees, discussing with local people basic questions such as: What is a refugee? What is their status? What will their presence change our country?
I believe that many Europeans have such questions and that their fear comes (and stays) from the fact that they have no counter-part with whom they could openly discuss these questions and imagine solutions in which they could also play an active role. Allowing for discussions on these topics is, I believe, a first step to get a better understanding of the situation and look at it in a less frightened, more open way, trying to see what can be done in a constructive manner.
Online language learning platform
Although they are welcome in Germany, refugees find themselves on waiting lists for language courses, because of their numbers. I've twice been offered a job as an adult education trainer for German as a foreign language in Germany! Therefore, one of the projects I also found very inspirational and practical is the online learning platform "Ich will deutsch lernen" hosted by DVV, which allows refugees to study German. It is designed for self-study as well as for use in courses and even has a app for smartphones!
Guidance in e-learning
What the online portal misses is personal guidance. It is common knowledge in adult education that access to online self-study is quite difficult when the learner is not accompanied by a trainer, at least for the first steps. One of the main barriers to online training is first of all to take the first step, but then also to keep taking the course over time. This is why I believe that the joint project "Mitreden – Perspektiven.Saarland" by the Verband der Volkshochschulen des Saarlandes (VHS Saar) and the State Chancellery of Saarland is a great opportunity for refugees.
The project aims to facilitate access to e-learning for refugees while they are waiting for spots in integration courses. 500 Chromebook laptops provided by the Google.org foundation will be at the disposal of refugees in learning cafés throughout Saarland. Voluntary teaching guides will help the refugees to use the laptops, the online learning platform www.ich-will-deutsch-lernen.de and other e-learning tools. This project will allow refugees to overcome these two obstacles, and also to use this time in a constructive way by already starting to learn German through online portals.
There are many other initiatives that would be worth mentioning. I believe all initiatives, that aim to help refugees build the next part of their lives and/or support the understanding of the local population, contribute to building a society with less tension. Let's hope the Migration Education Week on EPALE provides a great forum to showcase and promote good practice in this area.
Tania Berman is Policy Officer at the European Association for the Education of Adults. She previously worked at other European umbrella organisations such as President of the Erasmus Student Network and as Communication Officer of the Lifelong Learning Platform (formerly called EUCIS-LLL). She is French and Luxembourgish and studied communication and cultural management in Paris, Vienna and Madrid, before graduating from the University of Saint-Louis in Brussels in European studies.