Thematic week: THEATRE FESTIVALS - an opportunity to involve and train volunteers.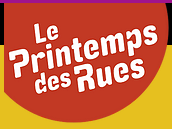 [Translation : EPALE France]
Two different sized festivals, and volunteers to help organise them.
In addition to my work as EPALE coordinator, I am also President of a Street Theatre Festival in Paris: "Le Printemps des Rues" https://www.leprintempsdesrues.com/, and town councillor of a village, Aniane in the Hérault region, where a Theatre Festival has been organised very year for the past ten years. https://www.aniane-en-scenes.com/
The two festivals are of different sizes (Paris, a festival in 3 arrondissements, the 10th, 18th and 19th, and Aniane, a village of 3000 inhabitants). However, the issue of the presence of volunteers arises in both places. Their mission is to inform, welcome and assist spectators, both in terms of the technical organisation (finding the venues, assisting with entrances, facilitating access) and the shows themselves (informing about the age of the spectators, the themes dealt with).
The festivals each last for two and a half days. They take place from Friday afternoon to Sunday evening. In Paris it is the last weekend of May. In Aniane, it is the third weekend of August. The commitment of volunteers is essential in both cases. Without their presence, it would be impossible to organise the festivals. Professional theatre companies appreciate this support. In the case of Aniane, some of the artists also sleep in the homes of local people and spend two and a half days integrated in the life of the village. This is obviously much harder to organise in Paris.

Different types of volunteers.
In Paris, volunteers are often students or theatre lovers, who take part in workshops. Students are enrolled in different fields ranging from communication to literature or sociology, and even theatre. Theatre lovers are sometimes committed to the prospect of eventually working in the profession, in other cases they are 'simple' enthusiasts. Some of them meet at national street theatre festivals (Chalon sur Saône or Aurillac) to see shows together and share experiences.
In Aniane, the volunteers are both young people from the local youth centre (around ten people), sometimes their parents, and village residents interested in theatre or simply keen to bring their village to life. There are many professions involved. There are also citizens involved in other local actions. Volunteer firefighters, members of local cultural or civic associations, a village doctor, and elected municipal officials make up the volunteer group, among others.
What unites the town and the village is that the committed citizens, whatever their age, have three common passions: theatre, culture, and importantly, human relations.
In the last two years, due to the health crisis, it should be noted that both festivals still took place. In Paris, the dates were changed. In Aniane, the festival was able to be held in August. On the other hand, the number of constraints increased: limited capacity, checking health passes during the summer of 2021, reduction of convivial spaces, cafés or small restaurants.
In both cases, the use of volunteers is in fact a choice and not a necessity for reducing costs. The idea is really to strengthen the links between artists, spectators and citizens or inhabitants.
© David Lopez - Compagnie des clous, "MORE AURA, CLOWN". Le printemps des rues 2021
Training to be reinforced.
For the last two years, the facilitation of volunteer groups has been limited to prior briefings to manage the organisation. Presentations from the companies were made and then the meeting focused on organisational constraints.
However, in both locations, and as soon as this is possible (with regards the health crisis), training courses must be developed and put in place. There are two subjects for training:
First, the artistic side. Ideally, those who welcome the public or exchange with the companies are more familiar with the shows, the artistic proposals and the cultural choices.

Second, the issue of receiving the audience must be considered in terms of training. What does it mean to receive an audience? How should information be conveyed? How should you address passers-by who are not directly concerned by the programme? Above all, we need to move towards forms of self-training and shared training to enable us to identify individual questions or comments from volunteers with different knowledge of audiences and the theatre, and different training backgrounds.
While the aim is not to standardise everything, perhaps at least one day of training would be necessary and desirable. And why not two? This would allow for conviviality and the development of a cohesive group of people, even if it is short-lived. The two themes mentioned above should be allocated an equal amount of time.
© David Lopez - Famille Goldini, "Les Robinsonnades du roi Midas", Aniane en Scènes 2021
European volunteer exchanges in this context?
What if Europe's wealth was promoted? Festivals exist everywhere across Europe. Big cities, villages, territories. These may include theatre, dance, folklore and heritage, science and the environment.
Why not imagine exchanges, sending volunteers from France to other countries and vice versa? The only limitation would be language, but solutions can be found. As well as providing training in cultural and civic issues, a linguistic dimension could be added.
As in the world of theatre, we should dream of a Europe of citizens acting together towards a common culture, or rather common cultures.
More information : Le Collectif des festivals
Author : David LOPEZ, EPALE France Ambassador