Blog
Tervetuloa Leville – Welcome to Levi!
18/02/2020
Lapland in winter may sound crazy to some and utterly fascinating to others. When I heard about the TCA event called "Social justice in life-long guidance" to be organised in Levi, Northern Finland, it sounded like an adventure and a unique experience to me. I had already experienced very fruitful international co-operation in an Erasmus+ project and had learnt to appreciate it. When the opportunity to participate in this exchange event with an extremely interesting theme emerged, I seized it without hesitation. A chance to have interesting discussions with colleagues from all over Europe, new theoretical inputs for my daily work and the idea of innovative projects based on experiences gained in other EU countries sounded appealing. All this in the breath-taking scenery of Lapland – it was a no-brainer. After the decision, the national agency helped me submit an application for financial aid, which turned out be a simple and uncomplicated process.


On 26 November, I travelled from Vienna via Helsinki to Kittilä and then onwards to the Levi winter sports centre. Soon after landing, I met the first seminar participants on the bus trip to the congress hotel. I had lively discussions with Finnish, Swedish, Polish and Lithuanian colleagues and everyone seemed deeply impressed by the snowy landscape flying by the bus windows and excited about the coming days.
After arriving at the hotel, I got to know more participants over dinner. We talked about how we had come here from all corners of Europe – Rome, Athens, Riga, Reykjavik, Dublin, Antwerp and Stockholm. From the start, the atmosphere was open and friendly and mutual interest among participants could be felt immediately.
Next morning, after a breakfast surrounded by darkness (the winter is really dark that far north), we gathered in a conference room at the hotel. After a brief welcome and introduction by Virpi Keinonen from the Finnish National Agency for Education and Jenni Westö's presentation on the EPALE platform, the seminar's moderator Miika Kekki introduced the TCA event programme.
Picture: © EPALE NSS Finland 2019
Next, we were divided into in small groups to discuss our views on questions related to social justice and to formulate our expectations for the seminar into short "poetic" statements.
After the lunch, we had the chance to enjoy the fantastic scenery of Lapland and compete in four-member groups, drawn randomly, in not-so-serious sports. In freezing cold (-15 degrees centigrade!), we cycled on snow and ice, captured wooden reindeer, practised tandem skiing and conquered land for the Sámi people – it was frosty fun!
After we had thawed out, we spent the rest of the day focused on questions related to change processes and the guidance personnel's role in these processes. Daniel Hailemariam from Stockholm University gave a presentation about the SCARF model for starting change processes and talked about defensive and refusal behaviours, themes that I constantly encounter in my daily work.
After that, Iina Helldan talked about her experiences of working with refugees and the many forms of social exclusion they encounter. Her fervent presentation was truly inspiring and gave food for thought regarding views that are critical towards society and leading to a discussion that continued during the dinner, too.
The following morning was dedicated to theoretical discussion about guidance and counselling processes. In their presentation, Sanna Vehviläinen and Anne-Mari Souto shared their views on the critical theory and practice of guidance. These views and the opportunity to introduce them into our daily work invoked intensive discussion, which still continued over lunch.
Next the organisers led us into the winter wonderland. We took the gondola lift to the Levi fell and walked to the scenic lookout point that offered, when the fog lifted for a moment, a fantastic view to Lapland's rugged and beautiful landscape. After warming up with hot chocolate, we dived even more deeply into social justice during the afternoon.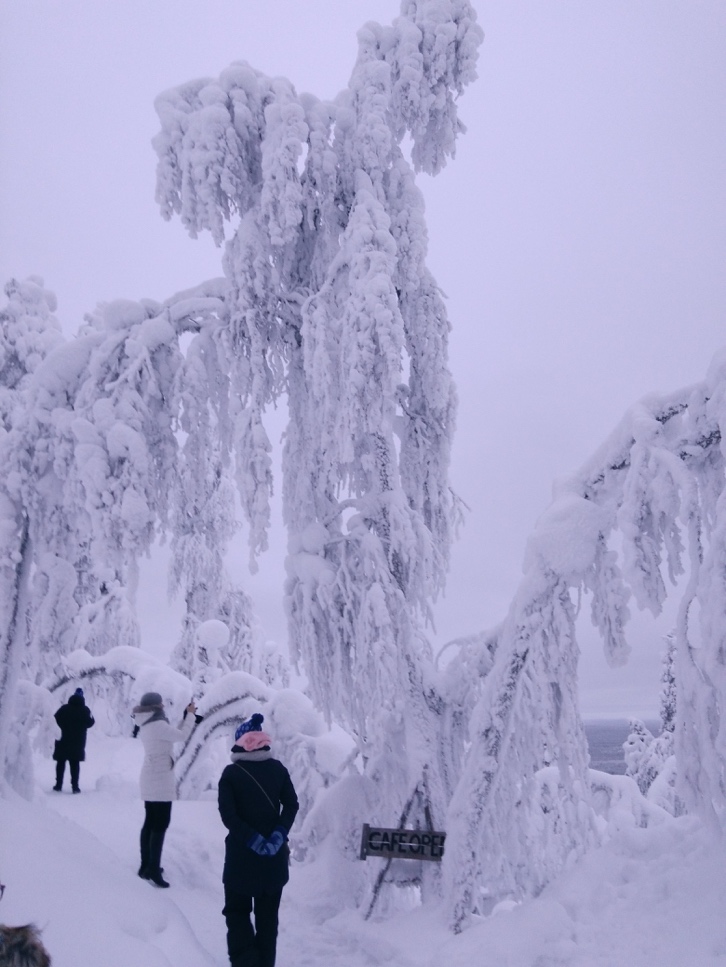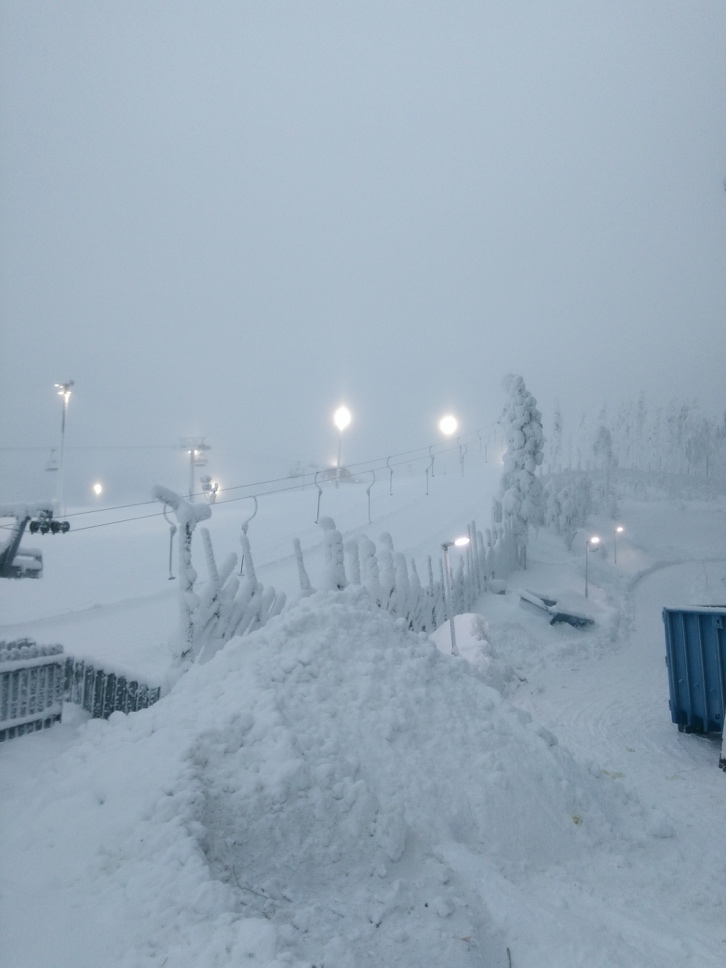 © Florian Hinterberger 2019
In his presentation, Miika Kekki concentrated on the guidance personnel's role and attitude in guidance processes. In daily routines, there rarely is time to reflect on one's own role thoroughly, so the opportunity to profoundly contemplate these questions is extremely important. After a short break, we heard two presentations about local educational institutions. Merikki Lappi, Head of Local Education and Culture Department in the municipality of Muonio, talked about non-formal educational institutions in remote areas of Finland and the Sámi representative Janne Näkkäläjärvi gave an introduction into the Sámi Education Institute. In this very interesting representation, we were provided with an overview of the traditions and way of living of the Sámi people, the only indigenous people in Europe, and learnt more about the unique education concept of the institute. All this was still tumbling and turning around in my head when we went to a cabin to have dinner by an open fireplace, getting the chance to taste traditional reindeer dishes. Finally, I had a drink at the hotel bar with my Belgian, Irish, Norwegian and Austrian colleagues. An excellent way to finish off an intensive, interesting and eventful day!
At the breakfast the following day, Friday, all discussions revolved around the impressions of the previous day. There was also melancholy about the end of the seminar in the air. In the morning, we went through the previous days' programme and thought back to our first day expectations – mine were clearly exceeded. It was sad to say goodbye to the first colleagues who left Levi with earlier flights. After the lunch, I travelled with a larger group to Kittilä Airport to take the flight to Helsinki. There we had to go our separate ways. On my flight back to Vienna, I had a head full of magnificent impressions and new project ideas and pockets full of business cards and contact details. I was absolutely sure that I would meet some of these colleagues on other occasions, too. Tired but full of inspiration, I was already looking forward to future opportunities of international networking.
© EPALE NSS Finland 2019
Read Miika Kekki's presentation "What is Social Justice?"
Text by Florian Hinterberger