Tailoring language learning to meet refugees' needs

Since 2015, the UK has played a leading role in the resettlement of Syrian refugees.  The Vulnerable Persons Resettlement Scheme (VPRS) originally set out to take in 20,000 Syrian refugees by 2020, and the initiative has recently expanded to include the most vulnerable asylum seekers from the Middle East and North Africa region.  Generally, the scheme's approach to resettlement is to operate through existing public services, but tailoring services, such as housing and employment support, to respond to refugees' specific circumstances.  This helps ensure that refugees have the same access to services as others and supports the wider integration of refugees.  The same approach has been taken for one of the most crucial services many resettled refugees are likely to need – English for Speakers of Other Languages (ESOL).  Under VPRS, the Home Office and the Department for Education have committed around £10m of additional investment to boost English language provision for refugees. 
So why does ESOL provision need to be tailored to refugees' needs – and how?
Challenges
In the UK, ESOL provision serves a diversity of learners.  In a typical class, learners might include migrant workers from European countries, learners from established south Asian and Somali communities, as well as asylum seekers and refugees fleeing persecution, war and disaster in countries around the world.
Language learning needs can vary widely.  Some refugee learners are highly skilled professionals, who seek fast track English language learning to support professional re-orientation in the UK.  For others, learning English could be the first step towards formal education, as many learners experience disrupted or limited opportunities to complete their schooling.
The VPRS aims to support the most vulnerable people, and the vast majority of those resettled have very low levels of English language proficiency, often at or below Entry Level 1 (A1).  At Learning and Work Institute (L&W), we engaged with refugee resettlement and ESOL stakeholders to identify a number of areas where English language providers may need to tailor their offer to meet the needs of refugees.  These include:
Awareness of the impact of trauma and mental ill health on refugees' readiness to participate in formal learning.  This might require flexibility on attendance requirements, or the provision of less formal learning activity, for example.
Addressing local and cultural orientation needs, including practical information about the local area.  Refugee learners may arrive at any time, and if joining a language course part-way through, they may miss relevant parts of the course content.  Given the diversity of learners in general ESOL provision, not all learners will find local or cultural orientation content relevant – especially if they have already been in the UK for some time – so it can be challenging for practitioners to achieve a balance.
Supporting employment and social integration outcomes.  Although each of these can be important for other ESOL learners, many refugees are keen to start work as soon as possible.  Others may feel isolated and would like to be able to speak English to forge new social connections in their local community.  In general ESOL classes, it may be challenging to offer tailored support for these outcomes if they are less relevant for others in the group.
Addressing basic literacy needs.  Many VPRS refugee learners with low English proficiency also need additional support to develop basic literacy skills, particularly if they are not familiar with the written script in English, or if they have incomplete schooling.  Practitioners can find it challenging to differentiate teaching and learning activities to meet these needs when there is a mix of learners with and without basic literacy needs in the same class.  Even where learners are at the same overall proficiency level, those without prior literacy skills are likely to need additional time to progress, and some learning activities may not be accessible without support.
Solutions
One potential solution, of course, is to offer discrete provision to resettled refugees.  In many cases, this does happen. Local authorities who resettle refugees are able to access VPRS funding to provide bespoke ESOL support where needed.  This is used, for example, to establish extra classes or provide home tuition for those unable to travel to a local college or adult learning centre.  
However, to meet UK Government guidance that resettled refugees should attend ESOL for at least 8 hours per week, it is likely that at least some learning will take place within general ESOL classes at local providers.  Often, the availability of housing will determine where a refugee is resettled.  There may not be enough refugee learners in the local area for a provider to organise a specific course that will be financially viable under ESOL funding arrangements – although some providers do offer this, where there are higher numbers of refugees. 
This means that, in order to address the needs of refugee learners, providers and practitioners need greater support to tailor existing provision.  This could include:
Supporting the professional learning and development needs of practitioners, e.g. by providing awareness training in relevant issues, such as managing trauma and mental ill health in the classroom
Adapting course content, to include a focus on areas such as literacy
Partnership working to meet needs that are beyond the scope of the provision.  This could include working with organisations that provide bespoke employment support, or linking up with community organisations offering informal opportunities to practise conversation skills.
New resources
Funded by the Home Office and commissioned by the Education and Training Foundation, L&W worked with our partners Learning Unlimited to develop ESOL for Refugees, a new set of resources to support practitioners working with refugee ESOL learners at beginner level.  The materials include 12 teaching and learning units, supporting guidance and profiles of learners interviewed during the development of the materials.  The pack is closely aligned with the 2019 New to ESOL materials, which support practitioners to address basic literacy needs.
Throughout the development, L&W engaged closely with refugee resettlement stakeholders, ESOL practitioners and refugee ESOL learners themselves.  Their insight has informed the choice of topics, which focus on early integration scenarios, where it is important to be able to manage simple interactions without support.  Learner views also informed the underpinning approach to teaching and learning, which emphasises practical 'chunks' of functional language, rather than abstract grammatical concepts.
We hope the resources will prove to be a valuable part in helping to tailor ESOL provision to refugees' needs.
About the author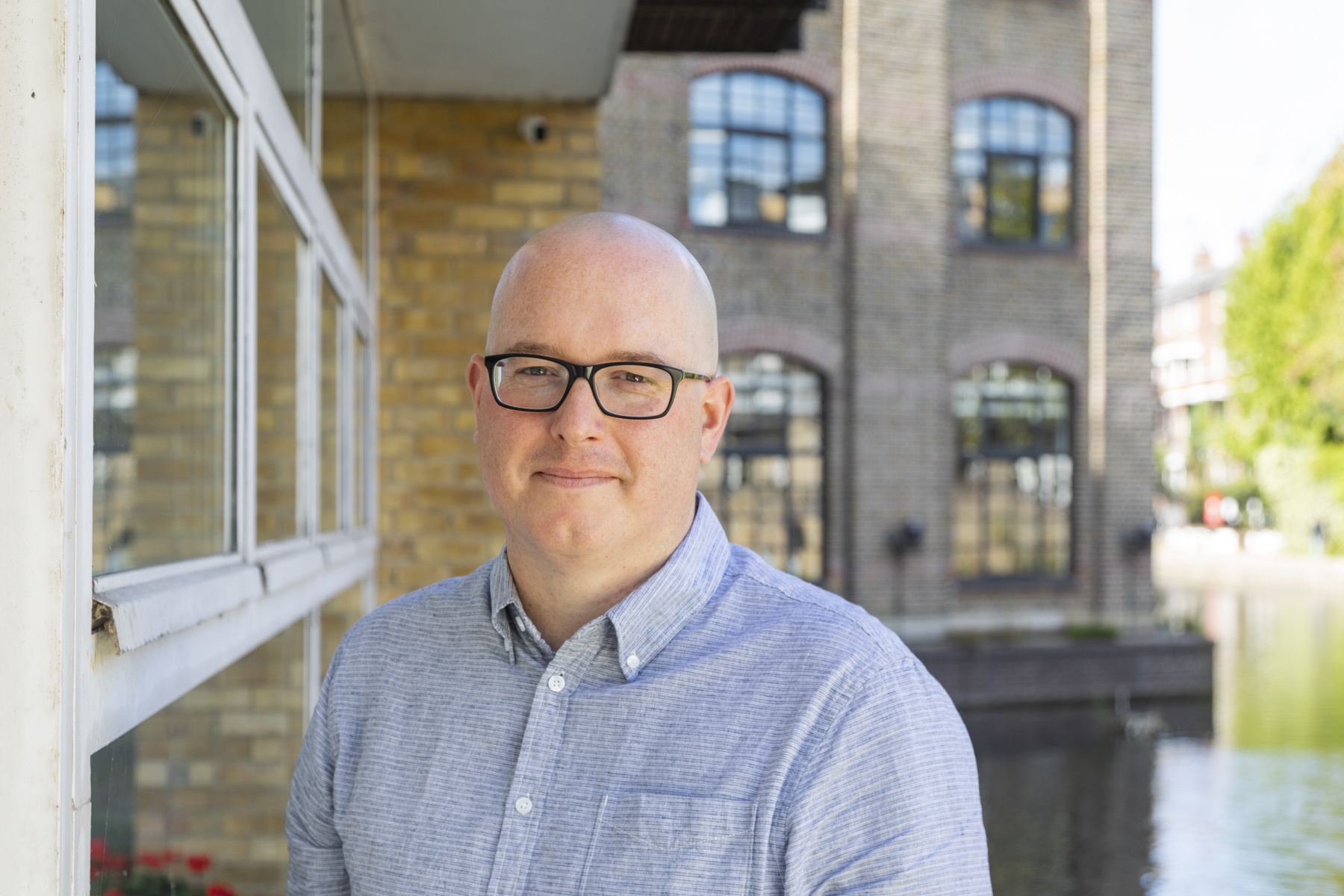 Alex Stevenson
is
Head of English, Maths and ESOL at Learning and Work Institute (L&W)
, an independent policy, research and development organisation dedicated to lifelong learning, full employment and inclusion. Alex's recent adult basic skills projects include producing national guidance on ESOL partnership working, for the Department for Education; resources to support practitioners teaching refugees with limited literacy skills, for the Home Office and the Education and Training Foundation, and work to develop national guidance on English language conversation clubs, for the Ministry of Housing, Communities and Local Government.  Before joining L&W, Alex taught, managed and developed adult basic skills provision for over 13 years, variously working in Further Education colleges, a local authority adult education service and an independent training provider. Alex is an executive board member at the European Association for the Education of Adults.
You may also be interested in:
European Agenda for Adult Learning, UK 2020: Participation, Access, Quality (blog series)
Teaching a host country language to migrant and refugee students? A more holistic approach with language teaching embedded into social inclusion practices: here is the Lingua+ MOOC (news)
Lots of diversity, not enough equality – how can the ESOL curriculum help promote anti-racism? (blog)
The two birds and a new stone – meeting language and skills development needs of refugees (blog)