Tackling early leaving from education and training? You need Cedefop's new toolkit!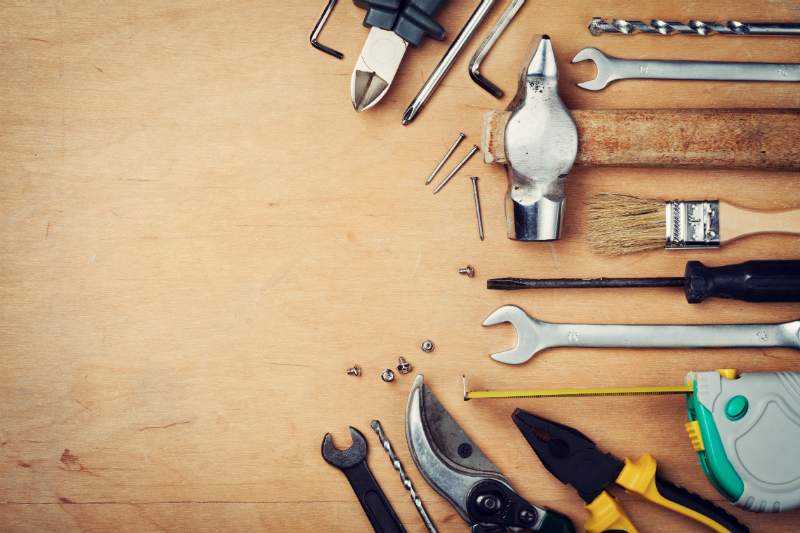 EPALE Thematic Coordinator, Andrew McCoshan, interviewed Irene Psifidou, Expert at Cedefop, about their newly updated and revamped toolkit for helping stakeholders deal with early leaving from education and training.
Why a toolkit for tackling early leaving?
Early leaving from education and training is a key issue in Europe.  Despite successes in bringing down the numbers of young people who exit with at most a lower secondary education, early leaving still affects one in ten young adults – and in some places the figure is much higher.  Early school leavers are at high risk of social exclusion.Cedefop's Department of Learning and Employability, which takes forward Cedefop's work in the areas of tackling early leaving from education and training and VET for labour market integration, has been involved in a number of activities since 2010 to support the European Commission and EU Member States to reach the EU strategic objective to lower the rates of early leaving below 10% by 2020.In 2013, we assembled a team of experts and commissioned a three-year research study to explore the scale and causes of early leaving from VET and how it could be tackled. With a view to providing practitioners and policymakers with practical support, we launched the VET toolkit for tackling early leaving in May 2017.  The toolkit is designed to:
help young people at risk of becoming early leavers to remain in education and training and to achieve qualifications;
help early leavers to reintegrate into education or training and the labour market. 
Why a revamped toolkit?
Since the launch of the toolkit, we have further improved its usability, and we enriched its resources with more data, interventions, good practices, tips and tools to support policy design, implementation and evaluation in tackling early leaving.  This new enriched version was launched in May 2019 in our Brussels-based policy forum, which we organised jointly with the Lifelong Learning Platform under the Romanian Presidency. 
Who is the toolkit aimed at?
The goal of the toolkit is to help VET practitioners and policymakers to tackle early leaving at every stage, from identifying learners at risk and monitoring early school leavers, through the development and implementation of measures to support them, to the evaluation of measures to help improve provision.
The stages where the toolkit can support users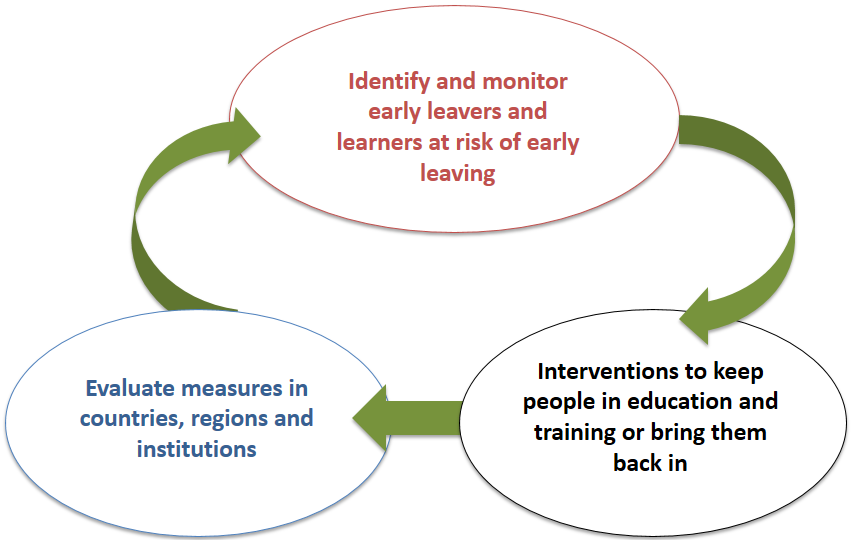 People who will find the toolkit useful might be working in ministries, VET schools, companies, guidance centres, public employment services, social services, or youth organisations.
How can the toolkit be used?
The toolkit offers resources from all European countries, which can be used to:
promote reflection and dialogue among policymakers and practitioners on current strategies to tackle early leaving from VET;
support decision-making processes through the development of action plans inspired by the toolkit guidance, plus tips and good practices. 
On the website, Cedefop provides a range of suggested activities for using the toolkit.
"There is a wide range of documents that anyone can download to use as they wish in workshops, training sessions or other events."
What do you consider to be innovative about this toolkit?
The tool has many innovative aspects. Its high interactivity is one of them. Users may upload their good practices or tools; they can propose blog articles; they can search across 200+ resources of best practices, publications, tools, statistics and quick wins using several search variables to get results tailored to their needs; they can use interactive tools such as the reflection tool for policymakers to get instant results; they can download and fill in evaluation plans and guidelines to monitor and evaluate their practices. They can also apply to become members of the Cedefop online community of practice, the so-called 'ambassadors', for tackling early leaving.
What is this online community about?
More than 60 ambassadors from 18 countries actively contribute to online discussions, submitting new best practices, providing feedback on the usefulness of the toolkit, and contributing to its further development. They serve as a resource network for expertise on tackling early leaving through and from VET. The community is progressively growing to cover all European and candidate countries.
Is there a specific tool for providers?
Yes, amongst the resources available is a reflection tool for VET providers. It proposes concrete steps to help providers understand the current patterns of early leaving, analyse the actions to tackle them, and develop an action plan to improve the institutional approach. It proposes questions for reflection, a screening tool to assess the current institutional approach to tackle early leaving, and a template to develop the action plan, which can be used as part of an individual or group exercise.
There is also an evaluation plan for the monitoring and evaluation of specific policies and measures to be used by learning providers who are not experts in the field of evaluation. They can use the plan when developing their monitoring and evaluation approach.
How successful has the toolkit been and why?
There have already been thousands of toolkit users and feedback on its usefulness has been very positive. I think the main reason for this is its high relevance to users and its user-friendliness, which is a result of Cedefop's participatory approach, involving policymakers and VET providers across Europe.  
How do you see the toolkit developing in future?
We aim to systematically enrich the toolkit with practical tools relevant for users and also expand its focus to other vulnerable groups. In 2020 we plan to launch a similar toolkit for young people not in education, employment or training (NEETs) and low skilled adults.
 "Our vision is to develop one-stop shop for online resources on VET for social inclusion and labour market integration".
 Through such resources we will offer countries additional support in tackling early leaving, raising youth employment and implementing upskilling pathways.
---
Irene Psifidou is the creator of Cedefop's "VET toolkit for tackling early leaving". She manages Cedefop's work on VET for social inclusion and labour market integration and has worked for over 16 years as an expert on education and training policies at European and international levels.