Supporting work-related second language learning for adult migrants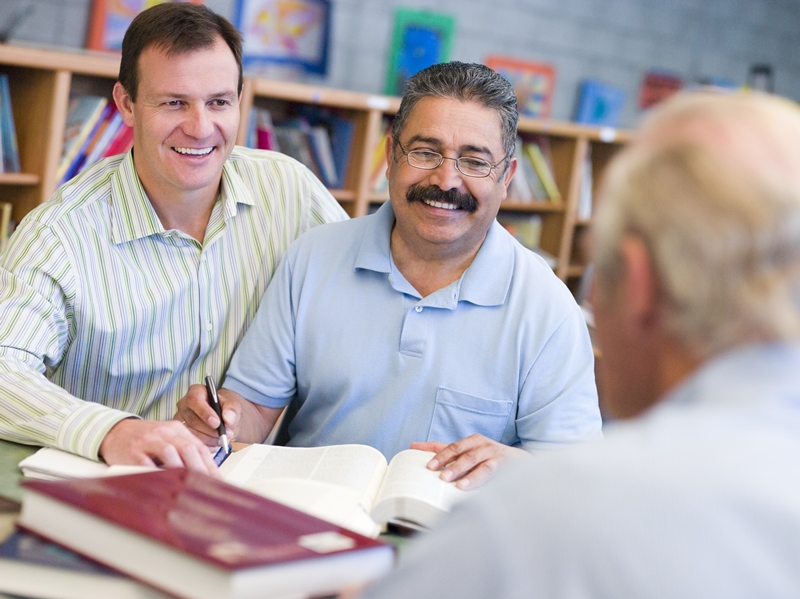 Economies across Europe depend heavily on migrant workers in many areas, a situation that demography alone suggests will continue for the foreseeable future. While it does, the issue of how best to support the integration of adult migrants will continue to engage policy makers, researchers and a wide range of practitioners.
Two factors are currently acknowledged as crucial: language learning and labour market access and progression. All of which makes the question of how to enable migrants to acquire the language they need to properly function and progress within the labour market a crucial one. This is the focus of the Language for Work (LfW) Network.
For policy makers, labour market access and progression is not just a route to migrant integration, it is an end in itself.
This is also true for the many migrants who need to enter the labour market as quickly as possible simply to survive – and certainly long before they have had time to acquire the level of language required for more than the most basic, entry-level job.
For both migrant and policy-maker, this poses a dilemma. Entry-level jobs are typically narrow and non-developmental. Their pay-rates propel employees into working long hours. Once in such jobs, migrants are all too liable to be trapped there, unable to improve their language skills (Braddell 2016; Sjösvärd 2016).
Issues like this are common to many European countries and, in some, have prompted genuinely innovative responses – valuable practice and research that the Language for Work Network aims to make easily accessible to everyone with an interest in this complex, boundary-crossing area of learning.
The network itself is a not‐for‐profit membership organisation that works, on a voluntary basis, to:
Raise awareness and promote work‐related language learning for adult migrants and ethnic minorities at national and European levels.
Enable all those working in the field to share expertise and resources
Provide networking and professional development opportunities
Support the development of theoretical / conceptual models, practice models, quality frameworks
The network and its website – which features an open-access resource centre and news section, as well as a community section for members – reflects the full range of work-related second language (L2) learning, including:
Pre-employment work-related L2 learning for migrants, including pre-arrival (e.g. Spanish workers studying vocational German in Spain as part of a German recruitment programme)
L2 learning in vocational schools
Work-related L2 learning incorporated into integration courses
L2 learning for specific occupational areas (e.g. engineering) and specialist vocational, qualifications
Workplace L2 learning.
With members from over 20 European countries, the network also reflects the rich diversity of contexts, structures, approaches and perspectives in Europe.
To find out more, visit the LfW website. 
Alexander Braddell is a member of the team co-ordinating the Language for Work Network. UK-based, he has worked for many years in the field of workplace language, literacy and numeracy learning and has a particular interest in non-formal and informal learning. Other recent European work includes the transfer-of-innovation project, TDAR, and the ALL-SR project on coaching to support self-directed language and literacy learning. 
References
Braddell, A., and L. Miller (2016), Supporting migrants in low‐paid, low‐skilled employment in London to improve their English.
Sjösvärd, K., and A. Braddell (2016) Using workplace learning to support linguistic integration of adult migrants – lessons from a decade of work in Sweden.
Both available by clicking the link here.