Blog
​The social aspect in migrant language education
20/04/2016
Document available also in:
FI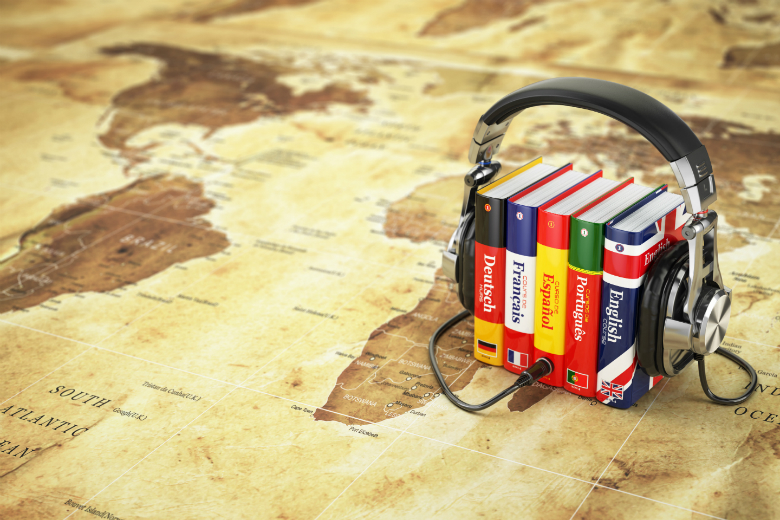 This week EPALE is celebrating Migrant Education Week. Education can play an enormously important role in supporting migrants in understanding and contributing to their new communities. However, in order to access and benefit from educational opportunities, learning the language of their new home is a high priority.
And so, much of the discussion this week will likely focus on migrant language education. In this context I think it is very important that we think carefully about: 1) the type of language learning opportunities we feel should be created and 2) how we can best support and encourage effective and efficient language learning among the migrant community. 
The 'social turn' in second language learning
In recent years there has been a lot written about the so-called 'social turn' in the world of second language learning. Previously language learning was conceptualised as a purely cognitive process, taking place inside our heads, where teachers provide inputs and encourage outputs. It was argued that classes should focus on helping learners focus on individual elements of the language, particularly grammatical systems and the four 'skills'. These theories of language learning (for there are many) are drawn from psychology and see learning as an individual undertaking, and language as a system that needs to be learnt and then applied.
Now, there is growing understanding that language is a social phenomenon; that our use of language is socially constructed and that we learn it in interaction with others in social contexts. One implication of this is that successful learning of a new language is not just reliant on the cognitive skills of each individual adult. Instead it is closely related to 1) their purpose and motivation for learning and using the language; 2) to the context in which they are learning; and 3) to what they would consider to be successful language learning.
Migrant education and language learning
Why does this matter beyond the walls of academia? And why is it relevant to our discussions here on EPALE for Migrant Education Week? Many of you will have learnt a language other than your own, perhaps more than one. And all of you are likely to know people who have learnt a new language. Some of that language learning will have taken place in classrooms, but I am sure I am not the only one who has learnt languages without formal classroom study.
To meet the needs of the rising numbers of adults, who need to learn the language of their new host community, we will have to massively increase the availability of formal and non-formal language learning opportunities within classrooms. However, it is not realistic for the current (and ongoing) need to be met through traditional forms of classroom learning. There are not enough adult language teachers, or I fear, the money to train and employ a large enough new cohort. Instead we will need to develop new models of language learning, which go beyond the classroom. Technology certainly has a key role to play here, with communities of language learners sharing their learning and gaining support from each other through online environments. However, we also need to recognise and support informal learning opportunities and use these to enhance, and link to formal and non-formal language learning.
Teaching and volunteers
Recent years have seen a rise in the use of volunteers in migrant education as demand has increased and paid roles have become increasingly difficult to fund.  We should be careful when talking about volunteers. Volunteer is purely an economic description – it means that someone is not paid for the work that they do. It doesn't say anything about their training or their ability to carry out a particular role. So, a volunteer teacher is a qualified teacher who is not being paid; anyone else is just a volunteer, not a teacher. In the Netherlands the terms 'professional' and 'non-professional' have been adopted in recognition of this.
And there are a great many ways in which non-professionals can enhance the learning process within, and particularly outside, the classroom – as language buddies, coaches, conversation partners, mentors or befrienders. By engaging in this way non-professionals can support and encourage adult migrants in their learning and their language use.
There is great goodwill in EU Member States towards migrants and refugees, with individuals keen to give their time to help them adapt and prosper. We should move quickly to harness that goodwill by defining roles and designing and providing training and support structures.
I look forward to learning about migrant language education in different European countries and discussing how we can develop models of language learning that recognise the socio-cultural nature of language learning and help us go beyond the classroom to support adult migrants in developing the language that they need to engage in the language practices that are important to them. 
David Mallows has over 25 years experience in adult education as a teacher, teacher trainer, manager and researcher. He is currently Director of Research at the National Research and Development Centre for adult literacy and numeracy (NRDC) at the UCL Institute of Education, London and leads the adult education strand of European Commission's literacy policy network, ELINET.