Snežana Kršikapa: learning makes people feel happy and accomplished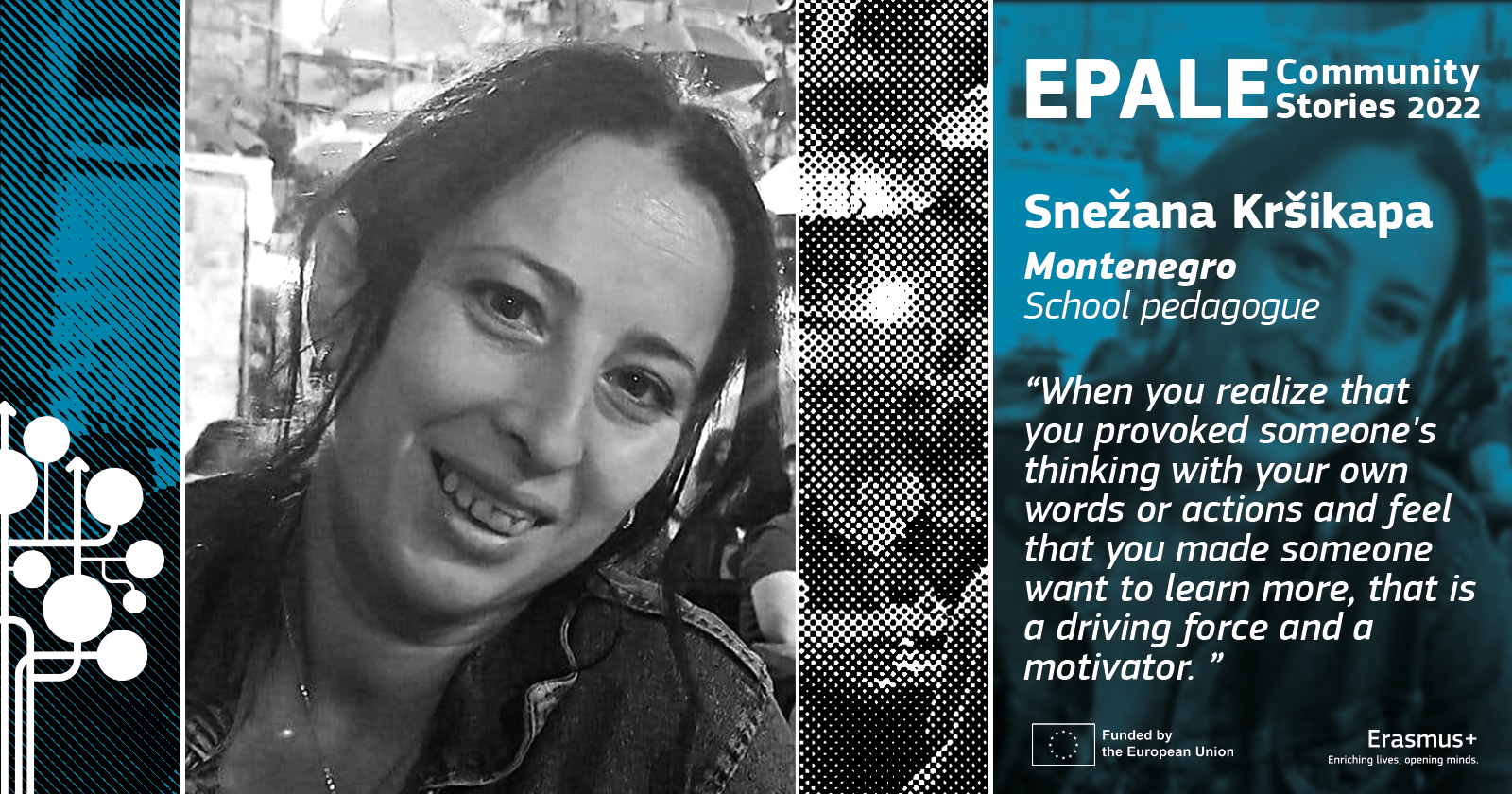 Short bio
I have been working as a school pedagogue for more than a decade, but I have been involved in non-formal education of youth and adults for much longer. Through numerous lectures, training, workshops, participation in the creation of publications, primarily related to communication and soft skills development, examination of law, prevention, work evaluation, I try, by my own example, to motivate others to learn. I have been an EPALE ambassador since 2016.  
My story
My story about learning takes me back to my earliest childhood, when I spontaneously, before entering the education system, started to ask numerous questions: "why" and "how". When I tried to find the answers myself...
Luckily, such curiosity and an incessant desire to learn new things, to get to know the world around me, did not lose intensity over time.
I started to enjoy myself with a variety of interests, and gradually I had a clear vision – to share my knowledge and experience with others, to try to highlight the potential and significance of learning in each opportunity. For me, adult learning is both a challenge and a privilege.
The nature of my job ensures that I meet a number of young and adult people on a daily basis, as well as the numerous challenges they face. On one hand, my job is quite demanding. On the other hand, it's very interesting to try and reach the balance in so many differences.
To emphasize the importance of lifelong learning, how to learn and apply new knowledge, and the development of emotional and social intelligence at a time of rapid social change is a very responsible and tough task, but it also brings huge satisfaction. When you realize that you provoked someone's thinking with your own words or actions, that you made someone extend their views and analyze things from various angles, when you simply feel that you made someone want to learn more, that is a driving force and a motivator.
At that moment, all difficulties we undergo in the learning process are being forgotten or at least perceived differently.
By educating others and learning with others, I learned to learn, and such interaction and a myriad of differences are something that makes people feel happy and accomplished. By learning, we shape ourselves and increase self-esteem, and this increases the desire to learn more and more, and thus, every day is a new opportunity to grow and improve.