SLOVENIA Improved skills for a modern curriculum
#ErasmusDays2019, the EPALE teams wished to raise awareness about the European Union commitment in adult lifelong learning. They created a digital exhibition with 28 different projects, demonstrating the variety of practices across Europe.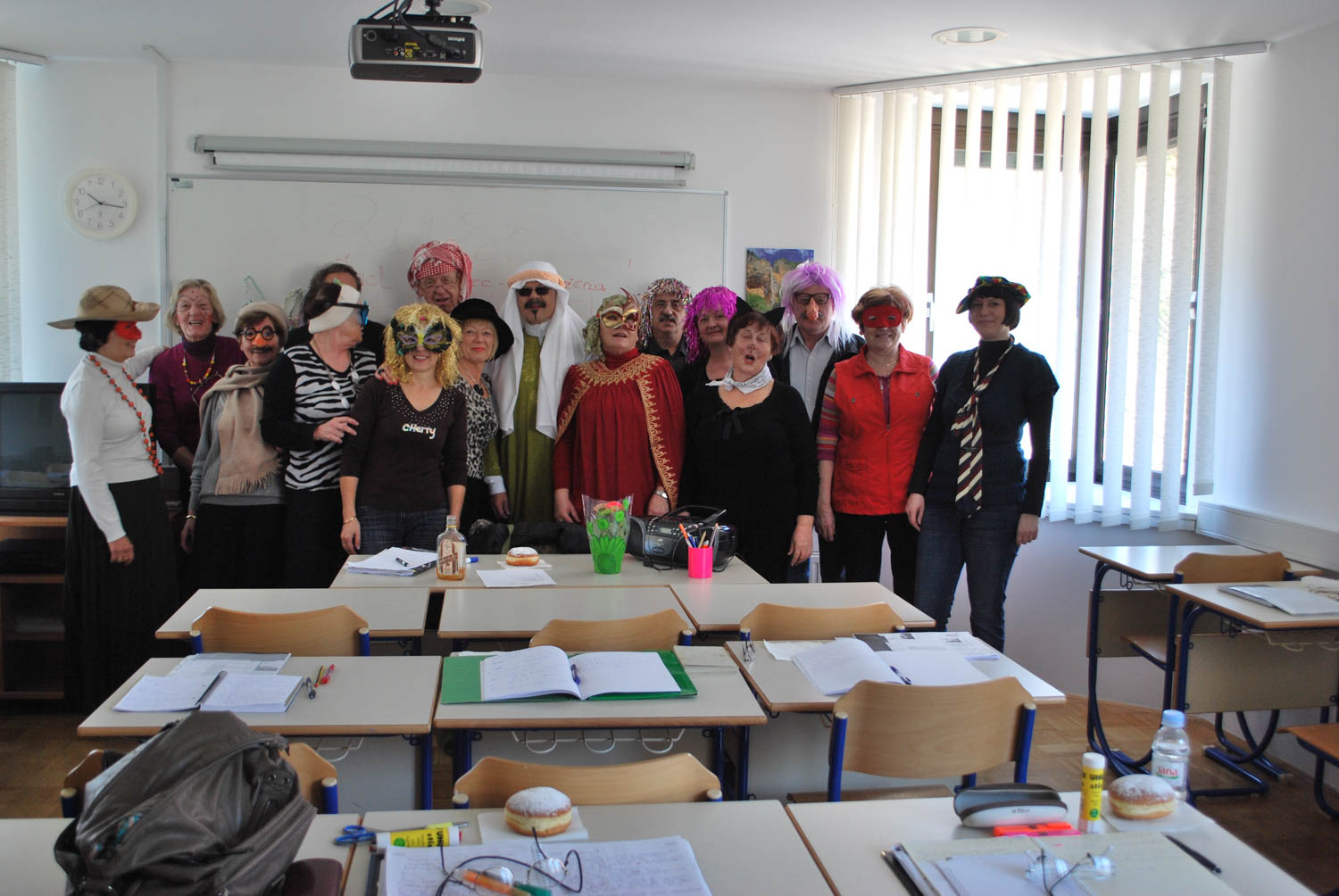 Picture © Adult Education Centre Rogaška Slatina
The coordinator decided to send its employees to various international training courses where they were able to exchange and learn about innovative teaching methods and tools and transfer their knowledge onto other sta members.
By doing this, the organization and its sta gained knowledge for developing a plan for becoming a host organization in mobility exchanges. The employees took part in six di erent trainings. The participants are members of administrative and teaching sta , members of the international project team, and in charge of the formation of the yearly educational plan and curriculum of the organization. During the trainings, the participants were developing their language skills in English through group work, making interviews with local people, participating in seminars and workshops.
The trainings enabled the participants to try out the methods learnt in theory also in practice through eldwork, and to work with computers and workshops. The training in Greece was about designing lesson plans, using innovative teaching methods, while the training in Malta enabled the participant to develop their competences in English.
The training in Ireland focused on using culture for teaching English and training in Scotland dealt with the techniques of teaching a foreign language to senior students. The training in Wales covered the area of teaching English using modern technology, and the training in Italy enabled the participant to get familiar with the Montessori Method for teaching foreign languages to adults.
 

NAME OF THE PROJECT

Improved skills for a modern curriculum

AIM

To improve staff competences in communication and in facilitating learning forms, as well as their competences in using modern teaching approaches.

TARGET GROUP

Teaching and administrative sta in the adult education

WEB

www.lu-rogaska.si/541/Improved_Skills_for_a_Modern_Curriculum.aspx

ORGANISATION AND PARTNERS

• SLOVENIA: Adult Education Centre Rogaška Slatina

• IRELAND: English Matters

• MALTA: Executive Training Institute Ltd.

• GREECE: Aintek Symvouloi Epicheiriseon Efarmoges Ypsilis Technologias Ekpaidefsi Anonymi Etaireia

• UNITED KINGDOM: International Study Programmes - Edinburgh School of English

• ITALY: Lingua Più
National Support Services SLOVENIA
Centre of the Republic of Slovenia for Mobility and European Education and Training Programme
Read more about the exhibition process and find the table of contents with all the projects : https://epale.ec.europa.eu/en/blog/erasmusdays2019-digital-exhibition