Skills and competences for health and wellbeing education – A question of funding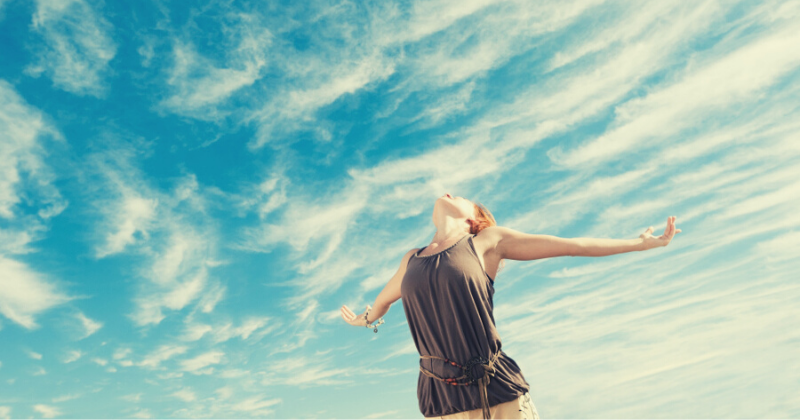 Health and wellbeing education emerged as key to European societies. With economic crises, the COVID-19 pandemic and now the war in Ukraine, it has become apparent that one persistent, cross-cutting issue relates to education and wellbeing. However, it is equally clear that investment in education is not sufficient to meet those needs.
Education that promotes health and wellbeing
The ongoing crises have highlighted how important it is for our education systems to focus on health and wellbeing. This is particularly true for formal education institutions, but has significant ramifications for non-formal and informal learning as well. The importance of such discussion was brought forward by the COVID-19 pandemic: educating learners about their health and well-being and promoting health and wellbeing in education systems are two sides of the same coin. Now the war in Ukraine has added another layer of insecurity, anxiety and turbulence. 
However, embedding health and wellbeing education into our systems requires a considerable effort, as new skills and competences need to be identified. This is true both for learners, but also for teachers.
Content-wise, how is well-being presented? What implications within and outside of the learning space? What can educators do to promote learners' wellbeing? How do well-being definitions and needs differ according to age groups?
A good reference is the Key Competences for Lifelong Learning, and in particular the ability of "learning to learn" new skills and competences: future efforts should have this as a polar star. 
Postponing (indefinitely) investment in education?
But embedding new skills and competences related to wellbeing education bears a cost. In the last few years, as Eurostat data demonstrates, funding in education has decreased. Moreover, no strong solutions or changes are being implemented, either at national level or at EU level. Clearly, systemic change - perhaps beyond the EU competences - is needed. Change in methodologies, processes, curricula, contexts, environments, tools and evaluation are becoming more urgent than ever, especially if the above instruments are to adapt to new skills and competences in health and wellbeing.
How are we to organise the new learning environments? How can curricula reflect a life-long and life-wide learning? How to value non-formal and informal learning beyond tokenism?
There is one clear denominator for all of this and it is the emphasis on learning and its active subjects: the learners.
Such changes require funding. However, the prolonged economic crisis, the pandemic's impact on the economy and – last in time but certainly not least in importance – the war in Ukraine are draining public budgets. They say that crises are opportunities, and we should turn them around to understand that investment in education remains a critical, more-urgent-than-ever endeavour. NATO countries are now said to be looking at defence as an area to fund, at the detriment of public education. However, the approach to learning that has been adopted through the COVID19 pandemic has urged states and education/ labour ministries to reinforce their education budgets towards the objective of "no one left behind". 
Therefore, arguably, the war in Ukraine and other crises have affected both our work and our collective goals. COVID-19 and the war made unsettling feelings surface, and education institutions (teachers and educators alike) now have to deal with those insecurities. While the two crises have pushed the EU into very difficult positions, many outcomes have pushed us forward and upwards. 
Many civil society organisations are on the right track in linking investment in education with the need to boost health and wellbeing education. Nevertheless, while we work together to fight for increased investment in education and wellbeing, our position must be written and clear to use, both for now and in the future.
Where are we going?
With all this being said, it is useful to remind ourselves of the UN agenda for Sustainable Development Goals. As the UNESCO Institute for Lifelong Learning states in its Lifelong learning opportunities for all: medium-term strategy 2022–2029
Embracing a culture of lifelong learning means helping develop learning mindset"; "In a world increasingly characterised by uncertainty, rapid unpredictable change and precarity, we need to foster a culture of lifelong learning, and recognize lifelong learning as human right".
The context in which health and wellbeing education takes place has profoundly changed with the presence of new information and communication technologies. These technologies must be taken into consideration when designing new policies, as they have radically transformed societies and economies; the perception of a growing interdependence between people and institutions around the world and the relationships between younger generations with learning and work.
The impact of the war in Ukraine on the health and wellbeing of learners, as well as on European and international society in its entirety is clear. What's needed is the strength to embrace and defend the idea that health and wellbeing education should be a pillar of education as a whole. Education is not complete without health education, whatever the age of the person, their educational level, their social and economic background. Each phase of life requires different knowledge, different responsibilities, and science itself provides new knowledge at every moment. Arguably, the solution is a lifelong learning approach to education.