Six tips on how to coordinate online volunteering work
4 min read- like, share, comment!
First published in Polish by Nina Woderska
---
A challenging and not always easy task awaits anyone who undertakes to support and include volunteers in the structures of an NGO, institution or company. There is certainly a number of principles that a coordinator should be guided by. Character traits such as openness, positive attitude, willingness to share knowledge and the ability to manage human resources play a role here. In volunteering coordination and also in voluntary online services, it is important to:
Constantly stay in touch with volunteers. They should know they can turn to the volunteer coordinator if they face any challenges or difficulties. They can also do this if they have an idea and want to share it.

It is also important to delegate tasks appropriately and to promote the progress of volunteers to assist them in challenging situations and give constructive and supportive feedback.

Coordination also means supporting volunteers and accompanying them in their development. Training and the opportunity to evaluate their skills and competencies should be a constant element implemented by  volunteer coordinator.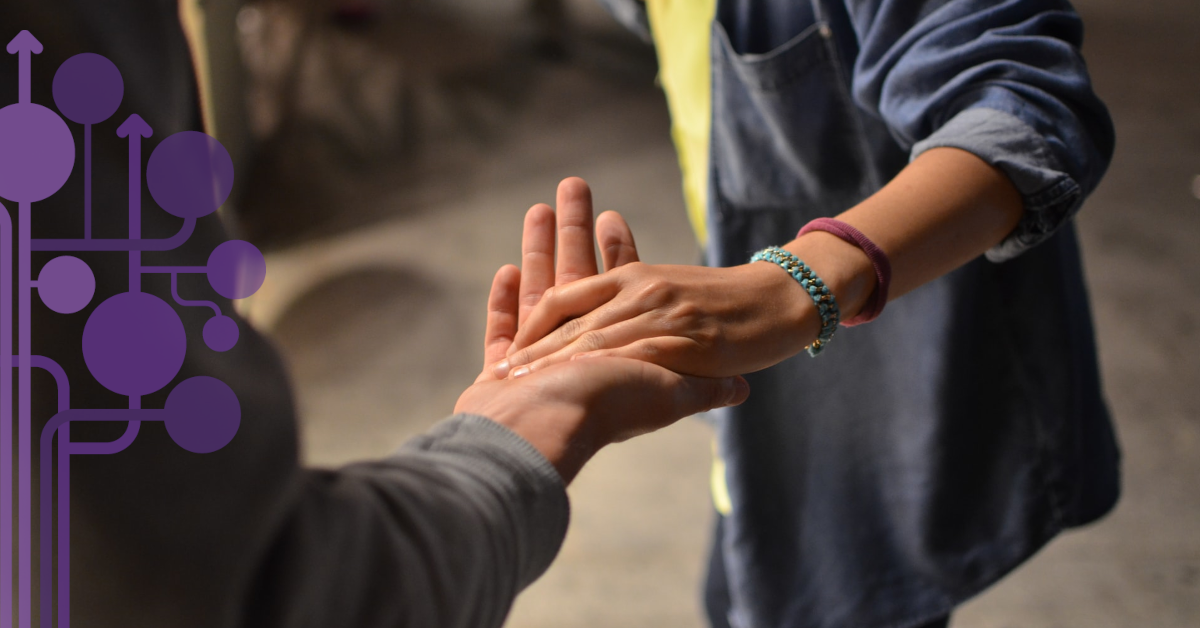 Photo by Rémi Walle on Unsplash
I would like to share with volunteering organisers/coordinators six tips on coordination and online tools:
Let it go!
There is no single all-around tool to communicate online and coordinate a group of volunteers in an organisation unless someone with passion and vision uses it. Sometimes the most basic online tools are enough to make volunteers feel looked after and know what to do. I recommend tables and apps for synchronous working or coordinating the progress of projects, like free Google tools, including calendar and Trello.
Use digital knowledge pills
The benefits of offering volunteers digital knowledge pills (knowledge pill, learning pill, skill pill), in my opinion, include:
Broadening volunteers' perspective;

volunteers' easy accessibility on mobile devices, i.e. their availability 'everywhere and any time', and on many devices (easy to reach/transmit info);

the ability to provide small bits of information - e.g. as a short video/audio file, animation, recorded webinar or training course;

giving the inspiration to reach for more detailed sources of knowledge (e.g. a law, book, participation in a training course or workshop).
Rome was not built in a day. Focus on short- and long-term results alike
Remember to induce volunteers gradually. This also applies to online volunteering work. Consider which activities volunteers can engage in sooner and which they will be able to do later. Below you can find some suggestions for activities, part of which volunteers can:
create materials (e.g. subtitles), write articles, develop the organisation's website or individual tabs, prepare newsletter;

develop promotional content and social media posts;

support the organisation's evaluation measures;

support fundraising;

develop materials related to their passion, which provides ample opportunity to develop the organisation in new directions and give it a new quality.
There is no need to reinvent open source!
It is worth using applications and teaching materials on volunteering that are available under a free licence or as free content. Many organisations and institutions share their knowledge and experience online. It is worth using their expertise. Let me give an example of the Dobra Sieć Foundation, which has made the results of a soft skills survey conducted among volunteers available free of charge through the Lever Basic tool[1].
Go for flipped learning - there is no harm in asking. So ask questions and discuss!
It is worth discussing or brainstorming with volunteers as often as possible; collecting feedback from volunteers (also online - e.g. via anonymous questionnaires like Mentimeter[2] and Google Forms, is just as important as giving feedback.
Online integration -  It's Genial(ly)!
A virtual escape room can be an engaging and innovative online tool[3]. It is also worth considering the use of the possibilities offered by the Genially[4]. The CREO Association has successfully used this tool for several years to offer volunteer training and integration events. It is an interactive presentation based on the concept of a virtual escape room.
 An escape room is a type of activity in which a team of participants takes on given roles and together search for clues, solve puzzles and perform challenging tasks. Participants in the game are usually locked in one or more rooms and have to get out of them at a given time. Escape rooms originated in Japan and the United States. This form of entertainment has also reached Poland, offering both children and adults the opportunity to solve puzzles on a wide variety of topics. It can be a great opportunity for a group of friends or colleagues to have a fun time together; for couples, it can be a venue for an unusual date, and for volunteers working at NGOs and other organisations, a way to integrate.
Apart from having fun and integrating, the participants experience more effectively the process of learning. They practice communication, cooperation, decision-making, cause-effect thinking, and dealing with time pressure. Above all, they have an opportunity to become more involved in the topic of volunteering, understand it, take part in it and have a real impact on the course of events. So to recapitulate, it is worth paying attention to the possibilities offered by Genially.
---
dr Nina Woderska – pedagogue by education, lecturer in postgraduate studies in psychogerontology at the University of Wrocław and the University of Health Sciences, an employee of the Centre for Senior Initiatives in Poznań and a coach at the CREO Association. She is an EPALE Ambassador.