SERBIA Cultuforma - Online Platform for Teaching/Learning Spanish Culture
#ErasmusDays2019, the EPALE teams wished to raise awareness about the European Union commitment in adult lifelong learning. They created a digital exhibition with 28 different projects, demonstrating the variety of practices across Europe.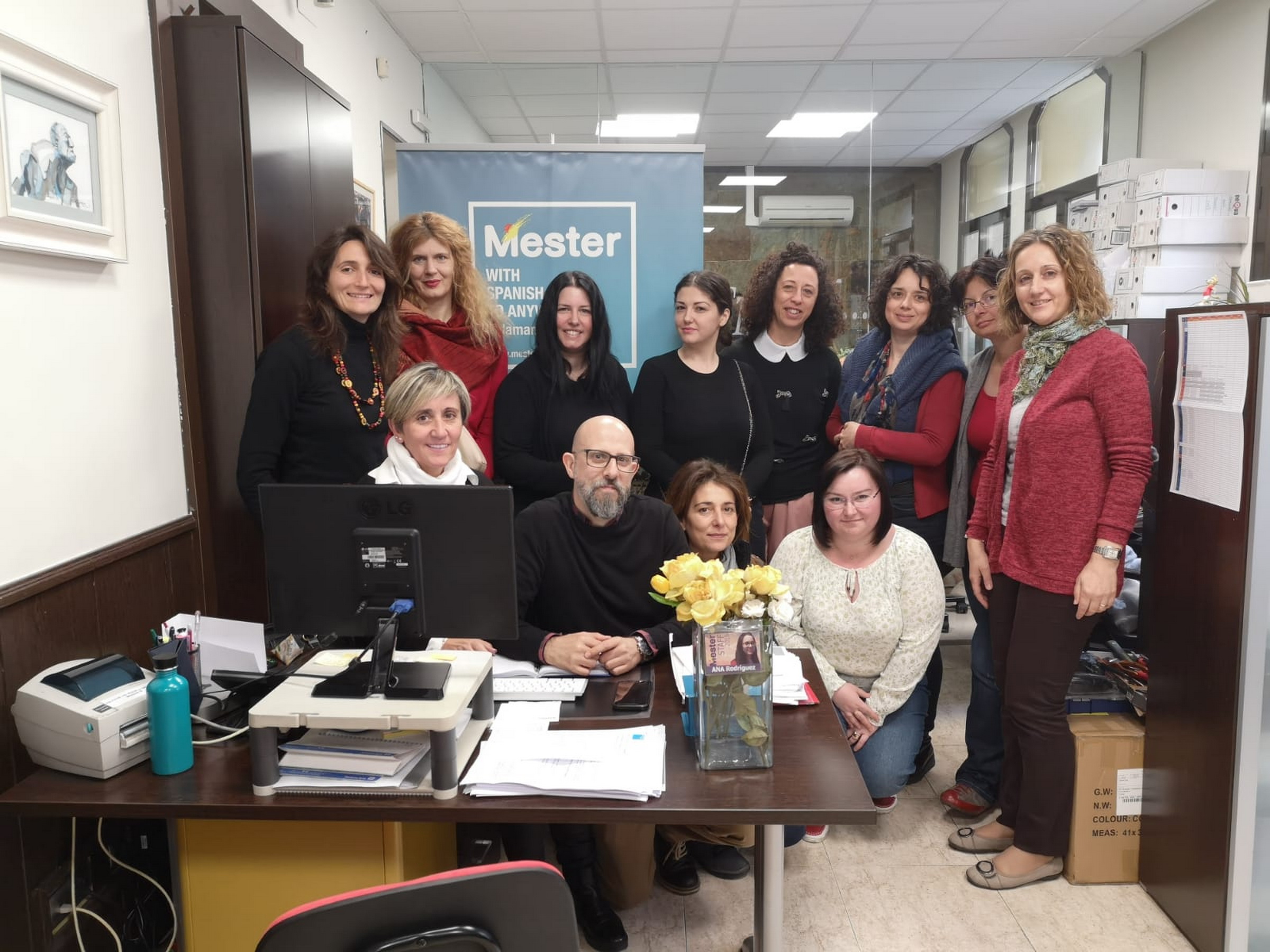 Picture © Mester
Cultuforma is an online course meant to enrich educators, Spanish language teachers and future teachers' skills. Not such a platform has ever been created and used in the Balkans with its content. The aim is to create a course that might help expand both interest and knowledge about the cultural heritage of Spain.
The didactic material is designed by a professional team of experts from the Republic of Serbia, Romania and Spain and it should be accessible to all professionals interested in implementing knowledge from this course in their classrooms around Europe.
The topics from our course are carefully selected to represent in the best possible way to demonstrate the most important characteristics of Spanish culture. The most important goal is to facilitate our educators to convey the world of Spanish cultural referencesinordertotransmittheknowledgefurther.
Cultuforma is a perfect way to make communication possible between teaching sta s from di erent countries in Europe. We rmly believe that intercultural collaboration and exchanges are necessary for a modern teacher of the 21st century.
The possibility of creating an online community will allow the participants to exchange examples of best practice from their classes.
NAME OF THE PROJECT

Cultuforma - Online Platform for Teaching/Learning Spanish Culture

AIM

• To improve the skills of educators• to create a course about Spanish culture and preparing didactic material

• to design an online platform• to make an exchange of knowledge and intercultural experience possible among educators

TARGET GROUP

Spanish language teachers, students of the faculties of philology, teachers of Spanish literature

WEB

ORGANISATION AND PARTNERS

• SERBIA: Udruzenje profesora spanskog jezika Srbije

• SPAIN: Mester• ROMANIA: EDUnet
Natinal Support Services SERBIA
Foundation Tempus
Read more about the exhibition process and find the table of contents with all the projects https://epale.ec.europa.eu/en/blog/erasmusdays2019-digital-exhibition