The Sankofa Intergenerational Learning Hub: Writings on a Journey
Civil society organisations can be sites for challenging Eurocentric perspectives as well as opening up opportunities for the shaping and reshaping of learning. There is a need to extend our thinking on how informal and non-formal education processes support and facilitate learning through experiential opportunities that are not structured in formal processes (i.e. the traditional curriculum of schools and universities).
The Ubele Initiative (hereafter Ubele) is a civil society organisation based in London, United Kingdom working with disadvantaged communities, most notably black and minority ethnic (BME) communities. Ubele offers a view of how, on the one hand, civil society organisations can shape adult education paradigm in how learning is organised and contracted and, on the other hand, is a demonstrator of the liberating propensity of learners as co-creators of knowledge.  
Sankofa and intergenerational principles
Two driving principles characterise the Ubele approach to leadership and development training. First, the Sankofa principle, well known and respected within African Diaspora communities, is the 'taking from the past to inform the future'. It is this 'looking back' approach, one that harnesses 'intergenerational' thinking in working with participants, which epitomises the Ubele approach. The second principle is that of 'intergenerational practice' to the design and delivery of programmes. In their definition of what is meant by 'intergenerational practice', the Beth Johnson Foundation offers the following: "Intergenerational practice aims to bring people together in purposeful, mutually beneficial activities promoting greater understanding and respect between generations and contributing to building more cohesive communities [1]."
The aim of bringing generations together – creating opportunities for generations to interact and become engaged in the issue or activity that are of mutual concerns, and which provides opportunities for learning to take place (some of which may be intentional or unintentional) – is crucial in the learning and acculturation process.

The Sankofa Intergenerational Learning Hub
The Sankofa Intergenerational Learning Hub (TSILH) was a 17 months Erasmus+ funded programme, working with 110 participants from 45 organisations from across the UK. TSILH was first and foremost a social leadership training programme with the aim of creating and developing skilled community leaders and/or social activists delivered through an intergenerational approach to learning and development using non-formal education learning processes.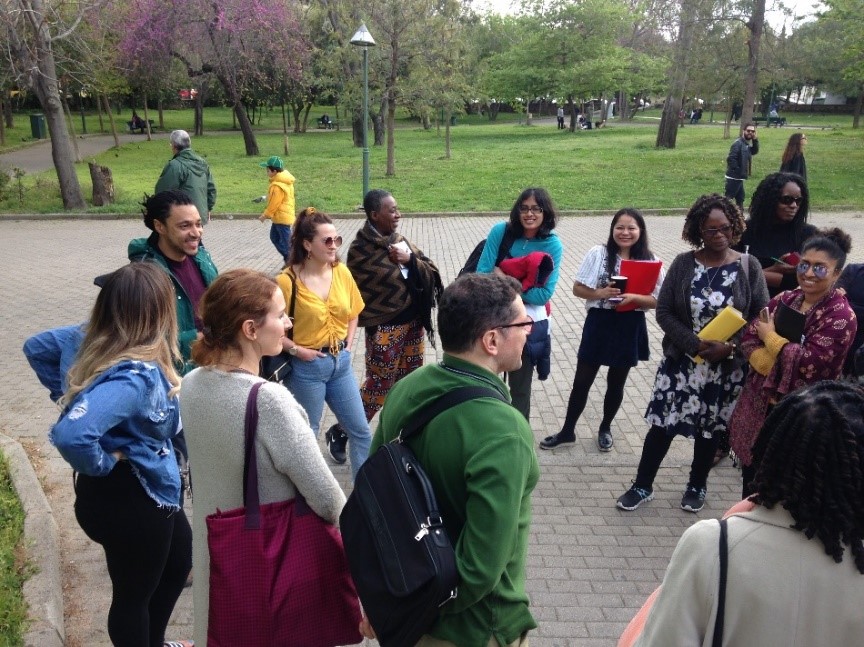 TSILH training courses took place within two partner countries – Greece and Netherlands – using intergenerational approaches to develop leadership skills of non-profit civil society organisation practitioners.  The mobilities (i.e. learning travels) that formed the basis of TSILH took place between February 2019 and September 2019 and involved five courses of 6 days duration in either Amsterdam or Athens (or both for those who took part on more than one course). The training courses engaged in were:
Appreciative Leadership
Arts of Hosting
Social Action Learning
Introduction to Black Europe
Constellation and Systems Thinking
Implication for adult education practices
Learning – and lifelong learning in particular – is not a single moment nor is it a particular structured model for the transfer of knowledge, skills and attitudes. Civil society adult education organisations can (and do) play an enabling and facilitative role in the learning and education process. Far from being perceived as the Cinderella approach to learning on the education and learning delivery continuum, adult education – and in particular, adult education practices that takes place in informal and non-formal contexts – are just as valid as the more formal processes that they are so often contrasted with. Indeed, practice-based learning, which might include text, image, poetry, numbers, story, drama, ceremony and meditation, amongst other forms of evidence of learning, provide rich learning opportunities that the more formal approaches tend not to be able to unearth.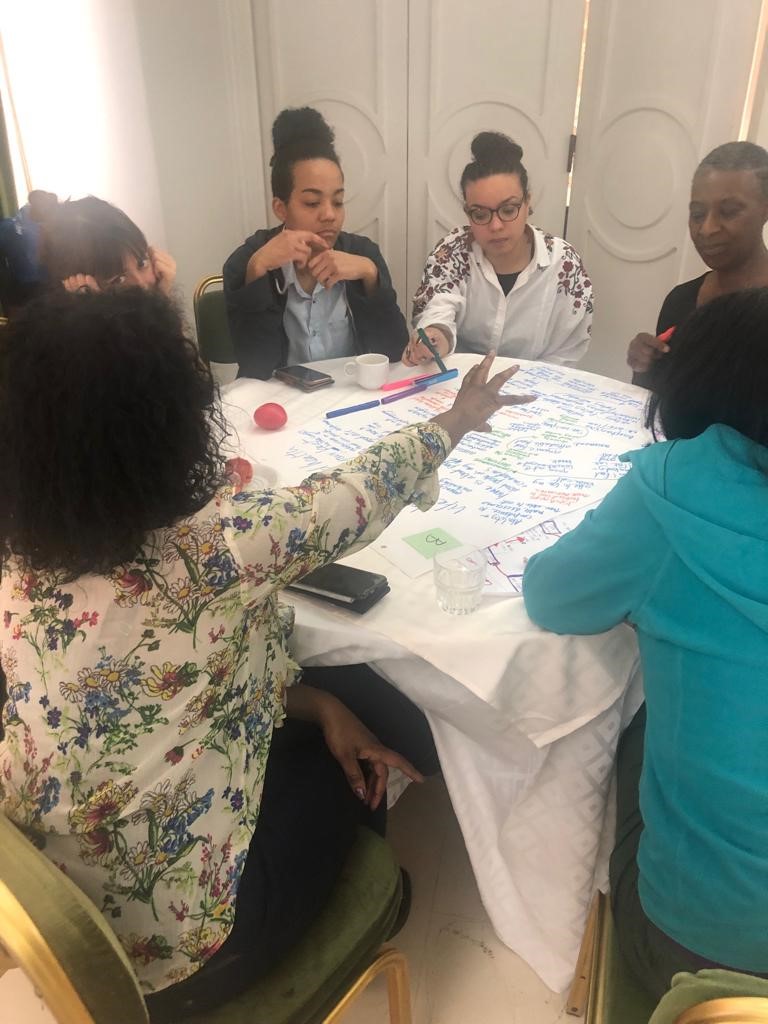 Being able to step down from the pulpit of educational expertise (i.e. the formalised institutional approach) to partner with adult learners (i.e. practice-based approach) is a first step toward inclusiveness and socio-political transformation for all participants in the educational process. Non-profit adult education civil society organisations may yet prove to be the only vehicle capable of working through the cultural experiences of BME communities through approaches that are built on and delivered through intergenerational and intercultural prisms. The fluid, dynamic and multi-faceted lived experiences of participants who attended TSILH courses only scratched the surface. The project has only been able to begin the unpeeling process of insights into specific culturally conscious considerations which recognises and acknowledges BME ways of being and knowing. This journey, however, is compounded by economic challenges in that non-profit adult education civil organizations are increasingly struggling for funding which may mean prioritizing functional imperatives over cultural questions.
Identifying some of our learning along this journey is something that Ubele would like to share over the coming months. The Sankofa Intergenerational Learning Hub: Writings on a Journey (Part 2) presents our approach to the impact evaluation process of the programme's training courses.

This article was produced as a result of the "Sankofa Intergenerational Learning Hub", implemented by The Ubele Initiative (Ubele) and co-financed by the European Union Erasmus + Action 1. Educational Mobility, Mobility of Adult Education Staff (Agreement number 2018-1-UK01-KA104-047395).
This project has been funded with support from the European Commission. This publication reflects the views only of the author, and the Commission cannot be held responsible for any use which may be made of the information contained therein.
References
[1] The Beth Johnson Foundation, Centre for Intergenerational Practice
About the author
Karl Murray, Senior Associate, The Ubele Initiative
With Ubele, he has been involved, in the main, with the monitoring and evaluation of projects, some of which can be found on the Ubele website; and more widely outside Ubele, he is currently working with a number of national sporting bodies based in the USA and the Caribbean looking at effective governance, development of national coaching awards programmes and strategic planning.
Prior to his involvement with Ubele, Karl was a lecturer, facilitator and strategic and policy officer within the field of community education and learning for close on 3 decades. For five years he was an Ofsted Additional Inspector within the Post-Compulsory and Adult Education Division, where he was involved with local authority youth service inspections and FE College inspections.
Contact: karl.murray@ubele.org