Run for a job!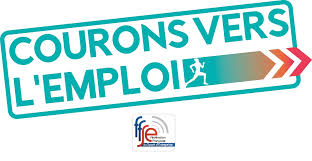 [Translation (French-English) : EPALE France]
Author : Hélène Paumier
In partnership with the French Federation of Sport in Business and La Garantie Jeune, the Thur-Doller Mission Locale (youth employment centre) has launched the 'Run for a job!' project.  The Mission Locale wants to encourage playing team sports as a way of promoting the return to the employment of the young people it supports. 
Sport as a channel for social and professional integration.
The young adults supported in this action have a combination of social and professional problems. Through playing a sport, this project aims to pick up personal problems such as health, behaviour and personal hygiene and to reinforce the qualities and attitudes which are transferable and capable of improvement in a work setting.
La Garantie Jeune is a minimum income allocated to young people who have left the education system and who are neither in employment nor training. In the support proposed to beneficiaries, there is an identification phase of the 13 main skills. The Thur Doller Mission Locale is taking these 13 key skills and highlighting them in the sporting events on offer:  sense of observation; sense of organisation; sense of responsibility; autonomy; self-confidence; perseverance; thoroughness; team spirit; resistance to stress; ability to analyse a situation - skills needed just as much in business as in sport.
Developing relationships with businesses
In this way, young people in search of employment can mix with company employees at sporting events, can learn about the construction of a professional network, and can develop their own skills.
It is also an opportunity for local groups to forge links with stakeholders in a sporting environment, in an event on their own property.
In 2016, eight Missions Locales took advantage of the 'Run for a job!' project.