Is reflection process suitable for every adult learner?
On November, 16th me and my colleague Galina Kushanova arranged a master-class on using various reflection tools in adult education. The master-class was supported by Estonian Association of Adult Educators and gathered Estonian and Latvian educators.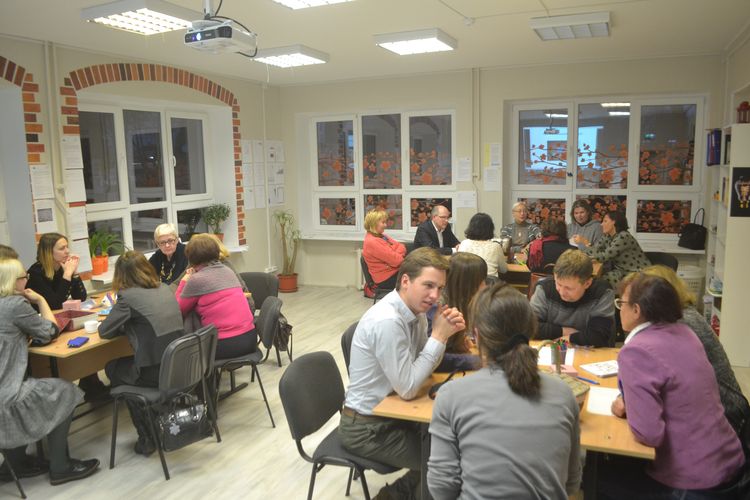 At first the participants worked in groups and discussed the value and challenges of reflection with the help of our table game, throwing a dice and tackling the statements, questions, pictures, own thoughts and ideas to share with the group. After that in pairs the educators selected a specific target group of adult learners (employees of large companies, adult educators, young mothers, unemployed, people with disabilities, people at handicrafts courses, language learners, etc.) and discussed what reflection tools would suit this particular group and which wouldn't. The reflection tools to select were placed everywhere in the room: on the walls (worksheets) and on the tables (cards, games, accessories, etc.). Most of them are taken from our book, which was worked out in the frames of Erasmus+ KA2 project "Reflection tools for supporting individual learning paths of adults/ In Learning" (2015-2017) - https://readymag.com/Reflection/In-Learning/2/.  The pair work was followed by big discussion. We finished the master-class with a board game in which the participants could analyse their learning experience during the master-class.
Especially interesting discussion was about reflection tools for people with disabilities. Can we use any reflection tools or not? Everybody shared their professional knowledge, doubts, experiences and finally we came to the conclusion that any of the tools in our book can be used, they just need to be adjusted if necessary taking into consideration a learner's abilities, learning needs and aims.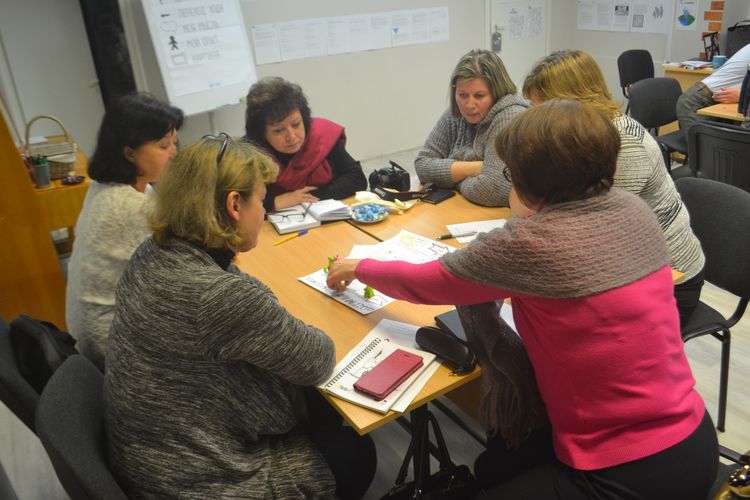 The participants' feedback on the event demonstrated that it is very important to arrange such interactive activities and involve more educators who would like to develop their competence in reflection and supporting adult learners' development. Here are some examples: "Many new tools (I took photos and I will read them at home). The thing I will take from today is that reflection can help understand, what I have learnt and what I need to learn, how I can learn and why.", "You have managed to fit in so much into this short session. I am surprised that I have learnt so much. Especially powerful is reflective tool with guiding questions. I really liked the reflection board game in the end, because it challenged me to use reflection and sum up the day". In her blog our intern from Tallinn University Aleksanda Pawluk wrote: "Looking at this exercise via lens of andragogy and the assumptions about adult learners it is clear that this workshop was designed with adult learners in mind.
Participants had an opportunity to make own decisions about what they wanted to explore and how they wanted to go about the process (adult learner is self-directed), participants experiences were valued and shared (adult learners have rich experience which they need to build on). The exercise was based around a real life example, with tools presented having immediate applications to attendees' practice (learning needs to be relevant to adults lives, problem-based and have immediate applications)... I am really happy I had the opportunity to attend this workshop and further 'demystify' reflection through gaining a range of new, concrete tools which I can use both as a learner and as an educator."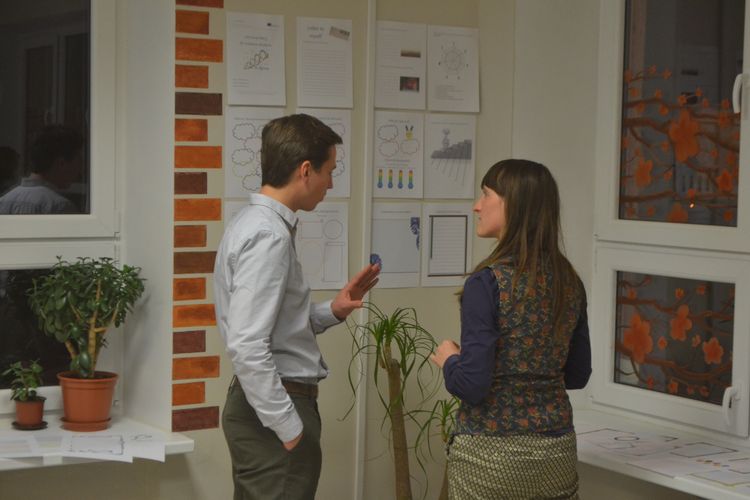 Reflection is a process of learning about yourself. With its' help we can recognize the best ways to achieve our goals, forecast our own actions and their consequences, find correspondence between the task and results. Our experience and reflection lead us to growth and development. These are just several reasons to use reflection tools with any group of adult learners, if necessary – adapt and change them. We are happy to share our materials and resources with other adult educators. Please download and use the tool freely. Reflection process suits all!