Reading a sentence - literacy in prisons in England and Wales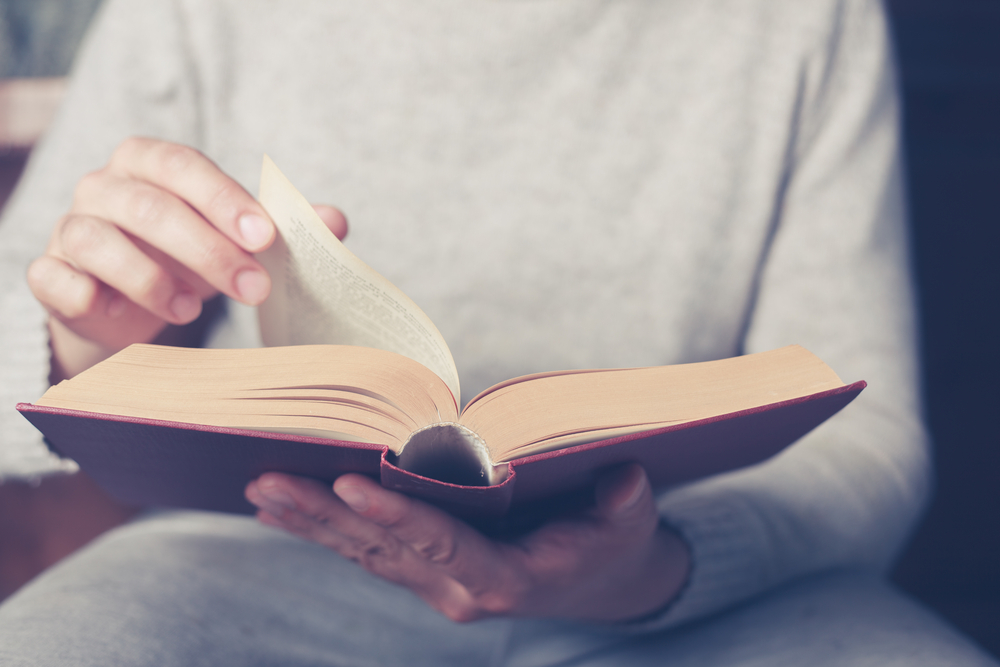 This year International Literacy Day 2015 is particularly symbolic, falling a week after restrictions on books in prison were officially lifted. The controversial policy stopped relatives from sending books to their loved ones in prisons and caused public uproar, resulting in a High Court ruling in favour of prisoners. But things are looking up. In July the new Justice Secretary Michael Gove said education in prison must be a priority, and specifically highlighted the importance of literacy in enabling prisoners to become 'contributors to society, not a problem'.
Many people may be surprised that there is such a demand for reading in prison. Of course there are also lots of prisoners who don't want to read, don't know how to read or are unconfident with reading. Prisons are a microcosm of society; representing people from all backgrounds, ethnicities and abilities. Although Ministry of Justice data shows 47% have no formal qualifications, unfortunately there are currently no reliable statistics for us to fully understand levels of literacy in prisons.
At Prisoners' Education Trust (PET) we have been calling for more data for some time and now, with new measures for assessing the literacy and numeracy levels of all prisoners; we hope a true picture will soon be revealed. The 'universal assessments' should in future give an indication of prisoners' levels of ability and therefore ensure appropriate provision for all learners. Whilst prison education providers rightly focus on functional skills in literacy and numeracy, there is a need to offer courses that allow prisoners to progress too. In the meantime, we fill that gap. PET supports approx. 2,000 prisoners across England and Wales per year to study a broad range of courses in subjects and at levels not otherwise available. The distance learning courses we fund include GCSEs, A-levels, BTECs, diplomas and Open University Access modules and our work helps to reduce reoffending.
Many of our courses have literacy at their core. Our learners develop their vocabulary and skills in critical thinking; the ability to read, reflect on and analyse texts, interpret questions and respond to assignments.  They also learn how to structure academic essays and write for different audiences.  We also fund courses in creative writing, journalism and English literature.
There are many other organisations and individuals which offer prisoners support too. On PET visits to prisons across the country, we meet librarians, education staff and prisoner mentors who work with local community volunteers and charities to improve literacy skills of their population. Many prison libraries are learning hubs offering access to a range of opportunities, from charity Storybook Dads, which enables prisoners to be recorded reading a bedtime story to their child, to Prison Reading Groups, an informal chance to read and discuss a book, short stories or poetry together.
Voluntary organisations can provide support at every level of need, from those people who are beginning to learn to read, who want to progress with a book but need help, to people with dyslexia who don't want to learn in a formal class. I've met lots of men and women in prison who are spending their time helping others, teaching others to read through the charity Shannon Trust's Reading Programme. Once people begin to learn they want to continue, and that's where the Reading Agency's Reading Ahead scheme comes in. This challenge gives readers rewards for completing six reads.  The charity Quick Reads offers adult reading material by bestselling authors but in shorter, more accessible formats which are popular with emergent readers. These schemes offer vital ways to harness people's new found ability to read, and ensure they develop a love of reading.
When people are locked up, reading can open their minds, helping them to imagination a different future for themselves, helping them to empathise with others and aspire to a world out there of hope and opportunities.
I'll leave you with a quote by one of the people we've supported. Erwin James, now a Guardian columnist, says: "When I went to prison I didn't expect anything good to happen, I was ill educated and inarticulate. Thankfully there was a library at Wandsworth prison. Reading helped me to think and then, to learn. I've now been out of prison 10 years. Without books I couldn't have made the changes into the person I needed to be."
Rod Clark joined Prisoners Education Trust in February 2013.  He came from an extensive career in social policy in the Civil Service.  Much of his early career was in the field of Social Security including work on policy, strategy, planning, operational management and a spell as Principal Private Secretary to the Rt Hon Alistair Darling MP as Secretary of State for Social Security.  He was on the Board of the Department for Constitutional Affairs as Director General Strategy when the National Offender Management Service merged to create the Ministry of Justice.  He was also Chief Executive of the Civil Service's internal training organisation, the National School of Government.