Rasmus Pedanik: How to help adults to learn?
A leader of development programs of the Social Enterprise Network – Rasmus Pedanik – writes about a surprise, which illustrates that you can only learn from experience and solely if you have learned to learn from that.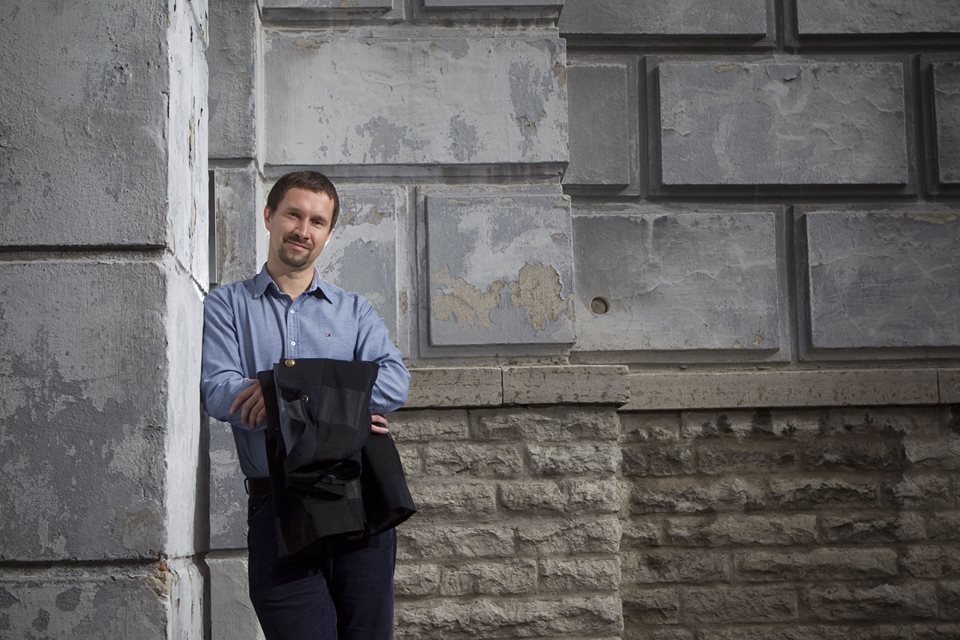 The beginning seems very simple. Beginners believe into their skills and knowledge much more than experienced experts. That is called Dunningi-Kruger's effect. The purpose of learning should be that person is able to do what he learned. If the purpose is to help others, you should first learn to do so. Learning is only possible when acting and reflecting intentionally. What is more exciting, one may only learn if person admits that he/she doesn't know something. If he/she knows, then there is nothing else to learn. I'll share with your such experiences that we got while learning how to help others. Those experiences followed the situation when we hadn't understood something.
The mission of the Social Enterprise Network (SEV) is to work for the sake of getting more viable social enterprises to Estonia. To achieve the goal, we act in several directions. On one hand, we care about an ecological system supporting social entrepreneurship, on the other hand, we make cooperation with organisations and their management.
First of all, I want to explain what is behind my personal motivation to act like that. Being 38 years old, I have dedicated 28 years of my life to learning. All those years when I was pushing a pen at school, I used to ask myself: where and how I could apply all that knowledge? I admit that I tremendously like studying, though in a way when I understand how I can practically apply what I learned, and see that it is useful and works. I like to teach others too, but, again, based on the same principle: I want to see that my students gain from what they learned.
I have been engaged in organisation of training and development programs for almost eight years. In the beginning, it was great. I believed that it's OK if people are satisfied with training. Normally, they are asked whether they are satisfied. It looks like assessing a TV program – interesting or not. But if it was interesting, it doesn't mean it was useful. Gradually, it became clear that no expected changes occurred after training. First, I used to think that participants are fools and lazy, and it's not my business if they do nothing with their knowledge. Since I did not see results of my work, my wish to organise trainings just vanished – it didn't motivate me anymore. Next, I learned about action learning methods and started to investigate pedagogics theories and educational research. I realised that I even hadn't offered an opportunity or method allowing people to implement what they learned on seminars. Action learning methods revealed new hope in teaching and helping. Why? Because these methods work on the principles which really act in adult learning. I will present these principles, supporting on Edmondson[1] (2003).
People only learn when they want that themselves, not when others want them to do so. In other words, effective learning is directed by people themselves, it is voluntary, intended and purposeful. We speak about active, not passive process.
Learning is mainly sporadic, not constant. Learning is done in short, relatively intensive outbreaks of activities, which attract learner's attention. Usually learning is possible after achieving study goal (problem solution). Then people return to slower-paced study process until a next intensive moment, which will be dismissed by problem waiting for its solution.
We are eager to learn when we face difficulties that we would like to overcome. All of us have problems at work and in life, which motivate us to study.
Learning may be hindered by affirmation based on previous experience. Everyone has to reach recognising when their mental mindset is inappropriate anymore, and it ought to be reviewed. People learn best when they are able to put in doubt main suppositions, which support their activity. Therefore, it should be necessary to review the entire experience (knowledge and skills, besides, feelings and self-reflection) and revaluate it.
Learning does not mean just collecting knowledge, but recognising familiar facts too.
To recognise and review, learner should get support from people experiencing similar problem. Some of people offering such support must come from different environment as it helps stimulate a process of review. Majority of us are open to learning when we are honoured, valued and trusted, receiving correct supportive feedback from colleagues.
Learning and reviewing your affirmations is easier in safe environment. Such feeling of security is ensured with skillful preparation, understanding helper or team adviser and get support from mate learners.
Learning is only possible whenever a person not only understands a need for changes, but also can see consequences of his/her activities, handling some specific problem. We learn best together with others and from others, if we handle problems that require prompt solution, and no one knows their solution. Learning for problem solution or living in more satisfactory way is always purposeful.
So, what is the bottom line? Most people do not learn in systematic way, passively participating in trainings. Besides, learning often ends after one tries to implement their knowledge in practice but meets with resistance; or when one fails to see results of learning. Unfortunately, most adults are not able to learn from their experience as no one taught them to do so. Learning how to learn from your own experiences requires mentoring, time and structure. Due to National Foundation of Civil Society we managed to introduce action learning methods to leaders of Estonian non-governmental organisations. From September 2014 until June 2015, the SEV carried out an action learning trial program with participation of 30 people from 22 organisations.
A main principle of action learning methods provides for learning from your own experience and experience of others, solving real-life problems. In total, action learning method helped to solve approximately 100 problems during 70 group meetings. Although learning experiences of leaders were totally different, learners mainly learned skills of asking questions and involving management. About 70% participants claimed that they gained a lot or very lot from action learning. Why the trial program appeared to be so successful?[2] The reason is that the participants could handle their problems, and, in their opinion, such issues were most crucial for them.
What lessons can be drawn from organising development programs?
Development programs should help solve real problems encountered by management in organisation.
Learning is active process, people learn what they do. Therefore, development program should be related to the real activity outside coaching rooms.
Development programs should offer support, helping managers to apply and apply knowledge in their organisation.
Development programs should offer safe environment, where managers would be able to reflect over received knowledge and research into their beliefs.
The article was initially published in Hea Kodaniku magazine, a winter issue 2015 of which concentrated on difficulties of learning.
Photo was taken from: novus.ee