Blog
The potential of community based intergenerational projects
21/05/2015
Document available also in:
NL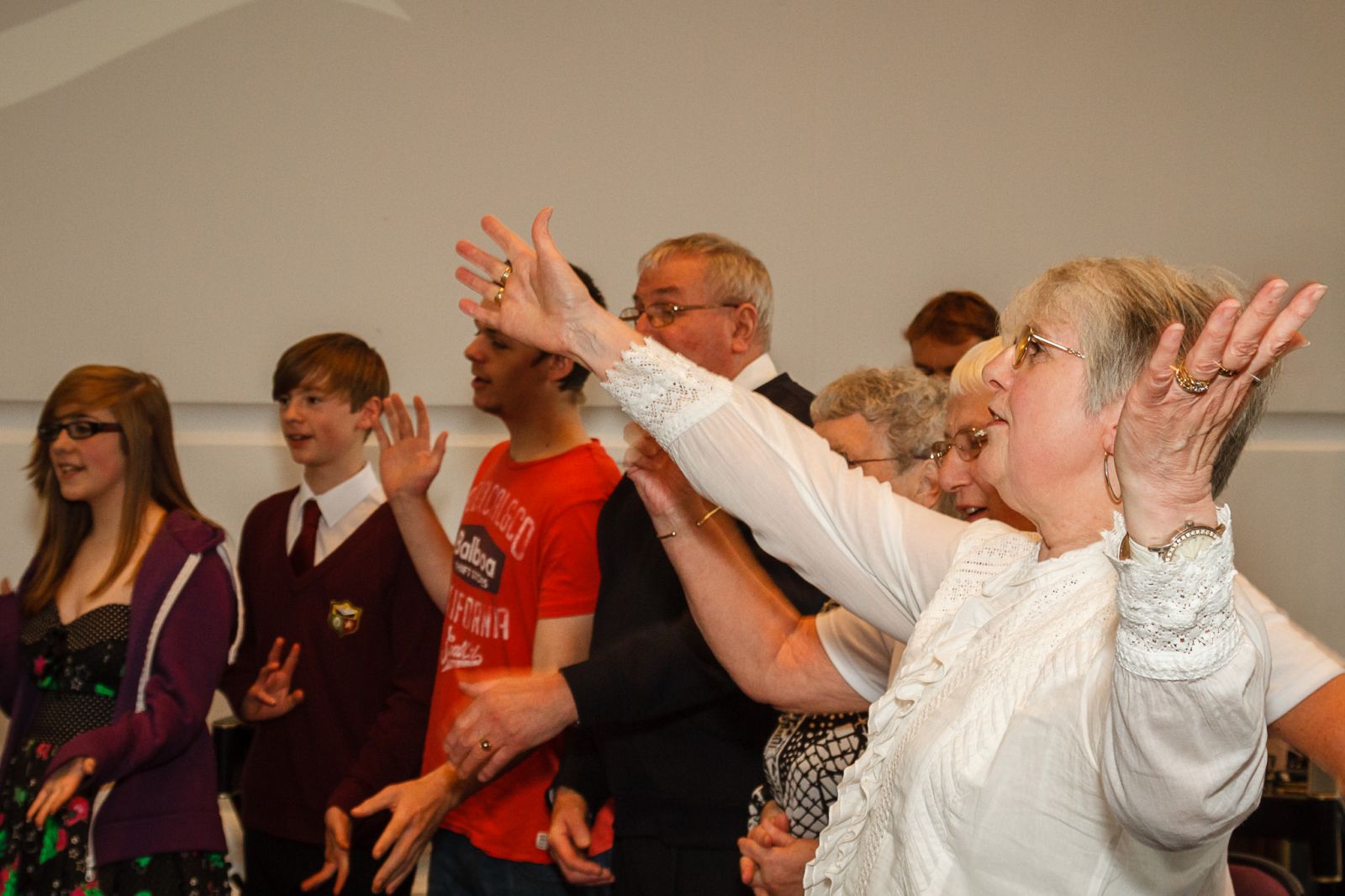 There seems to be a lot of conversation related to intergenerational learning lately on EPALE. Here Cathrina Murphy, as part of her Masters in Philosophy, talks about her research on the topic of the potential within community based intergenerational projects.
The study acknowledges the significant contribution intergenerational practice can make to individual well-being and community development and demonstrates the key role played by educational institutions at all three levels from primary, second level and third level in embedding intergenerational practice in the community and extending understandings of lifelong learning. Cathrina states that interest in intergenerational practice has been growing as it is perceived as having positive benefit for participants and for society generally. This research study on intergenerational practice in Ireland carried out by Cathrina found that much planned intergenerational activity was intermittent, largely once-off and projects were isolated from each other. Very little was known about the aims, processes, outcomes and benefits of intergeneratonal activities. Using multiple research methods, the study set out to identify and investigate the experience of participants in different types of projects and in different settings.
The initial stages of the research identified a wide range of projects throughout the country in schools, youth groups, day centres, residential homes and family resource centres. Most of these projects did not appear to be part of an overall programme of intergenerational activity and were mainly once-off projects which came about through the interest of a key individual or an approach from an external organisation. Due to the diverse nature of intergenerational practice, a study of three sites was undertaken: an Intergenerational college-based Nutrition Project, 'Log on, Learn' a schools-based programme where school students teach older people computer skills and a community-based intergenerational project.
Although the research highlighted the benefits of intergenerational projects not only to participants but to the community at large, this was more apparent in the community-based intergenerational project which extended over a longer duration. Many age-specific activities in the community in question previously organised independently by the schools, the youth club and older people's social club were gradually organised collectively and designed to accommodate all ages and recreational interests. This has resulted in intergenerational practice becoming embedded in the community with spin-off benefits observed in the wider community including a reduction in anti-social behaviour.
Although the outcomes of the projects varied according to the level and duration of contact, to some extent they all challenged negative stereotypes held by both young and older people, encouraged participants to engage in other educational and community activities and provided opportunities for both older and younger people to be a positive influence over others. The provision of purposeful activities contributed to the well-being of older people in the enjoyment they gained from positive engagement with young people and having an opportunity to pass on their knowledge and life experience. For the young people they derived satisfaction from sharing their skills and positively redressing a negative stereotype that some older people have of young people. Involvement in planned intergenerational activities provided opportunities for both younger and older participants to become involved in wider networks and develop friendships.
The findings of this study revealed the importance of carefully considering the aims of intergenerational projects and the need for good planning and organisation to facilitate participation and positive outcomes for all participants. Aims and objectives must be achievable with participants having some shared interests and the necessary ability and skills to engage in the activities on an equal basis.