Nordic Thematic Landing Page: Digital basic skills of adult learners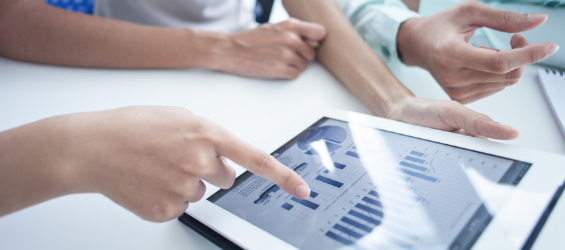 Digital learning has become a frontline theme in the spring 2020. Most adult education leaped into the digital realm unexpectedly in the trace of the worldwide Covid-19 pandemic. How are adult learners coping with the change? What digital skills are needed to access learning today? How and where can one learn digital basic skills? In this thematic collection, we have listed articles, news and resources that will give an overview into the theme in the Nordic Countries.   
Click on your preferred language to jump to the relevant links.
---
Digital læring er kommet øverst på dagsordenen i foråret 2020. Størstedelen af voksenlæringssektoren sprang ud i det digitale univers i hælene på den verdensomspændende Covid-19 pandemi. Hvordan klarer elever og kursister ændringerne? Hvilke digitale færdigheder er krævet for at deltage i læring og undervisning i dag? Hvordan og hvor kan man tilegne sig basale digitale færdigheder? Klik ind på de nedenstående links og læs mere om situationen i Danmark. 
---
Tölvufærni er efst á baugi vorið 2020. Flestar fullorðinsfræðslustofnanir tóku stökk inn í heim tölvutækninnar vegna heimsfaraldursins Covid-19. Hvernig bregðast nemar í fullorðinsfræðslu við þessari breytingu? Á hvaða tölvufærni þurfa þeir að hafa tök til að hafa greiðan aðgang að námi? Hvar og hvernig er hægt að ná grunnfærni í tölvutækni? Hér á eftir eru hlekkir á greinar og önnur gögn um stöðuna á Íslandi. 
---
Digital læring står høyt på dagsordenen, våren 2020. De fleste institusjoner som tilbyr opplæring for voksne, har uventet måttet bykse inn i den digitale sfæren, som følge av den verdensomspennende Covid-19-pandemien. Hvordan takler voksne elever og kursdeltakere denne endringen? Hvilke digitale ferdigheter er nødvendig for å få tilgang til læring i dag? Hvor og hvordan får du tilgang til opplæring i grunnleggende digitale ferdigheter? Her er lenker til artikler og ressurser fra Norge.
---
Digitaalisesta oppimisesta on tullut eturivin puheenaihe keväällä 2020. Suurin osa aikuiskoulutuksesta loikkasi digitaaliseen todellisuuteen odottamatta, maailmanlaajuiseksi pandemiaksi levinneen Covid-19 poikkeustilan myötä. Kuinka aikuisoppijat ovat pärjänneet muutoksessa? Mitä digitaalisia taitoja tarvitaan oppimismahdollisuuksiin pääsemiseksi tänä päivänä? Miten ja missä digitaalisia perustaitoja voi oppia? Tutustu alla oleviin resursseihin ja lue lisää tilanteesta Suomessa. 
---
Digitalt lärande har hamnat i fokus under våren 2020. De flesta vuxenutbildningar kastades oväntat in i den digitala världen i spåret av den globala Covid-19-pandemin. Hur hanterar vuxna elever förändringen? Vilka digitala färdigheter behövs för att få tillgång till lärande idag? Hur och var kan man lära sig digitala grundläggande färdigheter? Se nedanstående resurser och lär dig mer om situationen i Sverige.