Pathways to Inclusion: the SkillsChecker tool and beyond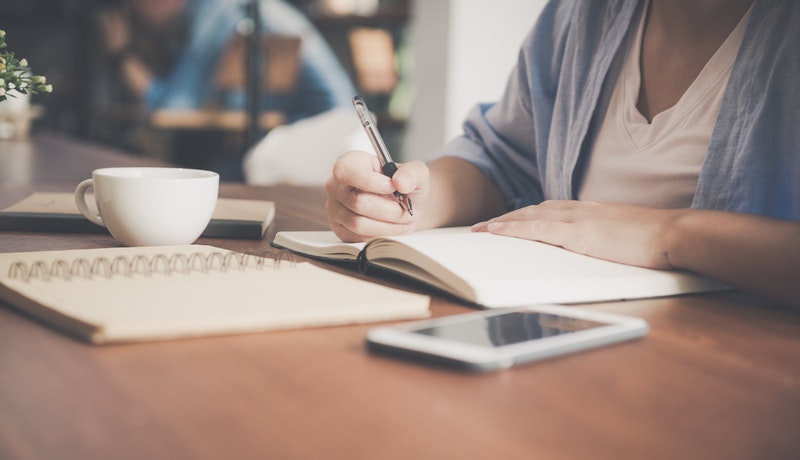 Adult learning can mean many things to different people. It can mean companionship, it can mean improving job prospects, it can mean community, it can mean mental wellbeing, it can mean validation, it can mean inclusion, it can mean independence, it can mean purpose and it can mean skills. It can mean everything or nothing, if the access to education is not inclusive to all of society.
What do we as policy makers want adult learning to mean?
We want adult learning to be the means by which an adult feels accomplished, included and able to thrive in modern day society. We want adult learning to be the catalyst for personal and emotional growth for the adult that wants to re-engage with learning. We want adults to heal from any past education related traumas to move forward and embrace learning as a celebration of what they can achieve.
From policy to practice
Malta's educational policy background is quite paradoxical: it is intricate, but it is still in its infancy. In a report commissioned by the EU Agenda for Adult Learning in Malta, Dr JD Carpentieri and Dr Jenny Litster mention that the "geographic, demographic, linguistic and economic background lends Malta a unique context."  While policy sometimes seems highly intricate, the divide between policy and practice is at times close to none. In 2014, the Ministry for Education (MFED) in Malta published the Framework for the Education Strategy for Malta 2014-2024 with one of its main goals being to "increase participation in lifelong learning and adult learning". The Malta National Lifelong Learning Strategy 2020 (MFED, 2014) covers the 2014-2020 period. This document indicated some of Malta's low educational attainment numbers, with high rates of early school leaving, low levels of tertiary completion for 30-34 year olds, and, in particular, a high proportion of adults with low level education (61.9% versus EU average of 25.8%). The strategy aimed "to ensure that adult education delivers economic development, social and civil participation, personal fulfilment and well-being" through the creation of various measures, namely the Check In, Take Off (CITO) project.
The emergence of basic skills and social inclusion as a priority area in lifelong learning is because the concept of social justice is becoming more evident and ever more pressing in recent years. Many basic skills learners not only have educational needs, but more often than not,  would have social engagement needs. Some of these needs may be addressed through proper outreach and guidance tools and measures that allows an adult to participate fully in society.
The CITO project
The aim of the CITO project is to develop and test an accessible learner centred SkillsChecker tool to help adults self-assess their basic skills.  The project is exploring questions regarding accessibility to a SkillsChecker tool, considerations regarding the conditions that are required to encourage adults to use the tool and how stakeholder organisations might promote and support the use of the tool.  This project will create a motivational tool that sheds light on the educational opportunities available within the reach of the adult and will develop proper outreach mechanisms that makes sure that information gets to all the community. This has been substantiated by Phase 1 findings of the CITO project. The findings have revealed a deficit in relation to tools available to assess basic skills among the target population, which directly affects the target population.
The project has been created to satisfy the gap that has been identified by policymakers and service providers when it comes to dealing with vulnerable adults who are at risk of social exclusion. The project has been created with the intention of extending its scope and validity to all the dimensions of social inclusion that might be classified as:
the areas, spaces and circles that adults frequent
the instances when adults use a particular service or the other, and
the formal sectors which include the job markets amongst others.
The app provides scenarios that cover all these dimensions and allows the adult to self-reflect on the skills that he/she has or needs in order to reach that desired level of inclusion or independence within society.
The project has currently concluded the first set of field trials in the three partner countries, which saw the different dynamics of how educational stakeholders interact with their learners. It also shed light on the digital divide that is present, and keeps persisting, irrelevant of the courses that are currently available. This digital divide is a cause for concern in light of the digital sprint that we find ourselves in at present. One can question: Is digital literacy or the lack thereof becoming a cause for social exclusion?
COVID-19 also presented some obstacles but also some meaningful insight; lockdown measures in certain countries did not allow for face-to-face interaction. This limitation created added pressure on adults who were participating in the field trials due to the lack of digital abilities. This allowed researcher to notice that guidance, outreach and motivation are the three essential elements that allow adults to flourish within a community, feel comforted, safe, and able to access education in the way that is most convenient for them. 
Ultimately, we believe that this tool will lead to an achievable, sustainable and realist approach to adult assessment of numeracy, literacy and digital skills of adults over 25 with low levels of educational attainment.  This will tackle literacy issues in a flexible way that will allow entities to foster social inclusion measures that move beyond traditional means. Backed by data and results, entities may be able to improve their governance, build capacity, increase flexibility, and build a more evidence-based approach to engage community members.  
---
About the author
Christianne Fenech is a Senior Manager for Lifelong Learning at the Directorate for Research, Lifelong Learning and Employability in the Maltese Ministry for Education. She holds a Bachelor in European Studies (Hons.) and also a Masters in European Economics, Politics and Law from the University of Malta. She worked on ESF projects related to the development of disadvantaged communities as well as identifying training gaps in the education, employment and basic skills field. She is currently the senior manager in charge of the coordination of service provision within the Directorate for Research, Lifelong Learning and Employability. She also manages and collaborates on projects being implemented by the Directorate namely, EU Agenda for Adult Learning in Malta, Profi-Train, Back to Learning, and Check In, Take Off (CITO). She spearheaded several awareness campaigns in relation to work-place learning, community learning, basic skills provision and also aspects of digital literacy & innovation.
---