Digital technology, conditions for good practice and lifelong competence
[Translation (French - English) : EPALE France]
Regardless of the level of training, people have difficulty obtaining guidance in making educational, training and vocational choices. Issues in both educational and vocational guidance are common, and pose the same type of problems regardless of the individuals involved and the situation.
This article offers a comparative perspective, looking at European projects in the form of strategic partnerships, European approaches within networks of territories, as well as the experience of a professional in the education sector (a senior education adviser) in France[1].
European projects, observations, tools
Young European doctors (the population studied in the European project REGIo-3L 2007-2010, financed by the Leonardo Da Vinci programme), just like temporary workers with low qualification levels (following the example of the studies carried out in the European project TEC-TONIQ 1, Leonardo Da Vinci, 2007-2009), may have trouble having their professional, personal and training achievements recognised and validated. Indeed, for the first population mentioned above, one of the recurring problems arising for doctoral students in Europe is the lack of recognition of their training by professionals and the lack of recognition and validation by the graduates themselves in transferring the knowledge acquired during their doctoral studies into employment. In the same way, the high volume of professional assignments that temporary workers are faced with (in reference to the second group mentioned) makes it difficult to take stock of what they have learned, to formalise their learning into skill groups and transfer it to assignments and jobs throughout their careers. Securing career paths requires, above all, support. This is necessary right from the early school years, to overcome the difficulty of valuing oneself, to improve access to information, autonomy in orientation, and success in entering training and then employment. This process can be reiterated throughout an individual's life.
In the many European projects run by FREREF and the University of Southern Brittany, among others, we have observed a number of common points between the European approaches to these issues:
-           People have difficulty formalizing their professional and training achievements as competences;
-                      People have difficulty confirming the value of their prior learning in context, and developing this throughout their career;
-                      Creation of specific modules aimed at training people and professionals in the recognition and validation prior learning through experience, developing reflexivity, experimenting with tools aimed at independent learning;
-                      Development of tools and modules to provide professionals with training in coaching;
-                      Face-to-face support is not necessary in all situations.
Over the years, digital technology has taken hold. It is defined as encompassing information technology, but more broadly the whole perimeter of telecommunications (telephone, radio, television, computer) and the Internet; and has become a subject, an object, a concept that deserves our attention, especially for the youngest audiences.
Digital skills: a necessity in creating autonomous adults?
Every day, digital technology is used in a multitude of new ways on smartphones and through social networks. It changes the way we do things, as well as our way of understanding and thinking. The entire educational environment is being transformed by these technologies (new learning methods, new tools, new expectations). We often hear about digital culture or the digital revolution.
While digital technology is a subject, an object, it is also a competence. It is about knowing how to do things, say things, and simply how to be.
In France, "the education system has embarked on major pedagogical and organizational transformations, from preschool through to post-secondary school studies, bringing the potential uses of digital technologies into play. These represent a powerful lever for transformation in supporting all aspects of the ministerial policy: transformation of learning methods, using digital technology for learning and evaluation, training in the issues and professions of tomorrow, simplifying relations with users, modernizing the government's operations with adapted information systems"[2]
The following testimony by Babette Mazet, Senior Education Counsellor, will provide more details on the technical aspects of tools and approaches offered to young people, with the goal of preparing adults for digital competence and autonomy, and will help us to understand the possible path from student to adult. 
An education professional's point of view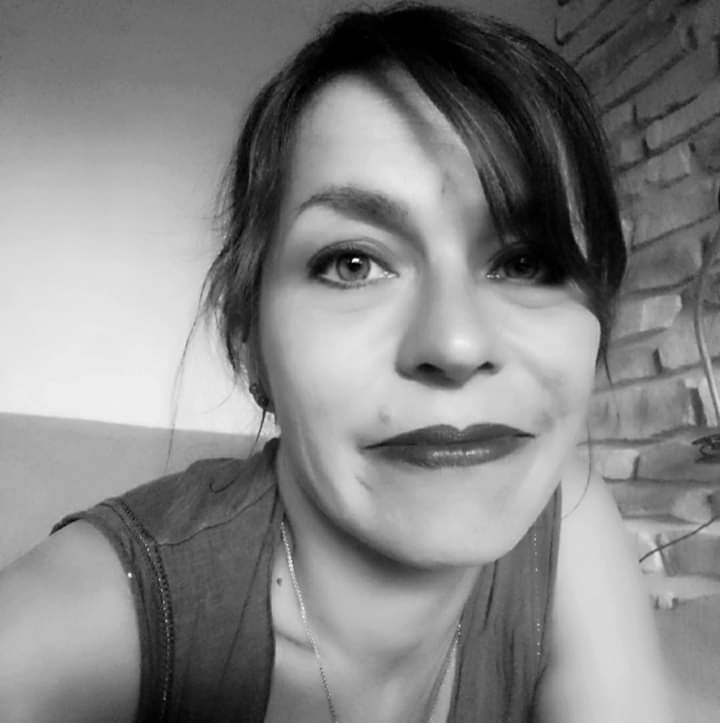 Babette Mazet is 41 years old and has just completed her Master's degree in Educational Sciences at the University of Southern Brittany in Lorient (UBS) by distance learning. She studied digital practices in schools through observation and research, first as a student and then as an education professional. For the past few years, she has called herself a "Senior Education Counsellor who is free, because under contract"; a role which has allowed her to practice and observe in several regional education authorities (Créteil, Toulouse and Montpellier) and institutions (technological and technical high schools and middle schools) in various locations, populations and spanning the breadth of today's adolescents.
Her starting point was the digital plan launched by François Hollande in 2014, then President of the French Republic.
To sum up, the digital plan for education was launched during the President's speech at the start of the new academic year at Louise Michel middle school in Clichy-sous-Bois, where Babette Mazet spent a few months observing as part of her Master 1 internship. The principal, Mr. Bourgou, welcomed and invited her to the many meetings, commissions and consultations on the implementation of digital education in this high-priority educational network.
Photo credit: Babette Mazet, 2019
Example of a French tool: the digital plan
The goal of this major digital plan is to allow teachers and students to make the most of[3] every opportunity offered by digital technology. To achieve this, the French President highlighted four pillars of implementation: training, resources, equipment and innovation.
The plan therefore consists of deploying huge sums of money to be put towards introducing new digital technologies in schools, in order to give every secondary school a modern network system, to set up equipment and materials such as interactive whiteboards and video projectors in almost every classroom, 3D printers, and software. In particular, the plan has made it possible to appoint specialists in digital teaching resources and their use (2 teachers per school) to help their colleagues get started, to generate access codes, and solve problems with faulty equipment, in order to make the best use of the equipment provided. Finally, staff training is also proposed.
The aim of the plan is to make students feel comfortable with ICT and to equip them with good practices.
As Babette Mazet explains: "There is no choice: the expectations are high and we must follow the societal evolution brought about by digital technology: it is an irreversible phenomenon, schools must follow the movement and take the plunge before they are totally overwhelmed. I don't see it as a problem that it's up to schools to pass on good digital practices and the right language codes according to who students are addressing, just as they should pass on appropriate dress codes when students don't understand them. It is important to raise awareness about data protection and the reliability of websites, hence the implementation of the PIX system, a platform for assessing digital skills replacing the B2i/C2i2e IT competency system, which, among other things, was not recognized at the European level."
Following this general and rather technical perspective, we will hear this Senior Education Counsellor's point of view on operational aspects.
Professional attention aimed at better supporting students
Babette Mazet has always been astonished by the heterogeneity of practices in different schools and the professionals who work in them, despite the presence of networks and ICT (information and communication technology). Working on the subject seemed an obvious step in following her experience in higher education. She undertook a two-year university diploma, followed by a Bachelor's degree in 2003 (in Human Sciences at Paris X Nanterre), then a Master's degree in Teaching, Education and Training Professions via distance learning in 2019. She became very enthusiastic about teaching preparation and certification of digital practices in schools (C2i2e). She appreciated the pedagogical approach of Mr. Berteaux, a professor at the University of Southern Brittany, in his distance course using videos, Skype conversations, telephone, chat, which would not have been possible without the current omnipresence of ICT.
She discovered and enjoyed the new methods of learning and interaction: being able to answer questionnaires, having access to the answers and then the possibility to repeat exercises, learning through feedback on corrected mistakes and thus memorising information, and having the possibility to study at your own pace.
In 2016, in her professional practice, she decided to look at the potential of digital technology in learning at school, to find out if, for example, this method is appreciated by students. Or at least to gather their feedback. She investigated the development of ICT in secondary schools, where the students are "digital natives", a term coined by Marc Prensky[4].
In her day-to-day work as a senior education adviser, she uses equipment that she describes as "modern and adapted to the specific needs of school administration (Pronote, EducHorus)" in the five establishments where she has worked. The equipment is modern and readily available.
To take a specific example, within the framework of the ASSR (school certificate in road safety) training sessions carried out with each class of year 8 (level 1) and year 10 (level 2), she very quickly adopted a method for this preparation: supporting students in achieving autonomy and in the right to make mistakes. The first tool consisted in sending an e-mail including the link to the Road Safety website for students to start the out-of-class training at their own pace and prepare any questions to the two levels via the digital workspace, an exchange platform using messaging (full directory of parents, students and all members of the school community).
She then used the digital workspace to present the sequence (to show the link to the Road Safety website), using the interactive stylus to underline mistakes or important points. This is an example of a flipped classroom. Finally, each student corrected their own questionnaire in order to understand their mistakes and avoid making the same ones in the future. She appreciated the interactive spirit this created in the classroom, capturing attention as a new dynamic is created.
She also plans to develop Youtube and Prezi materials about creating new tools. She is helped by teenagers, who, through their experience on smartphones, have strong capacities in adapting and using these new forms of media.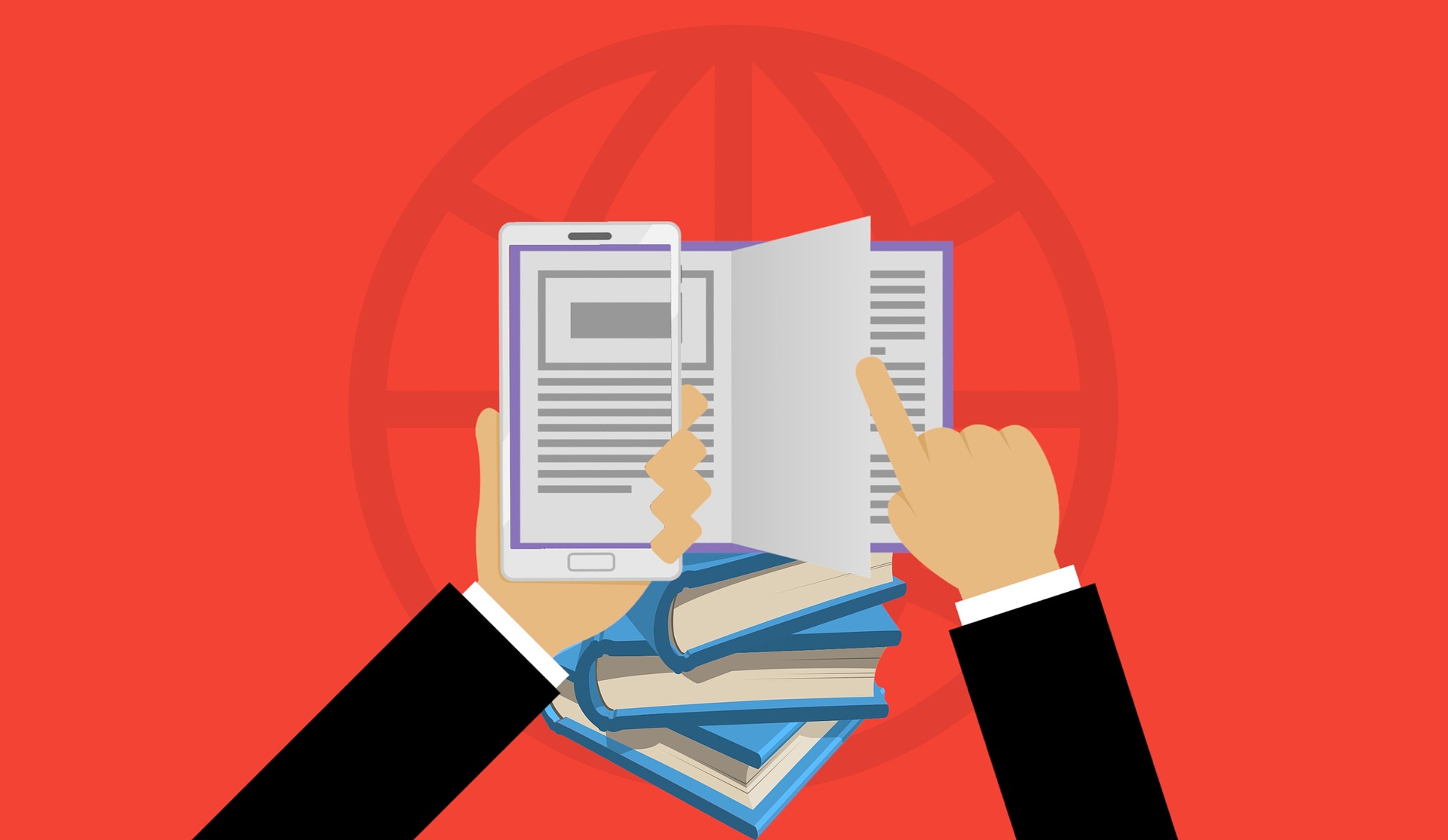 The digital plan stipulates that the transmission of knowledge and learning can take on new forms: they will be supported if the desired result is achieved, that is, if they help students to acquire knowledge and skills. Innovative learning methods and sharing of methods among peers are encouraged. In her practice, Babette Mazet is creating a new Youtube page to share videos on practices between peers, to give people ideas. The EPALE platform can be an excellent tool for sharing this information, both at the French national level and at the European level.
Another example: the digital plan in Croatia
Experiments are being carried out, particularly in Croatia, where a nationwide digital plan is in place, beginning at primary schools. Lifelong learning for teachers is also being promoted. The national project: The "E-schools project" aims to develop a digital system to train young people to become digitally autonomous adults. 101 primary schools are experimenting with the digital system, as well as 50 secondary schools.
There are 7,000 teachers and 23,000 students in the country. The goal of this plan is for participants to become "e-mature": digitally autonomous adults.
1,400 schools (primary and secondary) will eventually be involved.
The Croatian system uses the concept of "digital maturity" for schools rather than for individuals. In addition, the eco-system is associated with the implementation of the plan, through a "Local Area Network". This concept is very close to the LAN (Local Accompaniment Network) concept developed under the European project Erasmus +, a strategic partnership, NetMe-In (2015-2018). No action can be taken without its actors being fully integrated in the processes. This is a condition for success, and for sustainability.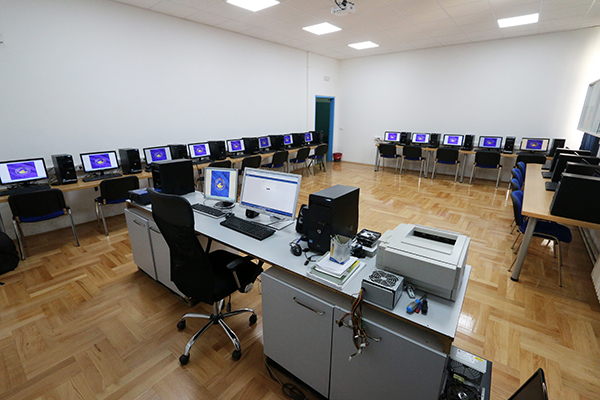 The E-schools project is a tool to develop the digital framework in the country and help train teachers to develop their digital skills and contribute to better opportunities for students.
Coming back to the French example, Babette Mazet says: "We have the right to conduct our teaching sequences as we see fit, using digital media, as long as the objectives are met. In my experience, the ASSR had a 100% success rate among students. That is the advantage of this plan in my view."
Her observations have shown that, in situ, there are currently no equipment divides, but rather a divide in the way students, adults and institutions practise. Thus, there are conditions and guidelines to be followed to successfully implement the plan, namely: collective awareness of the issues at stake (the duty of equality of practices, for example); public authorities need to offer a favourable framework for the proper use of digital technology (integration of digital technology into the school curriculum, proposing training adapted to the current reforms). We have to become aware of the potential and realise that practice requires learning, not just simple use; digital technology both emits, transmits, and produces. There is a strong societal expectation that teenagers should know how to use digital tools.
Digital technology offers a chance for school to be a fairer place: why and how?
In the course of her research, Babette Mazet has been able to confirm that digital technology provides an opportunity for schools to become fairer and more equitable by passing on the codes and know-how to as many of their students as possible, in order to familiarize them with and to pass on the appropriate language codes. Digital natives do not master digital tools, this is an observation made after questioning her fellow teachers, and through observation. There is a clear expectation, particularly on the part of the administration, but learning by and for digital technology is an opportunity. Providing access and opportunities to practice and exploit the potential of digital tools is indeed a duty for the national education system.
As Babette Mazet explains: "Digital technology is an opportunity for schools, allowing innovation in teaching methods and encouraging the exchange of practices. For example, flipped learning (preparing simple tasks outside the classroom (at the library, at a youth and cultural centre, at home)) put online by the teacher via the digital workspace. Personally, I create theme-based discussion groups (ASSR, school council, student representatives), and send students files or recommend links to resource sites validated by the ministry so that they can appropriate the lessons for themselves and note down any questions".
This allows students to appropriate the material, gain empowerment and understand at their own pace: by pausing an audio or video recording, for example. This is an example of how digital technology makes schools fairer. It can also contribute, for example, to the inclusion of pupils with disabilities in class. Being able to take the teachers' course notes on a memory stick, or use a laptop to take notes with a screen enlargement function are some of the measures requested by school monitoring teams for children with disabilities, and which have brought comfort to dyslexic or visually impaired adolescents. Thanks to the digital workspace, a student who is often ill or absent for long periods can stay connected to the life of his or her school, continue to receive lessons, messages and participate in discussions. 
School therefore becomes fairer thanks to digital technology, by passing on good digital practices. Indeed, in practice, students begin to really think about language codes on a regular basis (in writing text messages, for example).
Babette Mazet gives the example of students' messages received via the digital workspace, which sometimes lack politeness forms or do not respect the usual or formal codes for the construction of messages, particularly in terms of layout. The PIX system, which will be officially introduced at the start of the 2019 school year for pupils in year 10, will help prepare pupils for a digital skills certificate (data protection, production, etc.) recognised in the European Union. Digital technology is becoming a major issue in learning, skills, and preparing for a social life. Schools must aim towards e-inclusion and reducing inequalities as far as possible, through digital technology. Digital technology contributes to developing an appetite for learning by offering new forms of teaching and innovative learning methods.
The Pix system[5] can encourage people to aim for certification. The platform is open to everyone. There is potential for an interesting form of transmission between students and their friends, in which they pass on the desire, and the means for their friends to take the test themselves.
The French digital plan for the adults of the future?
The evolution of society, professions, uses and processes shows that there is a strong expectation of these future adults to know how to use ICT in an autonomous, responsible and reasoned manner.
However, through her research at general and technological high schools, a professional high school in Lozère, middle schools in Aveyron and in the Lot, Babette Mazet says that teachers report that the teenagers do not know how to use word processing software.
"The issue was brought up just a few days ago [early September 2019] at the teachers' meeting at Marcel Masbou middle school in Figeac, where I practice, when the question of page layout for internship reports arose. Adolescents need support, as they are not proficient in text formatting from a typographical point of view. Tablets and smartphones are tactile, and the use of computer keyboards has dropped back. The school therefore decided to put a questionnaire for students on the digital workspace. This will help to evaluate the level of each student and to measure their needs in order to offer the most appropriate course online via a link on the homepage of each school's digital workspace. This course will then be offered to year 10 students as they are writing their internship reports".
The digital plan aims to combat e-exclusion, that is, discrimination that could lead to under-use of ICT due, for example, to the lack of a computer at home. Indeed, according to CREDOC's digital barometer[6], only 66% of households with low incomes in 2018 had a computer at home compared to 76% in 2013, while the decline in equipment in high-income households is only 3% in 5 years (93% had a computer at home in 2018).   
Thanks to the digital plan and the computers that both middle schools and secondary schools in France have been equipped with, this problem can be remedied. Learning to use ICT gives students good habits and things become easier. Moreover, regular and supervised practice provides our future citizens with a controlled introduction into the digital world around them through an increased awareness on searching for information, data processing and management, data protection, e-reputation (digital identity management), and content creation. Whether in the classroom, in workshops, or through presentations from external partners (web surfers for example), and soon via the PIX certification preparations, students learn the stakes of their online presence, how to position themselves in accordance with values, and the rules on the Web. Schools prepare the adults of the future to manage their digital profile, their public presence and their e-reputation on a private, professional and civic level.  
Being at ease with ICT, being aware of its potential; having learned, from the years of secondary school classes, to be autonomous in learning; developing self-confidence can only contribute to a better approach to adult education, which will be necessary as a result of professional questioning, changing life paths and professional paths that we are all now facing.
The development of autonomy, learning at one's own pace, the learning path from student to autonomous adult were illustrated by Babette Mazet during her Master 2 research:
Learning with digital technology 
It is difficult to know what some occupations will consist of in the 2050s. However, we can easily imagine that the digital world, computer use, and the learning and awareness of new ICT will continue to develop.
Human resources are and will continue to be necessary to provide a framework for practices and systems, which will also evolve. Individual and collective support is and will be fundamental. The development of free will, a positive approach to making mistakes, motivation, a different relationship to knowledge, are all subjects and ambitions that can be tackled from a very young age to provide results in the adults of the future.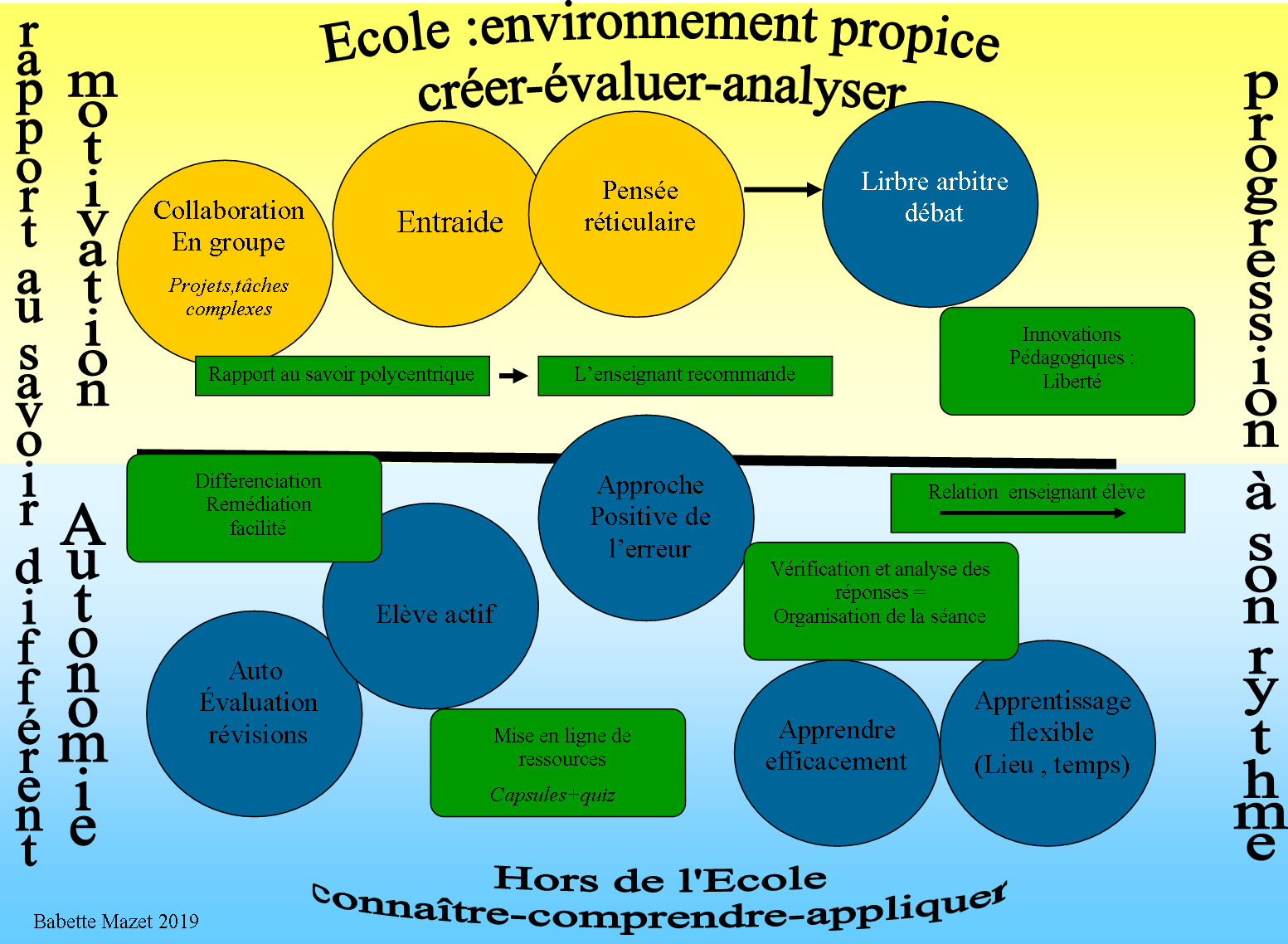 ---
[1] Babette Mazet studied digital practices in schools through observation and research, first as a student and then as an education professional. She answered a series of questions, which are reflected in this article. These exchanges follow on from her Master 2 thesis, defended in July 2019 at the University of Southern Brittany.
[2] See the website of the French Ministry of National Education and Youth, which summarizes the ambition of digital technology for education and skills https://www.education.gouv.fr/cid133192/le-numerique-service-ecole-confi...(link is external)
[3] President of the French Republic F. Holland (2014). Speech for the start of the 2014 academic year at the inauguration of the Louise Michel middle school in Clichy-sous-Bois.
URL:http://www.elysee.fr/declarations/article/discours-lors-de-l-inaugurati…(link is external)
[4] Prensky M. (2001). Digital Natives, Digital Immigrants - On the Horizon -MCB University Press, Vol. 9 No. 5.
[5] PIX is a platform, and an application based on the digital skills reference framework that aims to monitor the lifelong development in an individual's level of mastery of digital skills. The Pix platform is already starting to build up its content, and the courses are free for all audiences. For students and staff of the National Education system, certification will be free and will take place in schools. But the transition to digital skills certification will come at a cost for all others (€40, of which €35 will be paid to approved certification centres). It is unfortunate that the scheme will come at a cost for some (we may hope that the jobseeker scheme, Pôle Emploi, will cover these costs), but it is fortunate that it is free of charge for staff of the French National Education system, fulfilling the promises of the digital plan in its pillar on training. <www.pix.fr&gt(link is external);
[6] CREDOC, Surveys on "Living Conditions and Aspirations of the French". Digital Barometer 2018, 18th edition. Table 17 on the rate of home computers, page 58.