New drive for social justice – economic benefits resulting from innovative education and labour market projects
Increasingly flexible employment terms, new working time arrangements and new (atypical) working relationships, and the continuing horizontal and vertical gender segregation in the labour market all require a flexible response in terms of education guidance that is both empowering and sensitive to questions of gender and diversity. In order to achieve a situation that benefits everyone, it is important to factor in the needs of all stakeholders when designing and developing programmes and resources. The aim of this article is to show how the connection between social justice and economic progress can be incorporated into career and education guidance. As the managing director of ABZ*AUSTRIA, I have spent more than 27 years working at the intersection between women, economics and politics and on linking counselling, guidance, labour market policy and education policy with economic benefits. This combination is necessary in order to promote gender equality on the labour market, in education and in the economy, all in a sustainable way.
Current challenges for education and careers guidance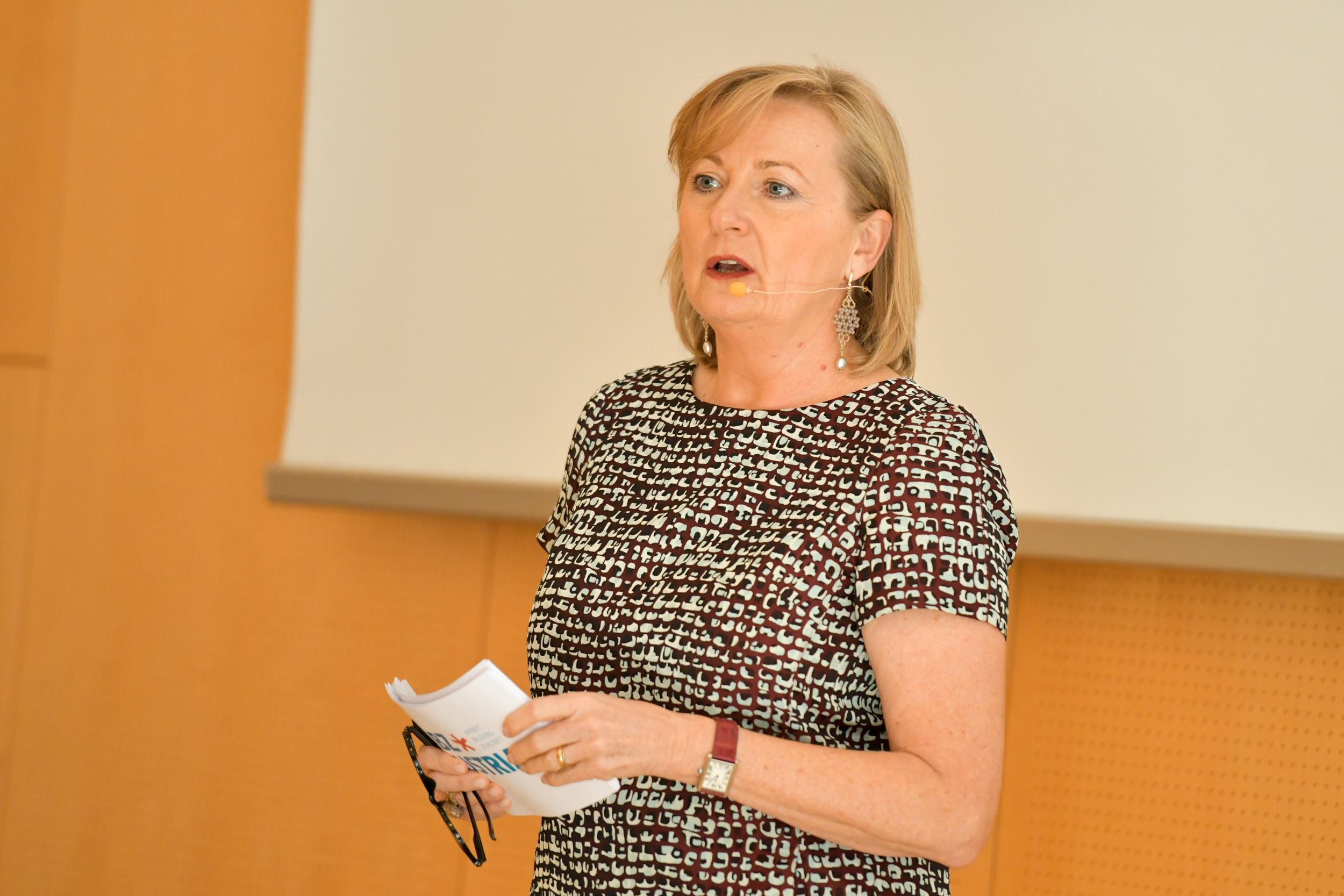 How can education guidance be designed so that it can provide adequate and long-lasting support, particularly during periods of upheaval or transition? Who has access to lifelong education guidance? Which skills will be needed on the labour market in future? How can informal and formal skills be brought to light through education guidance? How can education guidance contribute to greater social justice and participation? These questions represent the current challenges that education and career guidance organisations in Austria must tackle in order to be able to sustainably achieve the aim of 'access to education for all'.
Women and the labour market – an increased risk of poverty
In the EU and in Austria, 67% of women are in employment. This figure has increased over the last few years, although this has also been influenced by the rise in part-time work. 48% of women in Austria work part time – an unusually high figure compared to the rest of the EU. There are various reasons why so many women work part time, but the most common is that they have children or other relatives to care for. The main reasons why men choose to work part time are the desire to work less or to combine work with other training and development opportunities. Women are also much more likely to have an atypical employment situation. Such situations include part-time work, freelance contracts, temporary employment, minor employment and fixed-term contracts (Statistik Austria)[1]. The high number of women in non-permanent part-time employment ultimately has an impact on the income, assets and pensions of women. As a result, the net assets of women in Austria are worth on average 23% less than those of men.[2] This inequality has consequences on an individual level within the home, but also on a societal level: having assets means having more options and power, both for important and more trivial matters.
Another alarming figure is that single-parent households are most at risk of poverty or exclusion, with a rate of 44%. This primarily applies to single mothers. For retired women living alone, there is a 26% chance of falling into poverty, while for retired men living alone, this figure falls to 15%.[3] The combination of putting a career on hold, working part time, and having to navigate structural disadvantages, for example as a result of industry-specific segregation, leads to an increased risk of poverty among women. For education and career guidance, this means there must be an increased focus on the issues surrounding poverty and the risks of poverty so that counsellors are able to provide comprehensive support and advice.
The 'Gleichstellungsindex Arbeitsmarkt'[4] (labour market equality index), published by AMS Österreich, which can be seen as a 'gender barometer' for the Austrian labour market, confirms the precarious situation for women on the labour market. The equality index combines a set of indicators across work, income, education and family, with a total of 30 variables being used to calculate the labour market equality index. The results from the 2017 report show that women score on average only 71% of the male value. There is almost no change in this figure compared to the 2015 results.
The biggest difference relates to the issue of family. In the categories 'Returning to work after parental leave' and 'Compatibility of career and family life', women score only 39% of the male value. What does it mean for education and career guidance if the target group 'Mothers' is confronted with such structural discrimination? This question is very important when it comes to the future of education guidance.
These analyses of the situation of women on the labour market reveal the enormous structural inequalities in terms of the labour market, education and social security, which education and career guidance must also take into account.
How does ABZ*AUSTRIA incorporate the right to social justice into its daily work? 
On 12 January 2016, all Federal Ministries in Austria were tasked with implementing the 'Agenda 2030'. This policy comprises 17 goals that define future requirements for a more sustainable and just society. 
The following goals give rise to various questions that we can use to guide our daily work as well as the services and support we provide.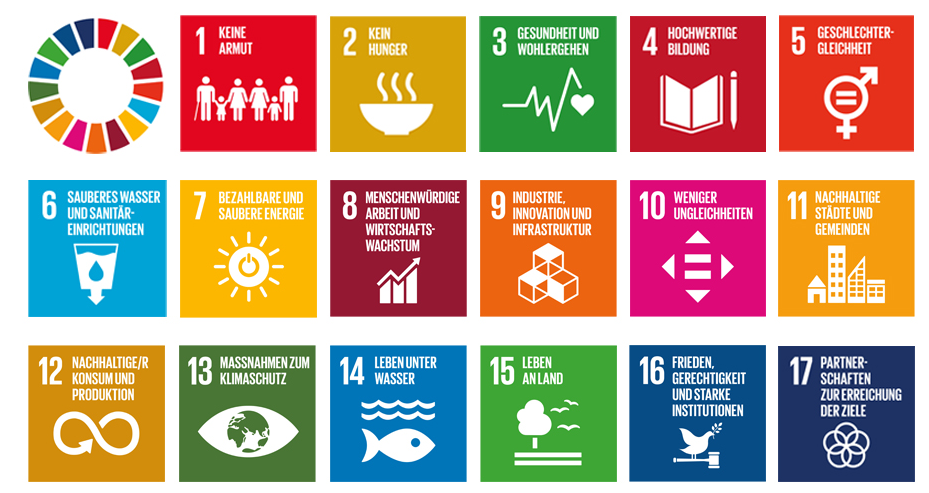 Goal 4: High-quality education
This goal incorporates the questions of integrated digital education, participation opportunities for everyone in high-quality education and continuing education, equal pay for women and men, the dismantling of gender-related barriers on the labour market, innovative regional development and the integration of refugees.
In order to achieve this goal, ABZ*AUSTRIA contributes to the debates on New Work, New Leadership, gender mainstreaming and diversity management. Through collaboration with companies and regions, ABZ*AUSTRIA is able to support structural and cultural change. 
This goal gives rise to questions relating to balancing career and personal life, equal pay, equal opportunities when returning to work, equal representation in managerial and executive roles, career progression opportunities and the right to continuing education (on the job).
Goal 8: Decent work and economic growth
In order to achieve this goal, ABZ*AUSTRIA contributes to the debates on New Work, New Leadership, gender mainstreaming and diversity management. Through collaboration with companies and regions, ABZ*AUSTRIA is able to support structural and cultural change. 
This goal incorporates the questions of integrated digital education, participation opportunities for everyone in high-quality education and continuing education, equal pay for women and men, the dismantling of gender-related barriers on the labour market, innovative regional development and the integration of refugees.
Education and career guidance at ABZ*AUSTRIA – equal opportunities and equality
ABZ*AUSTRIA is guided by the goal of the Federal Ministry of Education and Women's Affairs, 'to enable access to education for all, i.e. to overcome all obstacles regardless of gender, ethnic background etc. and to achieve "barrier-free access" at all levels'.5]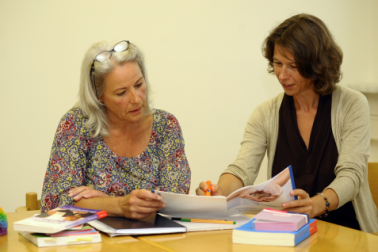 ABZ*AUSTRIA provides education guidance for different target groups and in various formats. As interdisciplinary issues, gender mainstreaming and diversity management come into play in all sorts of ways: individually as part of our work with women and girls; in our work with the public; through campaigns, events and media work; and when providing advice to companies. While gender mainstreaming is geared towards ensuring gender equality in all areas and creating structures that allow women and men to enjoy equal roles at all (company) levels, diversity management focuses more on recognising and making the most of the potential and capabilities of all female clients and employees.
In terms of education guidance, for example, this means that the 'gender' perspective is incorporated into all phases and at all levels and is geared towards ensuring equality and equal opportunities. It is essential that advisers are able to approach the topic of gender from different perspectives in order to really be able to influence our way of life, the professional world and societal frameworks. This will allow for measures that fight stereotypes relating to gender and diversity in order to achieve equality aims.
"The professional support I received allowed me to change my life for the better. Through my own hard work and the support of my coach, I was able to make progress both on a personal and professional level, improving my personal well-being, making home improvements and finding a better-paid job.  The FBZ is invaluable, informative and geared towards women." (Participant of the ABZ*Frauenberufszentrum – the women's career centre).
How we work: basic principles and methods
People can only participate in society and the labour market by building on and acquiring a range of skills. ABZ*AUSTRIA offers individual coaching sessions and group sessions that focus on resources and skills. 'Competence' incorporates individual, specialist theoretical and practical knowledge, abilities and skills. [6]
ABZ*AUSTRIA uses a definition of competence that covers formal, non-formal and informal education and skills. The key to every service we provide is being able to recognise, identify and acquire various skills. The acquisition of non-formal and informal skills not only helps participants look for jobs but also significantly boosts their sense of self-worth, increases their self-efficacy and enhances their societal participation (see also Eichberger-Jesenko/Pretterhofer 2007, p.8 onwards).
Gender-homogeneous groups for successful learning
Nearly all our sessions take place in gender-homogeneous spaces, in order to afford female participants a 'safe space' in which they can learn, ask questions, reflect and exchange views and experiences. Reflecting on traditional gender stereotypes within the field of education is particularly important. Gender segregation is still very common when it comes to training and career paths in Austria. This is particularly evident in apprenticeships: three of the ten most common apprenticeships (retail, office administration and hairdressing) are chosen most frequently by women (percentage of women between 68.7% and 94.5%), while metal technology, electrical engineering, automotive engineering, installation and building technology and masonry are selected almost exclusively by young men.[7]
In these group workshops, women have the time and space to contribute their own personal experiences and to gain experience of having their voices heard and their skills recognised. This allows them to recognise and enjoy their own knowledge rather than simply feeling like a student. The primary aim is to boost the self-confidence of these women such that they are able to explore and identify their own skills and resources. Knowledge of societal contexts is important today in order to be able to navigate the labour market and training sector, as well as being able to deal with future developments and to recognise how much scope we each have for action. 
Networking and efforts by companies to effect sustainable change
ABZ*AUSTRIA is part of a large network comprising contact partners working in science, economics, politics and media. As a social profit organisation, ABZ*AUSTRIA is a member of various networks, such as arbeit plus, an umbrella company for social organisations in Vienna; the network 'Unternehmen für Familien', which unites companies who are keen to improve the balance between work and family life; and the Social Charta. ABZ*AUSTRIA is also involved with the European Institute for Gender Equality.
The organisation has links to the widest range of multiplicators and cooperation partners. These include social partners, expert scientist groups and journalists. The diverse range of training providers and recipients has been a key feature of ABZ*AUSTRIA since the very beginning and has formed the basis for high-quality, professional and sustainable work in the adult education sector. This enables timely reactions to future trends and even the ability to influence such trends.
The company provides support for a range of activities, from the acquisition of companies and the matching of potential employees and companies, to the organisation of corporate training with takeover options and mediation in the workplace.
The close collaboration with companies enables a win-win situation for both our participants and the companies. These collaborations lead to secure jobs for women and to new employees for the companies.
The fact that our company has such a narrow focus also helps ensure the quality of all our services. Following our courses, do the women we advise understand the needs of the labour market? We need to understand company requirements so that we can better prepare the women we work with and support them as they (re)start their careers. Digital skills are a major focus here. Many women are very confident using digital media at home, but do not think they have the necessary skills when it comes to digitalisation in a professional environment. By taking part in company visits and training courses and completing short internships, plus the support of their trainers, these women are able to dispel those initial doubts, learn to understand the real requirements of the workplace and boost their self-confidence. The company training options and workplace trials are particularly useful tools that benefit both the participants and the companies. The women who set up the links to these companies focus on companies that are interested in pursuing long-term collaborations with the women.
The support offered to companies and regions who are making specific changes to gender-disadvantaging structures and cultures does, moreover, have a lasting impact on achieving equality on the labour market and in economics. It is important that our clients are qualified, but also that companies remain open and willing to change.
Education and labour market projects: our 'good practices'
The following good practices dating back to 1999 show the potential for linking education and career guidance with company activities and developments on the labour market. This demonstrates that ABZ*AUSTRIA successfully recognised the need for and implemented these links across all levels at a very early stage.
Fancy – mobile internet for women
As part of the EU's city district development programme URBAN, the project 'fancy' set out to improve the computer and internet skills of the women living in the URBAN zone in Vienna. The project's concept was based on the principle of low-threshold access, which aims to remove barriers that specifically stop women from being able to continue their education. By allowing only women to participate, making the courses free of charge, not requiring prior IT knowledge, ensuring the location of the course was as close to the women's homes as possible, and designing the course to accommodate circumstances particular to women, the intention was to encourage as many women as possible to take part. Another part of the project focused on involving small and medium-sized businesses in the URBAN zone by training their female employees.
Bimm – Berufliche Integration und Mentoring für Migrantinnen (professional integration and mentoring for female migrants)
This project was launched by ABZ*AUSTRIA on behalf of the then-named Bundesministeriums für Wirtschaft und Arbeit (Federal Ministry for the Economy and Employment) as part of the EQUAL development partnership InterCulturExpress.
It is extremely difficult for qualified female migrants to find work in Austria that is relevant and appropriate to their training and qualifications.  Qualifications obtained in their home countries are often not formally recognised in Austria, making it almost impossible for them to enter the labour market. But even in cases where qualifications are formally recognised, female migrants rarely manage to find a job to match their skills.  They often do not have a good enough understanding of the 'rules' for navigating the Austrian labour market and do not have the right professional networks or contacts. This is where the mentoring programme comes in. Women who are already on the career ladder support and guide female migrants looking for their first role and help them achieve success.
KuCk – Kompetent und Gesund (competent and healthy)
From 2011 to 2013, this project focused on supporting women over 35 who were working as mobile carers, helping them to retain their motivation and job satisfaction in the long term, to find opportunities to influence their own work in a way that valued their existing skills, to make the most of continued training and advanced qualification opportunities and to reduce the psychological and physical strain on them. Four mobile care companies based in Vienna came on board as cooperation partners to support the development and implementation of the project.
Modular workshops were offered for women working in interface roles. The specific content and all organisational matters were agreed together with the cooperation partners. As part of the project, an app was developed that female employees could use at a time to suit them in order to learn about and start implementing strategies to promote good health and reduce strain. The decision to go with this specific product was made together with the cooperation partners.
About the author:
Manuela Vollmann is the founder and managing director of the social profit organisation ABZ*AUSTRIA. Founded in 1992, ABZ*AUSTRIA aims to ensure equality for women and men on the labour market, in economics and in education. She is an expert on equal opportunities, Work 4.0 and innovative leadership models and is often asked to give presentations and take part in panel discussions on these subjects. Her work focuses on integration in education and labour market policy and on helping women advance their careers. She has written and edited numerous expert articles on the equality of women and men in economics and society, is the chair of the board of arbeit plus and the representative of arbeit plus on the board of the European Network for Social Integration Enterprises, is on the advisory board of erwachsenenbildung.at and on the advisory board of Vienna's education guidance service.
This article is based on notes and transcripts from the keynote speech as part of the Euroguidance Conference (link is external) 'Opening Opportunities – Career guidance approaches through a social justice lens' on 7 November 2019 in Vienna.
---