New approaches and tools for strengthening guidance and validation in adult education - third day of study visit
Two colleagues from the Slovenian Institute for Adult Education (SIAE), Alja Gladek and Urška Pavlič, visited Brussels in October 2021, as a part of the Erasmus+ mobility project, financed by the European Commission. Since they are both working at the Guidance and validation unit of the SIAE, the main goal of this mobility was to acquire new knowledge and experience in the field of guidance and validation of prior knowledge and to design an innovative approach to promoting awareness of one's own competences and potentials that has motivational effects on adults.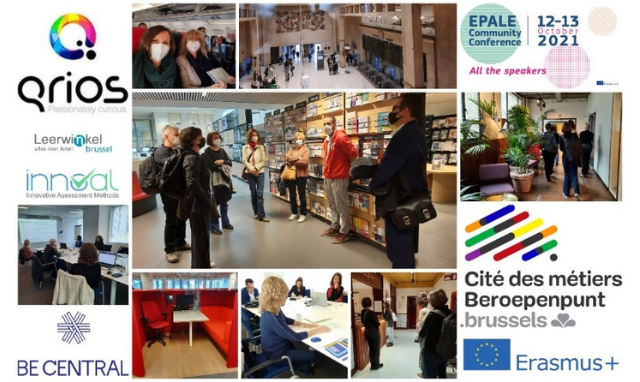 A summary of the study visit you can read here.
Day 3: 14th October 2021
A special surprise was offered by the final part of the visit, the visit to the BeCentral digital campus. It was developed in an abandoned space at the central train station in Brussels and it offers a variety of opportunities for learning about the digital world, both for beginners and enthusiasts and highly skilled "geeks".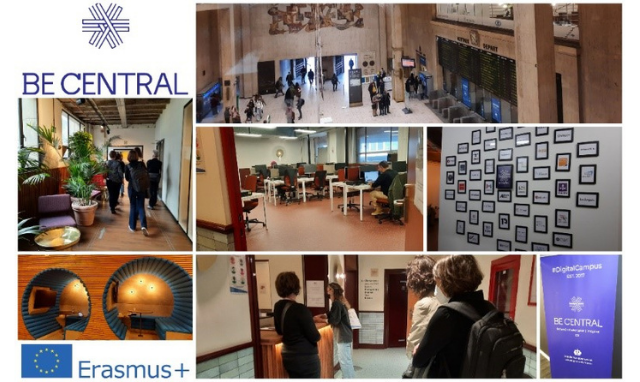 It is based on the vision of a handful of founders who attracted great architects and financiers to their idea. They constantly search for new ideas and partners, without any public funds. They are very proud to be financially independent.
Alja Gladek and Urška Pavlič both work at the Guidance and validation unit of the SIAE, currently on an ESF project Professional support to information and guidance activities and validation of non-formal knowledge 2016-2021, financed by European Social Fund and the Slovenian Ministry of Education, Science and Sport. Their work includes the development of professional materials, programmes and approaches, professional support to service providers throughout Slovenia and cooperation with stakeholders.