New approaches and tools for strengthening guidance and validation in adult education - first day of study visit
Two colleagues from the Slovenian Institute for Adult Education (SIAE), Alja Gladek and Urška Pavlič, visited Brussels in October 2021, as a part of the Erasmus+ mobility project, financed by the European Commission. Since they are both working at the Guidance and validation unit of the SIAE, the main goal of this mobility was to acquire new knowledge and experience in the field of guidance and validation of prior knowledge and to design an innovative approach to promoting awareness of one's own competences and potentials that has motivational effects on adults.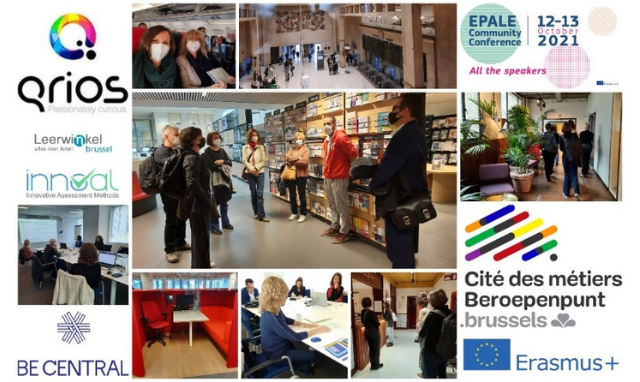 A summary of the study visit you can read here.
Day 1: 12th October 2021
Nathalie Druine from the Transversal Policy Unit of The Flemish Ministry of Education and Training kindly greeted us on the first day. As an introduction to the study visit, the colleagues from the Ministry presented the system of adult education in Flanders and the development and current activities in the field of validation of non-formal and informal knowledge.
In her presentation, Monika Conkova introduced the field of formal adult education in Flanders and its placement in the wider system of adult education.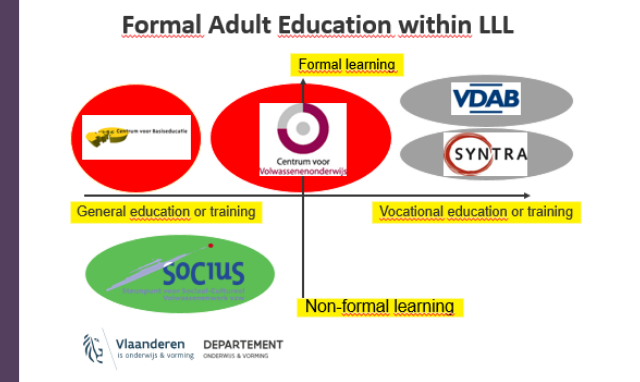 Nathalie Druine presented the history and the development of validation and recognition of prior knowledge, skills and competencies of adults and the implementation of the new law governing this field. With this, she introduced the term "EVC - Erkennen van Verworven Competenties ", which is used in Flanders to describe the recognition of acquired competencies. The new legislation in the field focuses on validation in the narrower sense, covering the last two (out of a total of four) phases of validation process - assessment and certification.  
The transposition of this policy into practice was presented by Ellen van Baarle, who in her presentation covered both the process of preparing an evaluation program for an individual professional qualification and a description of the current state of policy implementation.  
  Accompanied by Nathalie Druine, we visited Qrios, an adult education centre in Genk, known by the excellent results they achieve in the field of validation of professional competencies. The factors of their success were thoroughly described by educators, mentors and other personnel that provide individual support to adults in validation process and are responsible for the quality of validation procedures.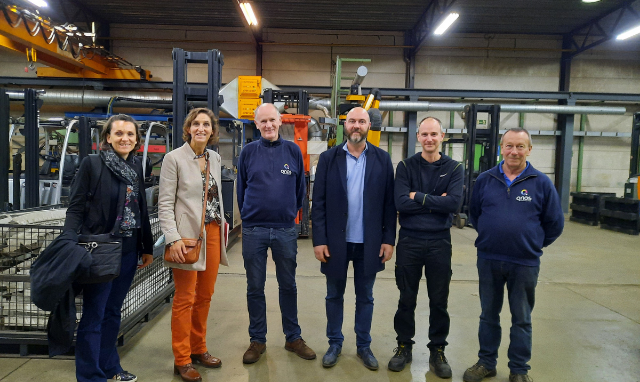 Alja Gladek and Urška Pavlič both work at the Guidance and validation unit of the SIAE, currently on an ESF project Professional support to information and guidance activities and validation of non-formal knowledge 2016-2021, financed by European Social Fund and the Slovenian Ministry of Education, Science and Sport. Their work includes the development of professional materials, programmes and approaches, professional support to service providers throughout Slovenia and cooperation with stakeholders.