Mistakes made when running educational webinars
Today, there is not a single person in the world of education who has not heard about webinars as a form of synchronous distance learning. Saying that this is a new form of training would be untrue, because webinars were a novelty ten years ago. Today, although they are not exactly a norm, they are popular enough, so in order to offer them you need to do it really well. You no longer can make excuses by saying that you explore virgin territory of educational technology. What has made webinars popular and valued?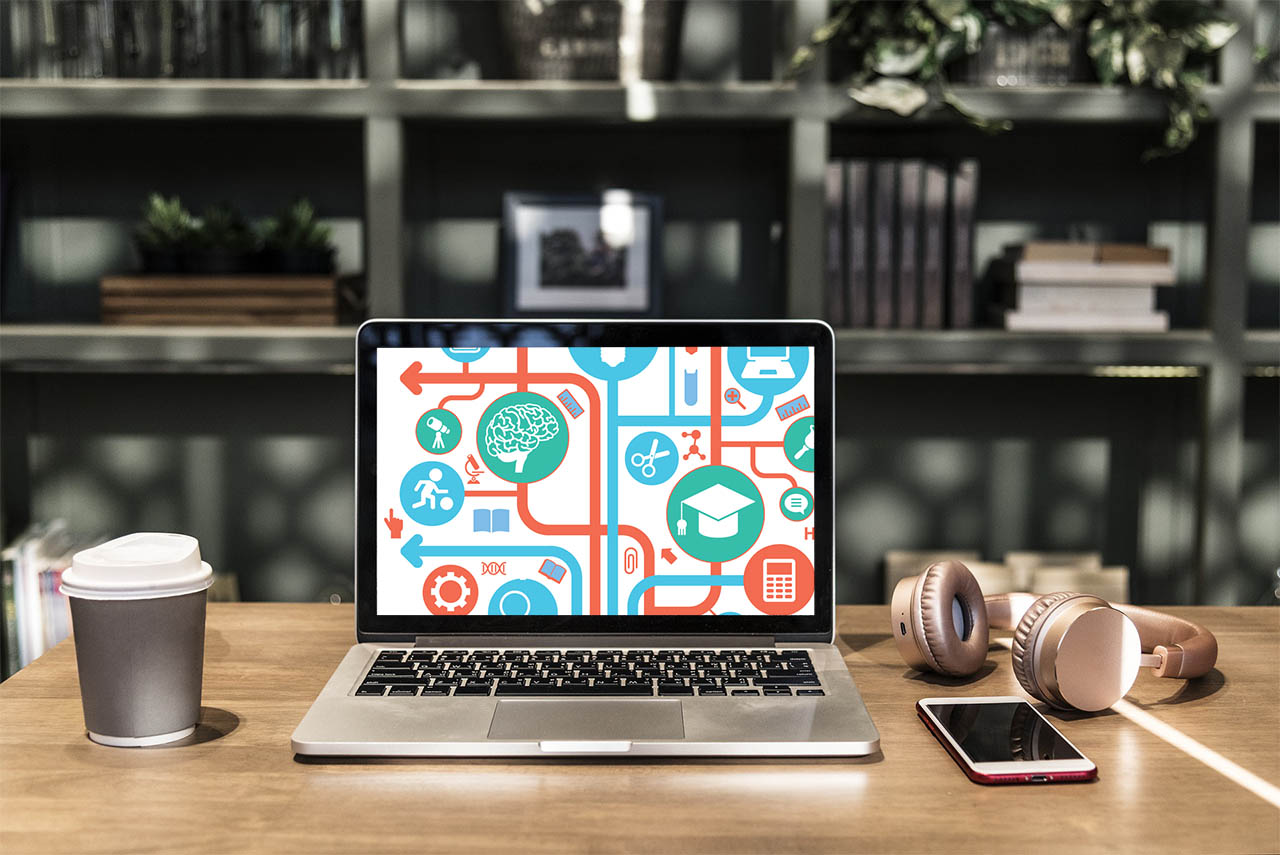 First of all: they are easy to use. Although they are based on technology that can sometimes scare or cause trouble to inexperienced educators, they can be run in a relatively easy manner. All you need is a good Internet connection, computer and Internet camera. Quite often no additional software is required, because webinar software is available online and embedded in a web browser. So you are just a few clicks away from launching a webinar.
What else do you need? Communication using video and audio has become very fashionable  in recent years and webinars follow this trend. This is one of the reasons why this learning method has become popular as a marketing tool. As a result, marketing specialists have taken notice that they can sell by teaching, which does not always prove successful, but it is difficult not to observe this phenomenon when entering the word "webinar" in a search engine.
So, if it is so good, why it is not perfect? Here are five reasons why, which I can list on the basis of my experience as an author, methodologist and producer of more than 2,000 webinars:
Monologue instead of instruction
This is definitely the biggest mistake. Far too often a lecture is given instead of training. Most commonly, you can find talks lasting around one hour, which are rounded off with a series of questions and answers. Sometimes, a survey can be included. Unfortunately, this is definitely not enough to call such a webinar training. Even experienced trainers tend to forget that there is a process named Kolb's cycle, which can be applied in webinars.
Of course, certain restrictions of this form impact on interaction, but this does not mean that you cannot schedule a 45-minute on-line session  in the form of a micro-training. You should also remember that you have a set of trainer tools, such as: chat, quiz and whiteboard. What is more, the contents of the training should be adapted to the process.
Replicating traditional training
This mistake is made by those who train people, but are not professional coaches or simply have forgotten what this work is about. When commissioned to run a webinar, they do their best to squeeze in an 8-hour workshop into three quarters of an hour. In practice, this often translates into an extensive stream of consciousness and monologue presented to the audience (see the previous section), because you have a lot of content to be presented in a very short time.
And it is so difficult to omit some information, because 'everything is essential'. And this is what happens when you try to convert a traditional training into a webinar.
Yet, with this form of training, you must accept the fact that you can only focus on a small part of information and it is much better to focus on one aspect or topic than outline a broad spectrum of themes. Recently, I have participated in a number of training courses devoted go GDPR and all of them shared one fault; they only briefly discussed the topic, because the authors wanted to reach wide audiences. As a result, little was to be learned during those webinars.
Skipping video
A few years ago, it was the coach who took a decision whether to use a camera for the webinar or only focus on voice transmission. Today, everyone is so well used to video that avoiding the camera means depriving yourself of some of the tools offered by paraverbal communication. The camera can never substitute face to face contact, but is a useful tool when conducting training. There are certain cases in which you can give up video, e.g. it is still done in the United States, where webinars reach out to the interior, where broadband Internet is not prevailing. No video means less data transmitted over the network, which means that those without broadband access can still use the opportunity to participate.
However, saying that you can have a quality webinar without video does not appeal to me for one good reason; it simply does not make sense. Restricting yourself neither improves quality nor guarantees the success of your venture. You cannot claim that you optimise the production, because you neither save time nor money. Still, I am aware that feeling at ease when communicating online requires time and practice.
No communication
Every day, we face hundreds of various challenges in our private and professional lives. Some of them involve our daily chores, other are emergencies. And at the end of the day you often forget about small and less important things. Participation in a webinar is one of such things. So you should not be surprised that usually less than 50% of those who registered actually attend your event.
But sometimes the organiser is to blame. You can never overestimate straightforward communication sent at right intervals and in the right form. Registration confirmation emails should be sent to the participants at least twice: right upon the registration and on the day preceding the event. Such emails should contain only the most important information needed to participate. On many occasions, I have found out that too much information brings chaos. Once, a webinar participant came to my office to attend the event. You can laugh at that, but based on the theory of communication it is the sender who is mainly responsible for the success of the process.
In many cases, it is worth using additional means of communication, such as text messages, which presently are inexpensive and accessible to all.
Not paying attention to technicalities
Majority of us does not have much experience with technology, and webinars are technology-based. When conducting research on the subject, I have repeatedly realised that what webinar neophytes fear most is a breakdown they will not be able to prevent. The nightmare goes like this: you start and immediately realise that no one can hear you. Next, your presentation cannot be uploaded, and the participants complain that you are breaking up.
The reality is such that you need to check most aspects before you go online, and ease comes with experience. The first time is always difficult, and you should not make it even more difficult for you. It is worth requesting the assistance of someone who would act as a moderator and take over some responsibilities if a problem appear. You should be aware that some things cannot be avoided. Sometimes, especially in corporations, company network may be blocked to prevent webinar software to connect with it (for security reasons) and nothing can be done about it. Yet, the mere fact that you understand that the problem is not on your side will make you feel less insecure.
Webinars should be run on a well-tested hardware. You do not need to have a supercomputer, but you cannot make do with an old laptop computer, for which running Excel and an email application is already a challenge. It is worth to invest in a good quality microphone and use cable Internet access, not WiFi. Before going online, you must test video and audio settings. Following a relevant procedure is possible using virtually any software.
You can find more practical advice in the materials co-authored by me as part of the Webinar2Learn project.  The project was co-financed by the European Commission under the Leonardo da Vinci, Lifelong Learning Programme.
Piotr Maczuga - for more than a decade has focused on the issues related to the use of new technologies in adult education. Co-author of handbooks on webinars, webcasts, knowledge pills and other. Methodologists, author of training on the use of multimedia in learning and business and publications on the same topic. Head of Digital Knowledge Lab - an educational multimedia production studio operating in Poland as part of the Digital Knowledge Village ecosystem. His professional mission is to remove technological barriers for those who have ambitions to teach others and to contribute to the development of a society, which knowingly and efficiently uses the available tools.
translation NSS Poland