Migrant education: New trends in the Norwegian approach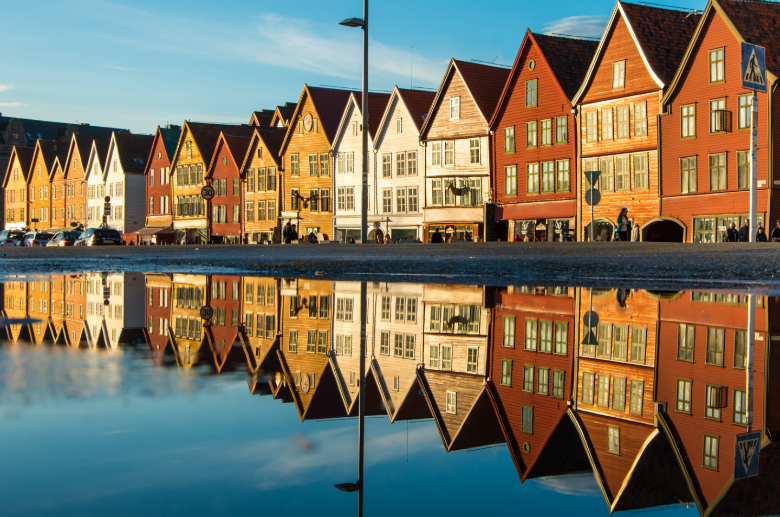 A recent report, based on data from OECD and Eurostat, and published by the Norwegian Directorate of Integration and Diversity (IMDi) has found that Norway is achieving better results than Denmark and Sweden and other EU countries in the areas of immigrant education, employment and income.
The country's relative integration success, however, is not necessarily a direct result of its immigration policies. The report mentions Norway's strong economic growth and low unemployment rates as the main contributors to the good results of integration policies, coupled with the fact that in the past years Norway has received a considerable number of working migrants, who are easier to get into employment than refugees.
There are still major challenges to solve, according to the report. Many immigrants are relatively poor speakers of Norwegian, and, even though Norway has the lowest immigrant unemployment rates among the compared countries, immigrants and those with immigrant backgrounds are still twice as likely to find themselves excluded from the labor market than ethnic Norwegians.
The recent increase in the number of asylum seekers arriving in the country has, of course, increased focus on the need to enhance the efficiency of Norwegian integration policy. Some interesting elements in the current Norwegian policy directed to the swift and efficient integration of refugees are:
Initiating the process of learning the main characteristics of Norwegian society as soon as refugees start their training, in combination with language learning, but not depending on any level of mastery of the Norwegian language. Refugees receive this training in a language they can understand, either their mother tongue or a majority language in their country of origin. Learning resources for this type of training in active citizenship are available online in 22 languages. The syllabus for this 50-hour course is presented as containing "important information about Norway and about your rights, opportunities and obligations in the Norwegian society."
Making language training relevant, which means making sure newcomers can practise their language as soon as possible in informal settings. Vox, the Norwegian Agency for Lifelong Learning, has recently organised training for volunteers who can assist newcomers to practise their language. This is not meant to obviate the need for specialised teachers, but to complement the teaching received in more formal settings.
Getting refugees into employment as soon as possible. Most measures in this area are still in the planning phase, but the main idea is to make sure newcomers have access to competence screening, validation of prior learning, and differentiated language training. The Norwegian approach is based on the conviction that refugees have something very valuable to offer to the municipalities that give them a new home.
Norwegian experts look forward to being able to exchange experiences with their European peers to further develop their methods. This is of great importance for the development of inclusive societies in our countries.
Graciela Sbertoli is chair of the Executive Committee of the European Basic Skills Network, EBSN, and Assistant Director for International Affairs at Vox, Norwegian Agency for Lifelong Learning.