Methods of more attractive foreign language education, excluding English as a medium of instruction for applicants for job and asylum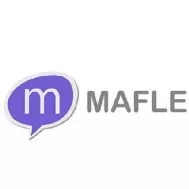 "Valodu Mape" SIA in corporation with partners from Austria, Estonia, Croatia, Finland and Spain has carried out Erasmus+ project "Methods of more attractive foreign language education, excluding English as a medium of instruction for applicants for job and asylum" (further "MAFLE"). The project period was from 01/12/2017- 30/09/2019.
Necessity to understand languages and culture has risen in accordance with possibility to change work place and to move from country to country. The political situation in the world has become more unstable and therefore amount of people arriving to EU countries has risen dramatically. To improve the person's development and employability in the labour market and integrate in the society, it is necessary for applicants for job and asylum to understand culture of the target country. Without knowing a language and interaction with local people it is impossible.
To assure opportunities for those people our objectives in this project were to create a new student book with less l grammar structures, with vocabulary tailored to their needs but in the same time it should be a high quality. The material is with more visuals and symbols, similar in Estonian, Finnish, German Latvian and Spanish languages and with a mix of methods for teachers.
All the material can be found on the project webpage www.mafle.eu. It can be downloaded and printed for teachers and students use.
Meanwhile we have reached other goals of this project: increased qualification of managing and teaching staff, cultural experience and exchange, research about applicants for job and asylum in participating countries, improved IT skills for teachers.
We are proud that by September this year all partner organisations can offer their students new language learning materials the staff with improved qualification. 
We hope that results of our project will help make language learning for adult people coming from different cultural and social backgrounds more attractive and easier to understand and it allows to continue the project with adding other EU languages to the created matrix and create additional online exercises for already existing units.
Project partners
Latvia - "Valodu Mape" SIA
SIA "Valodu Mape" is a language school with 15 years experience in language teaching for youth and adults including unemployed people, migrants and foreigners who have business in Latvia.
Estonia - Pärnumaa Vocational Education Centre
Pärnumaa Vocational Education Centre School provides professional competence, knowledge and skills on the basis of a basic and on the basis of a secondary school education.
Croatia - Dante
The Adult Education Institution Dante offers a variety of regional and international adult education workshops, courses, and programmes for foreign language learning, teacher training, transferable skills training, entrepreneurship and management training, as well as language and vocational courses for migrants.
Spain - Centro Superior Hosteleria Meditarraneoe
The main activities undertaken in the centre are training and acquisition of skilled students in cooking matters. The centre offers a wide range of educational programs concerning intermediate and higher vocational training in gastronomy such as catering and pastry,
Finland - Learning For Integration ry
The mission of Learning for Integration ry is to promote the learning of languages and cultural sensitivity of migrant, immigrant and refugee children and youth in Finland and other Nordic countries in order to facilitate their integration into the new culture and the development of a multicultural society. In addition, its purpose is to support Swedish learning in Finland.
Austria - Institut für Interdisziplinäre Bildung
The IIB, Institute for interdisciplinary education, sees itself as a pool of ideas and concept developers in education and training, in order to increase opportunities in the education and labour market.
Project activities
13.02.2018. - the first transnational project meeting in Riga, Latvia.
23.-25.07.2018. - teacher training in Rijeka, Croatia.
25.-27.10.2018. - teacher training in Linz, Austria.
16.-17.04.2019. - second transnational project meeting in Valencia, Spain.
28.08.2019. - third transnational project meeting in Valmiera, Latvia.
29.08.2019. - multiplier event in Valmiera, Latvia
01.04.2018-30.09.2019 - work on intelectual ouput/learning materials.
To get more information about project MAFLE please go to project webpage www.mafle.eu or contact coordinator of the project:Valodu Mape, Lilijas iela 2, Valmiera, LV – 4201, Latvia,E-mail: info@valodumape.lv; www.valodumape.lv
Erasmus+ project No. 2017-1-LV01-KA204-035430
Lelde Grava,Project Manager,SIA Valodu Mape