Marion Fields: A volunteer's most important skill is to listen – Job Shadowing Experience in London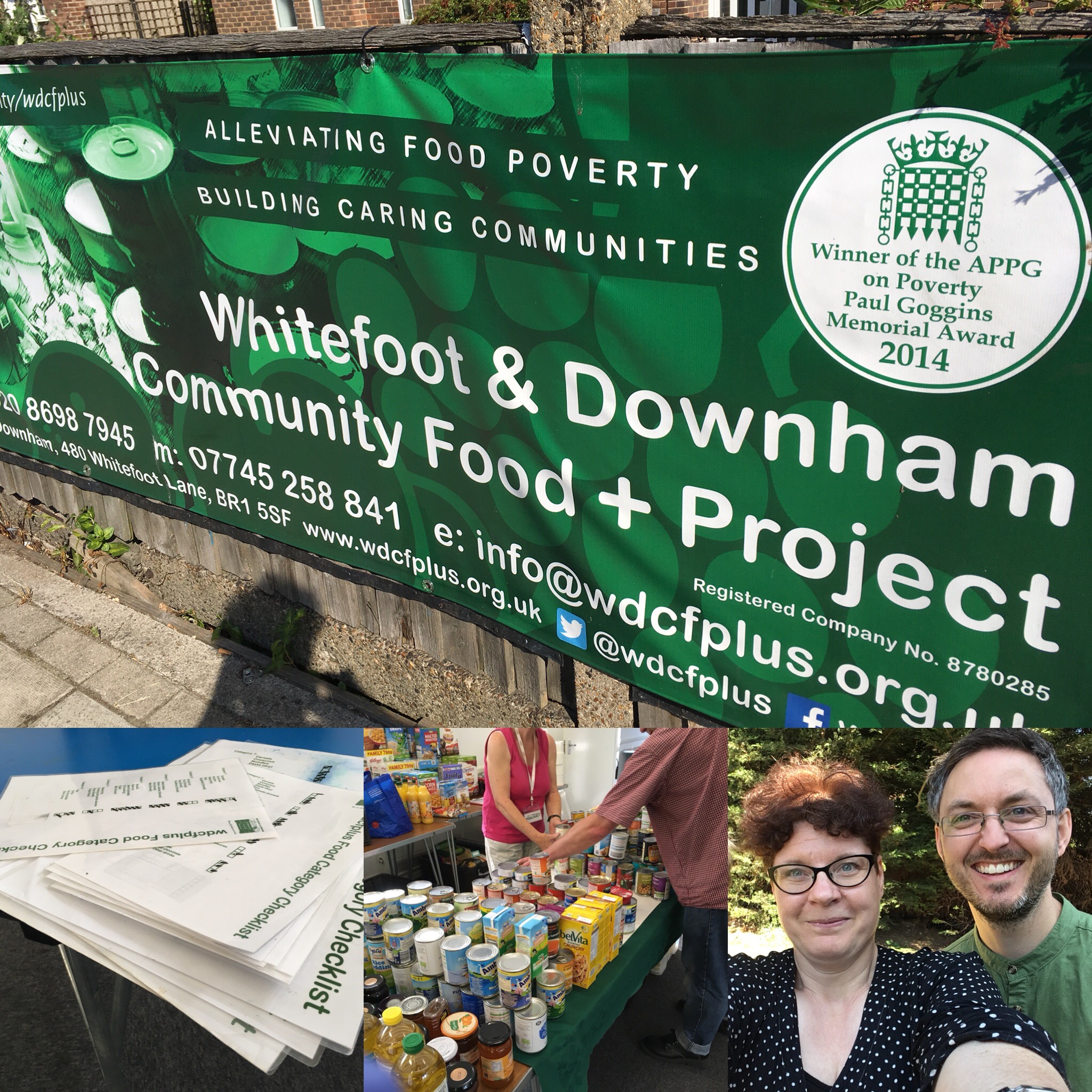 This summer, I travelled to London for an Erasmus+ job shadowing experience. I was hosted by my organisation's (Sivis Study Centre, Finland) long-term project partner Eco Communities, which is a social enterprise in South-East London serving the local community through libraries, training schemes and a variety of projects. I also visited four other organisations around the city, focusing my learning experience on managing volunteer training and learning as a whole: its strategic planning, impact and learner experience.
During my seven-day visit, I got to interact with volunteers and their managers whose work has a great impact on local communities: they run food banks, local community libraries, offer breastfeeding and family support and many other services.
I returned home with some concrete ideas to offer to Finnish voluntary organisations: for example, the Manor Gardens Centre in Islington organises feedback events where feedback from the activities is analysed together between staff and volunteers a couple of times a year with award ceremonies and food, which also from my experience is a great way to increase the impact of volunteering through building a joint understanding of the quality of the work.
I also learned many things to help my professional growth. I talked to library professionals about how they analyse their volunteers' training needs and had chats with a colleague at the National Health Service in Camden about how we use feedback. I currently manage projects and activities to create foresight tools for voluntary organisations and to improve their training strategies, and so I wished to focus on this area.
I gained interesting insight at Little Village Camden, a local family charity, about understanding the service user's point of view in training volunteers – my work experience from my student days at a second-hand children's clothes shop came in handy as I talked to volunteers and staff while we sorted donated clothes! I Another volunteer at a library reflected on his long-term experience as a sports coach and talked about strategies that make local sports clubs or associations self-sufficient.
But what is effective learning in volunteering, and how does it emerge?
The volunteers I interviewed had mixed opinions, even though they all talked about observing and learning from more experienced volunteers. Most of the them had had training, but they hadn't always found it as useful as learning by doing. In their opinion, nonetheless, training has more impact when the trainer has hands-on experience about the actual tasks at hand. We spoke about validation at a workshop I organised for volunteer managers. The feel that it is hard to introduce new validation tools when there are well-known achievement awards for volunteers such as the Duke of Edinburgh Awards in the UK.
What unites volunteers in Finland, the UK and everywhere is that the most important skills that are needed and developed in all kinds of tasks have to do with interaction. My organisation participated earlier this year in the Finnish national survey on volunteering, and volunteers mentioned most often that they gain interaction skills, regardless of the length or breadth of their experience. I found the same with the volunteers I met. They felt that their most important skill is listening and relating to others. This is particularly clear when working with people who are vulnerable, but it relates to all volunteering: people react to you most favourably when they feel they are seen and heard, which is also what we have found out in many evaluations.
The value of my job shadowing experience was greatly increased by the diversity of organisations and settings I visited. I could also reflect on many of the things we do well at home – for example, I would encourage all voluntary organisations to involve their volunteers in strategic planning, which will also help to increase the impact of training and learning activities.
Links to the places I visited:
Marion Fields
Sivis Study Centre
This article is part of a series of articles about learning experiences in the field of adult education in an European context. Our ERASMUS+ KA1 project is called "European Educational Know-how Supporting Civil Society".