Maria Joutsenvirta: To be civilised we need to slow down
Humans are interwoven with the non-human living world. A new task for civilisation is to repair our relationship with nature. There is no time to lose in making the change, but a sustainable future is created by slowing down.
If I were asked for one piece of advice for increasing the level of civilisation in society, I would say, "Dear adults, please slow down". In this article I will tell you why.
We live in a fast-paced technology-driven culture that puts the individual at the center. The structures of our society support the accumulation of material affluence and the ability to manage on one's own. Our culture is characterized by a constant search for novelty and the satisfaction of artificial needs. Nothing seems to be enough. People imagine that consuming evermore and earning more money increase happiness.
At workplaces people focus on performance and increasing efficiency. Agility is the key, and solutions are rushed. Constant performance and work methods that burden one's brain keep people busy and create exhaustion. The mind is overloaded while the connection to the body grows weaker. Feelings of insignificance become more prevalent.
The inability to be present for colleagues or family members prevents us from seeing the connection between everyday choices and the broader matters of life and work. Many people have no idea of what is worth striving for through personal choices or how much material prosperity is enough for living a good life.
The poor state of the climate and the limits of natural resources are pushed aside, out of mind.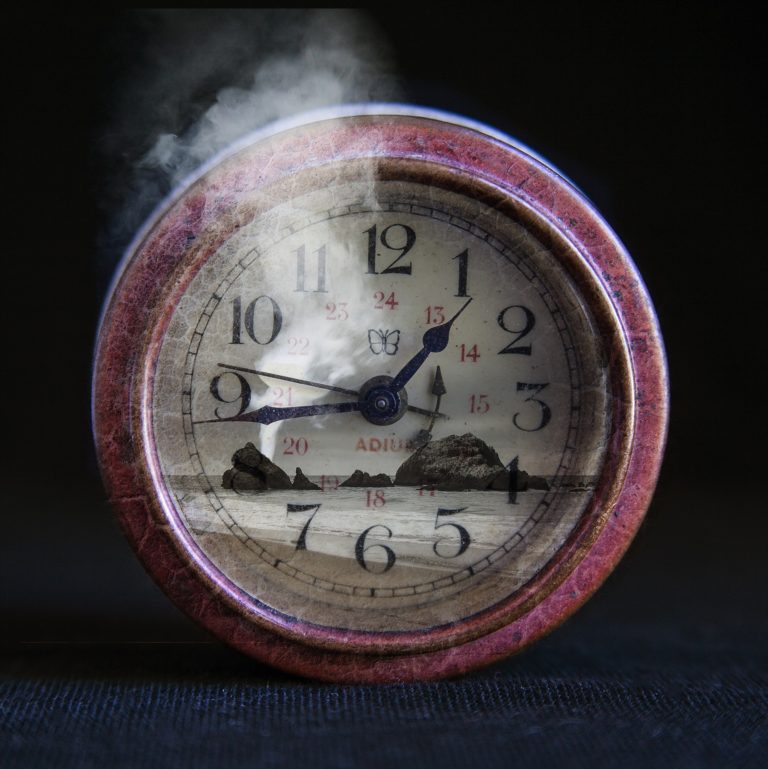 Photo: Martin Gonzalez, Picabay
THE SLOW TIME OF CHILDHOOD
Memories of my childhood pop into my mind. It was winter, and I was skiing with my older brother and my little sister in the middle of a coniferous forest next to my grandparents' home. It felt exciting to ski slowly on untouched, glimmering snow among the spruces and pines. We could not see very far ahead, but close to our bodies, nature was giving its best. We were explorers, navigating among the lower branches of the spruces that reached the ground. Our backpacks were stuffed with hot coffee and sandwiches prepared by our granny. The lowest branches of a large spruce provided us a readymade shelter for a snack break. There was no set timetable nor a clear destination to follow. We did not move fast along readymade ski tracks. No fitness watches were strapped on our wrists. Time did not exist to us in the linear sense. There was an intense feeling of the present moment mixed with the sensing of a cyclical time that connected us to the cycles of nature and the organic rhythm of our own bodies.
Could a sustainable future arise through guidance by the "slow time" that we experienced as children? An intense present moment. A gravitational connection with the self and with nature. Progress that takes place through the bodily rhythm. Curious wandering together with no specific destination.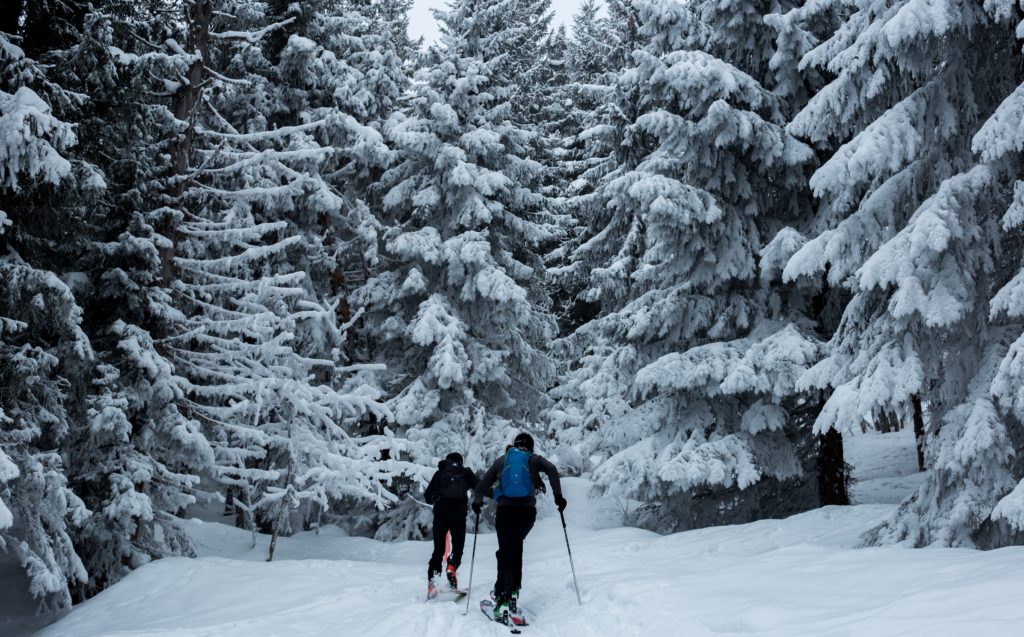 Photo: Victoire Joncheray, Unsplash
FROM AN EXPLOITATIVE TO A RECIPROCAL RELATIONSHIP WITH NATURE
Our children will experience a world whose life-sustaining force will depend on decisions that are made now. We adults must slow our pace and make a fundamental change of direction. We need to achieve a radical and well guided societal change, where our quest for well-being is adapted to the environmental boundaries of the Earth (safe operating space for humanity). This task is huge, because the climate crisis is also linked with biodiversity loss and the sixth mass extinction. The rapid disappearance of numerous species has been repeated in the past because of natural forces. The sixth mass extinction that is sweeping our planet right now is caused by humans.
Human life is completely dependent on non-human nature and its cycles. It is unsustainable that our concepts of both civilization (Bildung) and the economy are still based on an exploitative relationship with nature and the separation of humans from nature.
Changes in the climate, soil, and the water cycle will define our children's future much more than we can yet understand. A good future will depend on our ability to turn the exploitative relationship with nature into a reciprocal one. For a country like Finland, where excessive consumption is the norm, that transformation will measure the degree of civilisation.
The cultural change is easier to achieve when we diversify our relationship with time. The climate is like a big ship that turns slowly. Therefore, our success in responding to climate change will not be evident for a long time. The time span of human work must nevertheless be radically changed. We need to move from a short-sighted search for consumption and profit to an economic model in which both materials and values are recirculated. We need to widen our understanding of prosperity and the creation of societal value.
CIVILISATION IS A NEW KIND OF AGENCY – ARE YOU READY TO GROW AS A HUMAN?
Even though there is a pressing need for finding solutions that are able to renew our culture fast, we should learn to slow down. 'Transformational leadership and learning' is an emerging model that tackles these challenges. It has at its core an ability to slow down in order to sense the world in a more holistic way and to notice the intertwined nature of things.
The way in which we experienced time as 'weighty and slow' in our childhood could prove helpful.
Transformation refers to the development of adults towards more complex ways of knowing as well as to a metamorphosis in human agency. The solutions will not arise from traditional models of efficiency or learning. We need to admit that we do not know everything, and we must put an effort into a deep learning together with others.
In gravitational, slow moments it is possible to let go of old beliefs and to create new connections from personal experience. Empathising with the situation of other people and other species helps us visualise the necessary lifestyle changes at a concrete level.
Knowledge achieved through our senses and our own experience will grow in importance. What makes us experience and experiment new things, helps us to open up to different kinds of worlds. This gives rise to a transformational renewal: we start to see connections between different things from a holistic perspective, and these connections can be made more visible.
Civilisation means that we adults are able to continue growing as human beings and to question the beliefs of our unsustainable lifestyle. What is genuinely significant in our lives? What is not needed? How can we create a good life outside those activities that optimise utility and personal achievements?
Not all habits for seeking a good life are ethically acceptable nor realisable from the perspective of the carrying capacity of the earth. We must change the foundations of our existence as humans, our knowledge, and our actions. As members of communities and society we can begin to watch, experience, and live life differently.
Only by slowing down can we succeed in changing how we exist in the world and in creating a sustainable future for our children.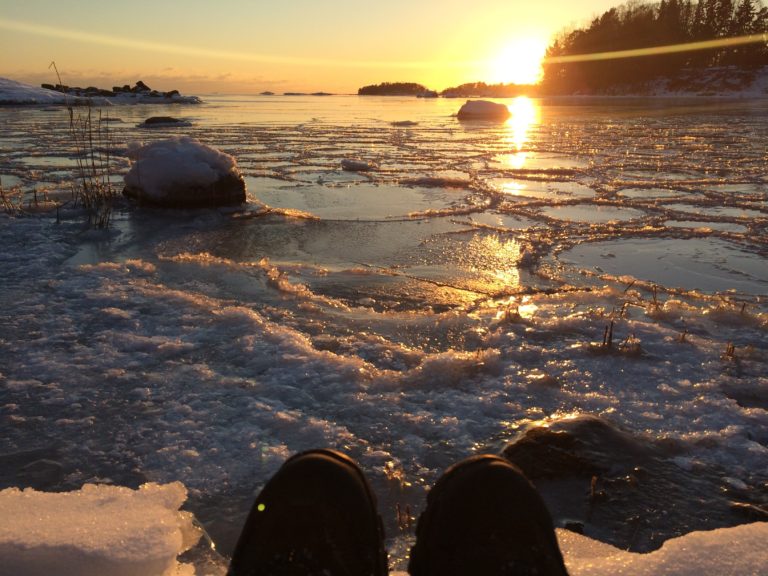 Photo: Satu Heimo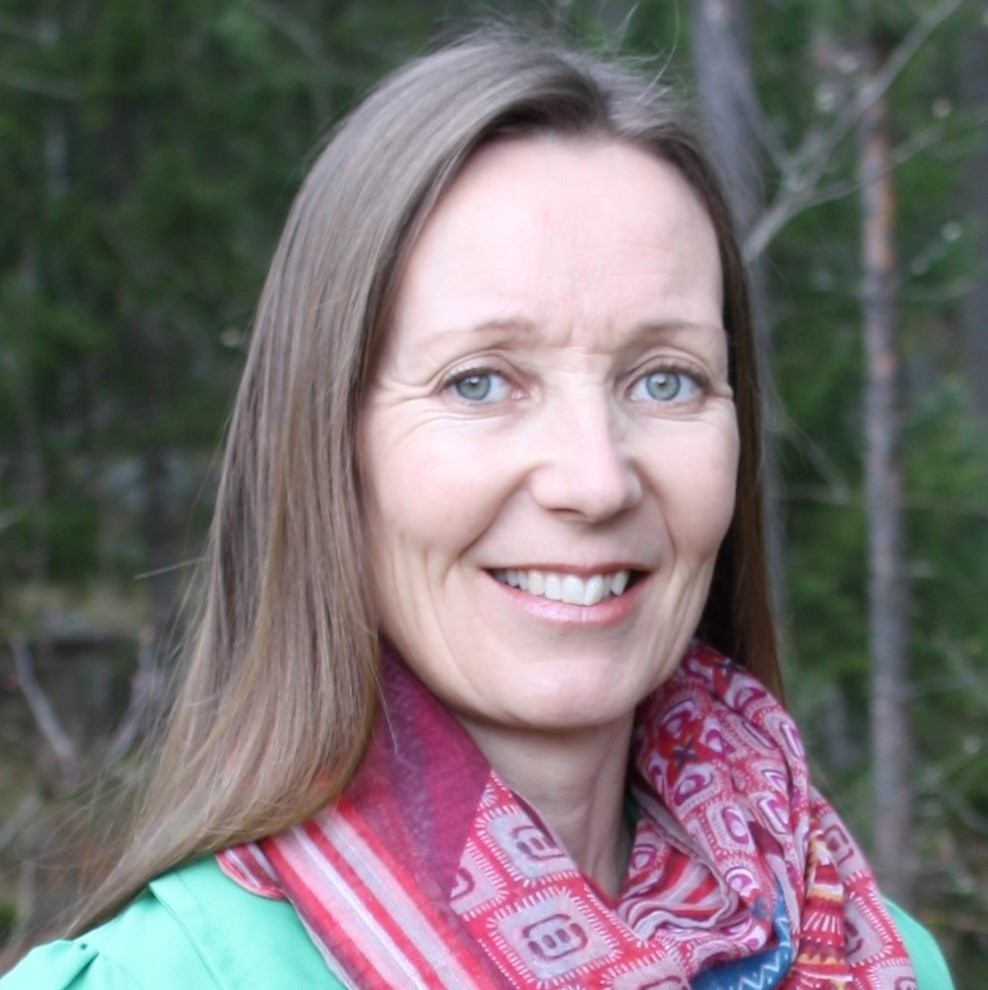 Maria Joutsenvirta PhD (Econ), is a researcher and a learning designer. She is interested in steering the direction of social development onto an ecologically and socially sustainable path. Maria likes to design and be part of transformative learning processes that guide people to a holistic experience in the creation of a sustainable future. Maria also likes to wander in nature. She feels that nature offers both endless sources of wonder, as well as a strong foundation for humanity in a post-material age.
The text was originally published in Finnish in the blog of the Freedom and Responsibility of Liberal Adult Education programme on 9 February 2021. EPALE Finland is responsible for the translation of the text.
The Freedom and Responsibility of Liberal Adult Education (SVV) programme will be publishing a blog by the name Sivistystori in 2021. In the blog, researchers and experts of liberal adult education and SVV's partners with an interest in general knowledge and education write about educational work and the importance of general knowledge and education in society. The blog will be published on SVV's website approximately once a week. 
Text: Maria Joutsenvirta