LITHUANIA Senior Volunteers for Migrant Integration
#ErasmusDays2019, the EPALE teams wished to raise awareness about the European Union commitment in adult lifelong learning. They created a digital exhibition with 28 different projects, demonstrating the variety of practices across Europe.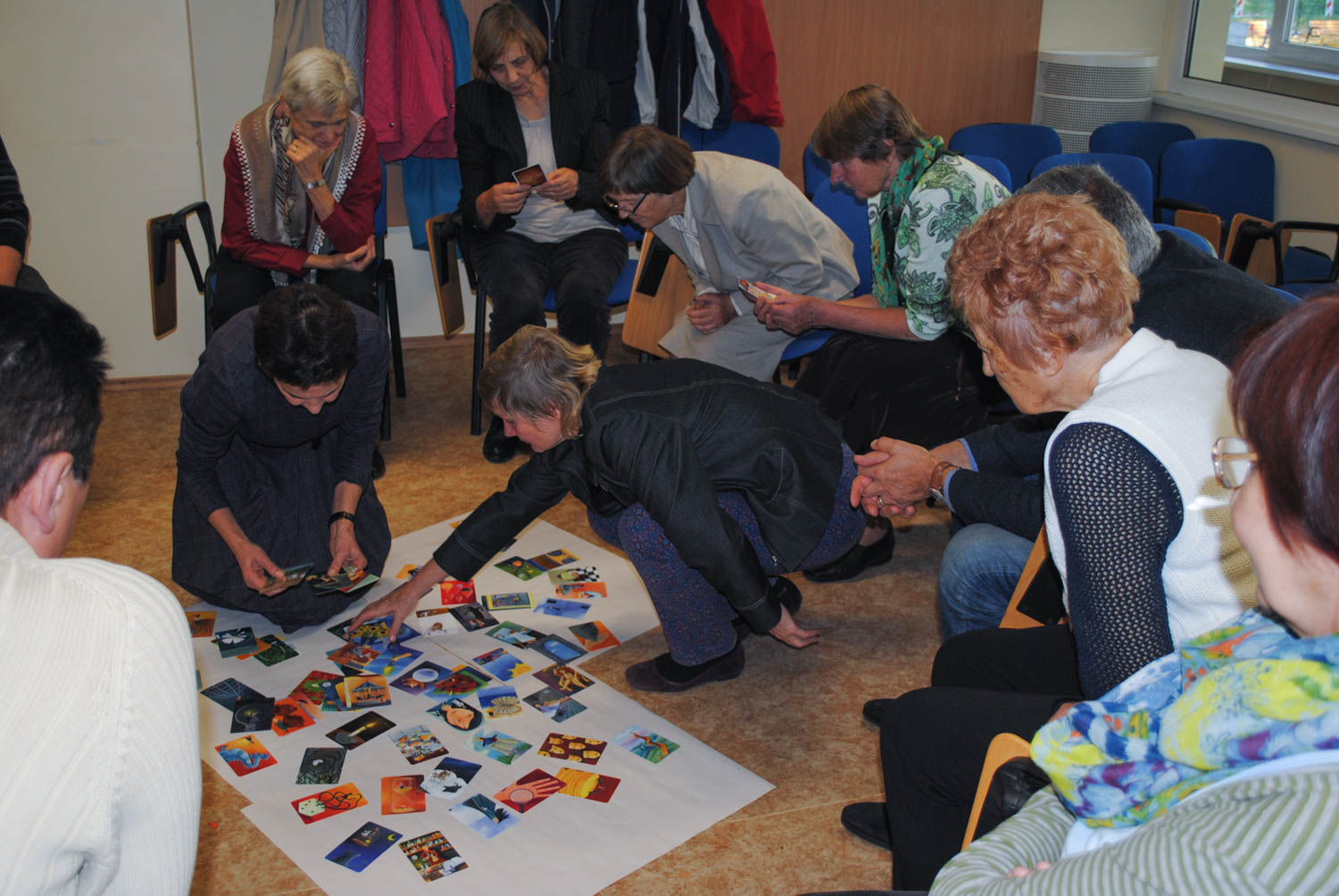 Picture © Soros International House
Europe is facing the biggest migrant crisis since the end of World War II. At the same time, EU countries encounter the challenge of an aging population, with the number of elderly people growing steadily in relation to the working-age population. However, many of the retired Europeans still have potential if not to stay in the workforce, then to contribute to the society in many other ways, such as active citizenship and volunteering.
The project achieved several results. It created, piloted and translated into all partner languages a Training Program and Material for teaching senior volunteers providing support for migrant and refugee integration http://www.seniors4migrants. eu/en/projects-results
It also developed a Social and civic integration tool – guide for migrants and refugees in App format accessible at https://app.seniors4migrants.eu helping them to acquire basic knowledge and understanding about the host country's sociocultural life;
Finally, seminars were held in each partner country to demonstrate the practical use of the SVMI App and the senior volunteers' training program to relevant stakeholders and to establish connections between trained senior volunteers and migrants as well as representatives of organizations providing services for migrants/refugees.
On September 12, 2019 the nal international project conference "People to People – Promoting Diversity and Voluntarism" has been organized in Vilnius, Lithuania.
NAME OF THE PROJECT

Senior Volunteers for Migrant Integration

AIM

SVMI aims to contribute to the successful integration of migrants and refugees into the host societies with the help of seniors and to tackle the social exclusion of elderly people through volunteering services to migrants

TARGET GROUP

Elderly people and migrants and refugees

WEB

ORGANISATION AND PARTNERS

• LITHUANIA: Soros International House - Medardo Čoboto Trečiojo Amžiaus Universitetas, Third Age University

• GERMANY: IFA Akademie• FINLAND: Anmiro Oy• GREECE: DIAN (Training and Management Activities)• FRANCE: GSVO 95 (Générations Solidaires Val d'Oise 95)
National Support Services LITHUANIA
Education Exchanges Support Foundation (SMPF)
Read more about the exhibition process and find the table of contents with all the projects :https://epale.ec.europa.eu/en/blog/erasmusdays2019-digital-exhibition