Lingua+ coming to final stage of implementation

The EU Erasmus+ project 'Innovative Language Learning within the framework of practices for socio-cultural inclusion and empathy enhancement in adult education- Lingua+' led by the ASTOFAN, Iceland, is about to come to end with products and tips for language teacher/trainers, adult educators, social workers and volunteers in the area of integration.
The project has realized the following products:   
Repository of innovations in teaching host country language to migrants and refugees
A collection of entries aiming to bring ideas and practices in teaching host countries' language to migrants and refugees and to stimulate new thinking and experimentation.
Entries include categories such as: academic literature: books, articles published in specialized journals; research projects; PhD Thesis; EU funded research projects, LLP and Erasmus+ projects; non-academic literature: experiences and reports;  online resources; internet tools;  social networks; other.
Study on existing practices for social inclusion of migrants and refugees and empathy enhancement in adult interactions 
Selected practices with insights on the relevance of embedding the teaching of the host country language into approaches and methodologies that stimulate intercultural dynamics, socio-cultural approaches and empathy.
Lingua+ Handbook for language teachers, trainers, volunteers
Theoretical clues and analysis of adult language learning for migrants and refugees (challenges and needs). It defines the Lingua+ methodological approaches and provides for an in-depth introduction to the practices descriptions and assessment tools.
Lingua+ Learning Paths  Multimedia presentation
A vibrant multimedia tool with the Lingua+ practices grouped into Learning Paths.
Lingua+ Teacher Training Course Guide and MOOC
The Guide provides the basis of the programme that will enable teachers with know-how on Lingua+ methods and practices through F2F training. This is completed by a MOOC for online training
Lingua+ Mobile App
Offers the users the opportunity to identify, use and memorize the practices.
Everything is available on the project web platform: www.linguaplusproject.eu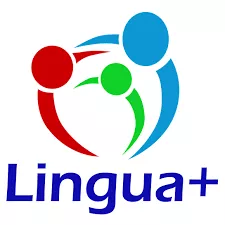 We would like to add here some of the project conclusions in the form of a few tips and recommendations for you, and we invite you to add your own intuition, your own further research and experimentation. Lingua+ has just given products as examples of holistic approach more in tune with the needs of our time. There is so much to build on it! 
Through Lingua+ we have seen together that a language teacher for migrants has a vital role for the integration of individuals who may have a better life for themselves and for their family, and have the potential to enrich our native culture and society at large. Our role as educators is far broader than just transferring vocabulary and grammar.
We can become agents for change towards a fairer, happier, heathier society and we may be ready for more real, creative, enhanced, enriching, compassionate, significant interplay in the classroom. This in fact becomes a small community where everyone's identity is safe, learners and trainers may collaboratively learn from each other, and everyone can feel the wonder of a constructive intercultural dialogue.
Here are some conclusive suggestions and tips:
Be creative. We may experiment in our lessons with anything we deal with in real life: shopping, food, walking, singing, getting a medical treatment…
Spend time to understand the specific language learning needs of your learners. This will allow you to create really useful lessons. The time you spend on this task is never wasted. They have the right to use language that is appropriate for their needs, not for those of a native speaker group to which they can never belong. By definition the host country language will never be their native language, therefore we should measure their language acquisition in terms of their success in understanding and communicating within the areas of their needs, not just measuring how close is their acquired language towards the native one.
Try to see the world through your learners' eyes. Never take for granted what you think it is their vision of it.
If you see no progress in their language learning, don't assume that they're not interested nor motivated. They may have painful thoughts, memories and traumas that cannot allow them to be open and fresh learners.
Experiment with Lingua+ Learning Paths and try to add new parts out of your own creativity and experience. You may want to take note of them in the Lingua+ mobile app by using this as your note book.
Try to meet other teachers interested in innovative approaches and deepen with them how to improve your lessons. Be in contact with the Lingua+ project partners, if you wish to share and ask for any further information, developments and courses.
Always remember that respectful and compassionate human relationships come first, before any subject of the curriculum, and they are the perfect fertile ground to provide and build language knowledge.
Show your learners your enthusiasm for your own language, and for any language. Tell them about the etymology of some words and show your curiosity towards their own native language/s.
Consider that your learners may be multilingual, for instance migrants from Africa or from India who may be users of even 10 languages and more. They may be naturally inclined to codeswitch and translation. Build on that.  
In synthesis, allow their own languages to be part of the lessons. 
Be an active, deep listener!

The European Commission support for the production of this publication does not constitute an endorsement of the contents which reflects the views only of the authors, and the Commission cannot be held responsi­ble for any use which may be made of the information contained therein.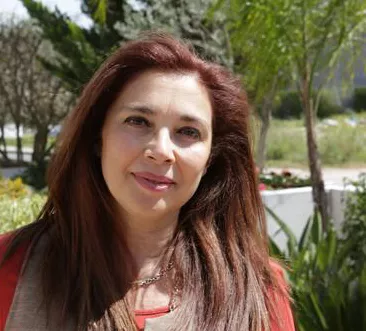 Teresa Dello Monaco
Graduate in Foreign Languages in Italy, she also studied singing and music theory. Educator and researcher of music as a science/art.
As an international cultural events organizer, she has worked with many musicians such as Philharmonia Orchestra, Dietrich Fischer-Dieskau, Daniel Levy, Berlin Quartet, Ars Antiqua de Paris, Imrat Khan and Ravi Shankar.
She has designed and coordinated successful projects on inclusiveness and language learning, mainly by using music as a tool. She gained a vast experience in creating innovative didactic tools and is a keynote speaker at international conferences on education, social inclusion, intercultural training and innovative language learning.
You may also be interested in:
Intercultural Dialogue: A Holistic Approach to Drama, Storytelling and Video Making Techniques (blog)
Forum Theatre: Its empowerment of, and community building role amongst, migrant women (blog)
Digital online learning – a model for the future? (blog)
Upskilling Pathways: EPALE UK 2019 Video Interviews (videos)